Alexander Zverev, the Olympic gold medalist has been in some form lately. Time and again, he has proven that he has the talent to be at the top of the game. He proved it once again with an emphatic win at the Vienna Open. With a win against Carlos Alcaraz in the semi-finals, he is only a step behind claiming the glory. Should he win the tournament, he will prove his worth once again.
We take a look at how his match against Carlos Alcaraz went. How did the player dominate throughout the match? Here's everything that you need to know about the player.
Also read: Alexander Zverev Seals the Spot in the Last 4 After a Hard-Fought Win Against Felix Auger Aliassime at the Vienna Open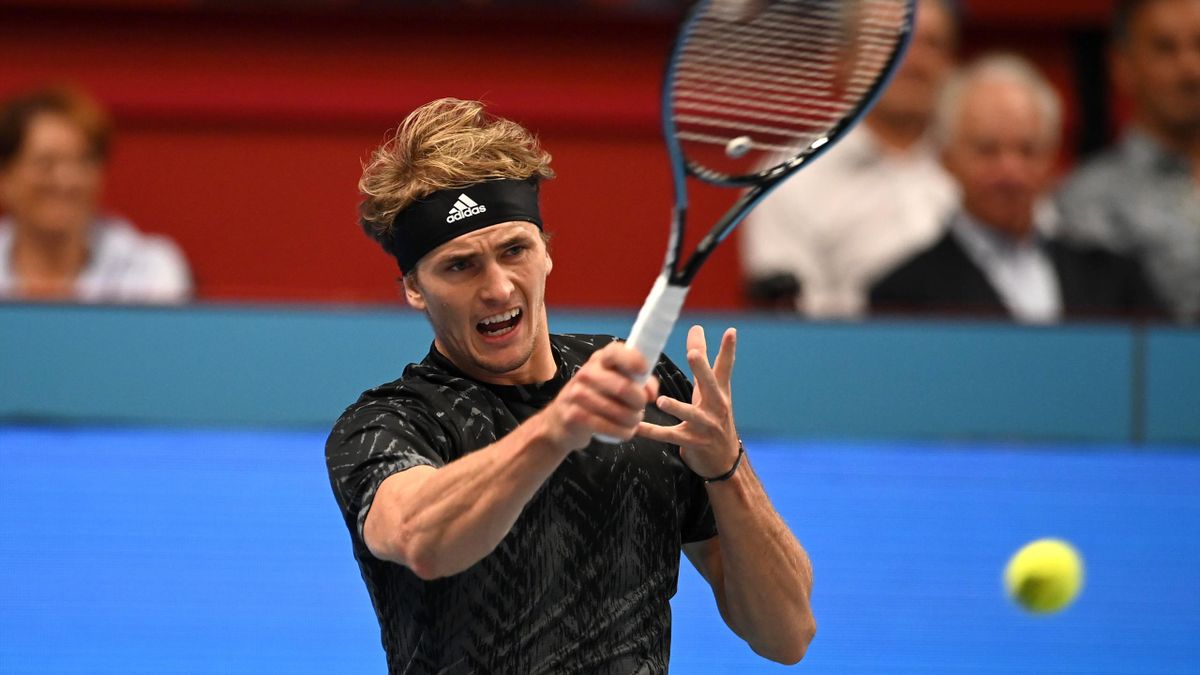 Alexander Zverev against Carlos Alcaraz
The German player took on the 18-year-old Spaniard for a place in the finals of the tournament. The match started and the German player took the charge and started to dominate the game. He did not give his opponent enough chances to make a comeback into the game. The first set was comfortably won by Alex with a scoreline of 6-3.
The second set could have been a chance for a comeback for the 18-year-old player. But Alexander Zverev stood his ground and won again. He looked pretty determined to win the match and he successfully did the same. The second set was also won by the Olympic gold medalist with the same scoreline.
Alexander Zverev loses just 9 (4 in the last game!) points on serve all match and ends Carlos Alcaraz's run in Vienna SFs: 6-3, 6-3.

That's Zverev 5th final of the year (4-0). pic.twitter.com/cgLvBqI2Lq

— José Morgado (@josemorgado) October 30, 2021
He will not take on the winner of the other semi-final. The second semi-final took place between the American Frances Tiafoe and the Italian Jannik Sinner. The American player won the match who has also been in some form recently. He did the biggest upset by eliminating Stefanos Tsitsipas earlier in the tournament. It will be interesting to see how Frances and Alexender Zverev face off in the finals now. The Olympic gold medalist is now just one step away to claim the glory.