Andy Murray and Rafael Nadal faced off against each other after a long wait of 5 years. The last time these two players played, it was the Scottish player who won the match. Rafael Nadal came with a hope to turn things around. Rafael Nadal has been out since the Roland Garros Open. He suffered an injury after he was defeated in the semi-finals of the tournament by Novak Djokovic. Since then he has been training at his home ground as he was waiting for his return to the court.
Andy Murray on the other hand did not have a good year either. He was also out for most of the season. On his return to the court, he could not make much of an impact. Both the players finally came face to face at the Mubadala World Tennis Championship in Abu Dhabi. Rafael Nadal was making his return to the court after months.
But his return was spoiled as the Scottish player Murray got the better of his opponent. Andy Murray went on to win the match pretty comfortably and hence progressed into the finals. This was the 25th meeting between the two players and Rafael Nadal leads in a head-to-head tie by 17 wins to Murray's 7.
Also read: "Hopefully, We Can Put On a Good Performance" – Andy Murray as He Takes on Rafael Nadal in the World Tennis Championship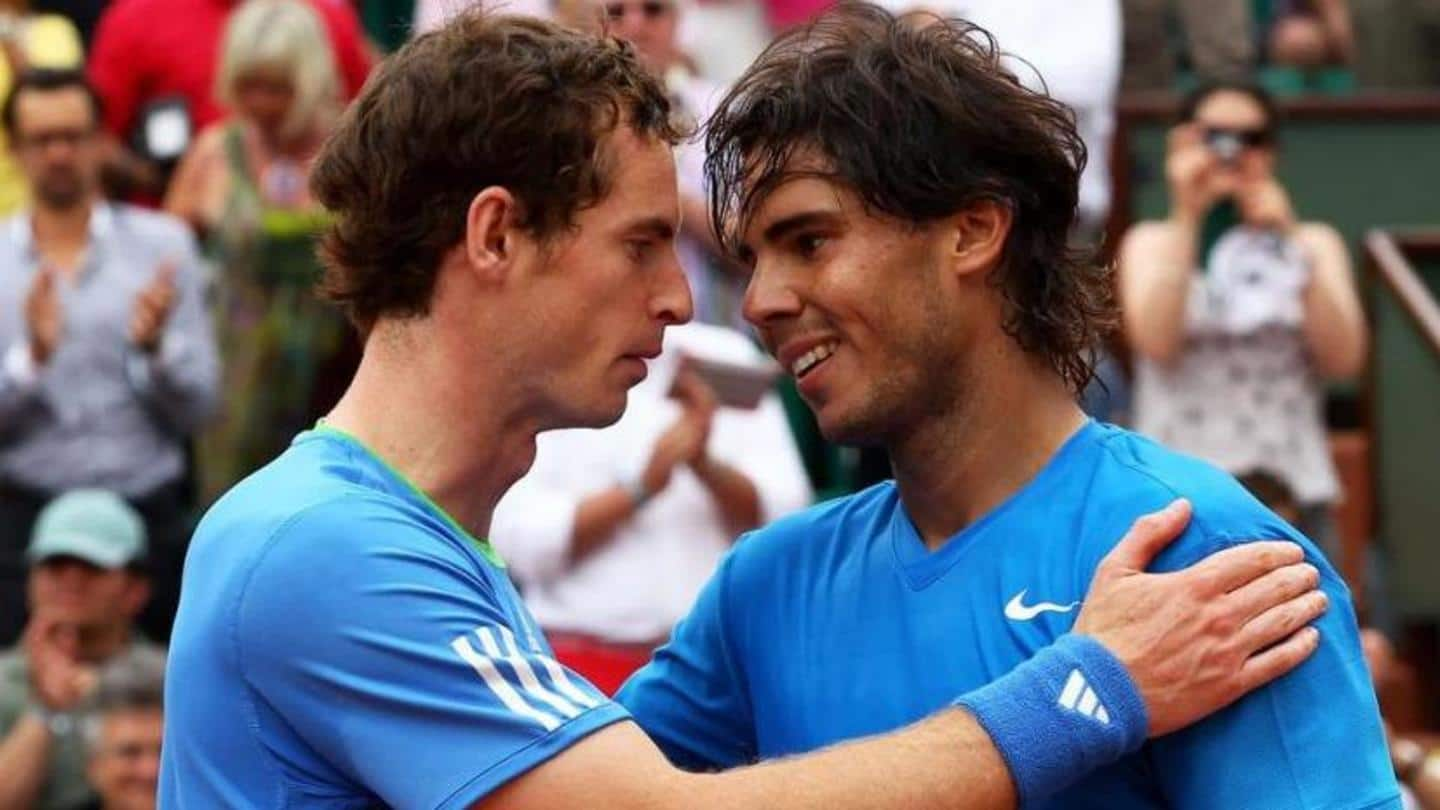 Andy Murray vs Rafael Nadal: As it went
The first set between the two players started and Murray was quick to gain the momentum. Some quick points in succession kept him on the safer side. This resulted in him winning the first set pretty easily with a scoreline of 6-3. In the other set, the Spaniard tried to make a comeback and started playing aggressively. The scores were leveled at 5-5. This forced them to decide the winner of the set on a tie-breaker.
???????? The crowd loved that one…

A vintage rally between two of tennis' ????????????????????????!#MWTC pic.twitter.com/pajdrUC4S8

— Eurosport UK (@Eurosport_UK) December 17, 2021
Andy Murray was quick to react as he took away points from Nadal's pocket and won the set 7-5. The win has placed him into the finals of the tournament where he will face Andrey Rublev from Russia. After the win, Andy said that it was a great chance to play against one of the best players in the world.
"It is great being able to play at this level again after a very long time," Murray said after advancing to the final. "I and Rafa have played so many matches over the years but both of us have gone through so many injury troubles and issues. It is great to have the opportunity to be on the court with him again."