Battlefield has been one of the great old geezers of the online shooter arena, having wowed fans for years with its massive battles and adrenaline-pumping mix of vehicles and infantry warfare. The introduction of Battlefield 6  has already sparked excitement among the game's fans.
It's also bounced around cheerfully in different time periods, from its origins in WWII through the First World War, and, of course, into both present combat scenarios and futuristic science fiction.
https://www.instagram.com/p/CPs-kasnwu7/?utm_source=ig_web_copy_link
DICE is currently working on Battlefield 6, the next edition in the franchise. We've gathered everything we know about the next Battlefield game in one place so you can remain informed.

It's important to emphasize that there isn't much marketing material available about the upcoming Battlefield game right now, including a release date. However, we do know a few specific facts: DICE is working on the game and has been devoting an increasing amount of resources to it in recent months.
In reality, in mid-2020, both Battlefield V and Star Wars Battlefront II, the studio's two biggest existing multiplayer shooters, received end-of-life upgrades, confirming that no new content will be made for either game.
The Battlefield 6 Trailer will be premiered here
Releasing the Game
EA CEO Andrew Wilson has frequently stated that the game will be released around the Holidays of 2021 – in fact, his most recent statement in February 2021 stated that the game would be released in the Spring of this year, so we're hoping to see gameplay soon.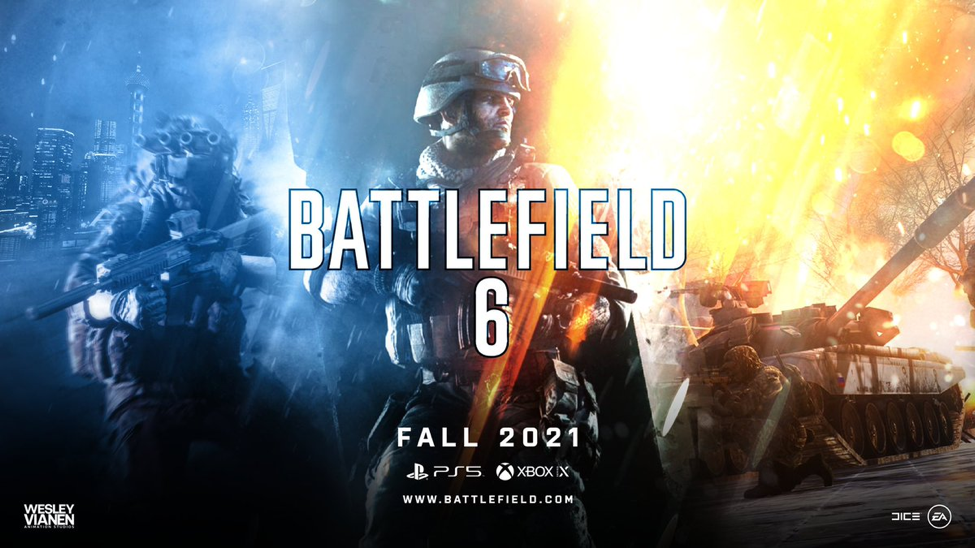 The Battlefield Twitter account has recently been feeding the blaze and has officially confirmed that the game trailer will be released on June 9 .
You. Me. #Battlefield Reveal Trailer. Tomorrow.
Livestream countdown: https://t.co/vHt6alrCfN pic.twitter.com/c7jd2GdK6m

— Battlefield (@Battlefield) June 8, 2021
Surprisingly, a recent report claims that the game would simply be called Battlefield, without the numericals, in order to act as a reboot for the franchise – the title for the video above makes this more likely than before.
Battlefield 6: Expected Gameplay
Each Battlefield game raises an important question: when and where is the game set? Given how diverse the settings of prior entries have been, a lot is up in the air on this front.
However, the majority of the rumours we've heard point to a more contemporary scenario. DICE went back to both World Wars with Battlefield 1 and Battlefield V to explore an earlier kind of fighting, but Battlefield 3 and 4 showed years ago that it can thrive at modern combat scenarios as well.
More and more leaks reinforce this, with numerous sources claiming that Dice is attempting to reproduce the magic of Battlefield 3, and that the game can be regarded a soft relaunch of that period in the franchise's history. In fact, according to the most recent information, the game will serve as a hub for prior games, allowing bespoke games to conjure different eras based on the armament available.
ALL SYSTEMS OFFLINE
> > System Rebooting
> > Loading 10%https://t.co/vHt6alrCfN pic.twitter.com/sR3FSCBNUw

— Battlefield (@Battlefield) June 7, 2021
In any case, this is a detail that DICE will be carefully guarding until it's ready to completely reveal Battlefield 6 – a large portion of the enthusiasm surrounding the game will most certainly be sparked by when and where it's set. Lets wait and watch till then
Also Read: PS5 Games 2021: Here are the Most Awaited Play Station 5 Games This Year