Novak Djokovic till now has had a complicated stay in Australia. He had to face many problem for his visa and for being unvaccinated. Netflix tennis docu-series wants to capture the Visa drama for their platform.
Also Read:- "He Will Be Even More Dangerous"- Barbara Schett Claims Novak Djokovic Will Be A Favourite To Win Australia Open Over Rafael Nadal
According to the Dailymail Sports the makers of smash-hit Formula 1 show Drive To Survive are currently filming a tennis version featuring some of the biggest names on the men's and women's tours.
They want to capture the Novak Djokovic Australian Open visa saga. It is set to feature in a new docu-series to be featured on Netflix.
Netflix Docu-Series To Feature Novak Djokovic
Since arriving in Down Under earlier this month, Novak Djokovic has been at the centre of a political storm.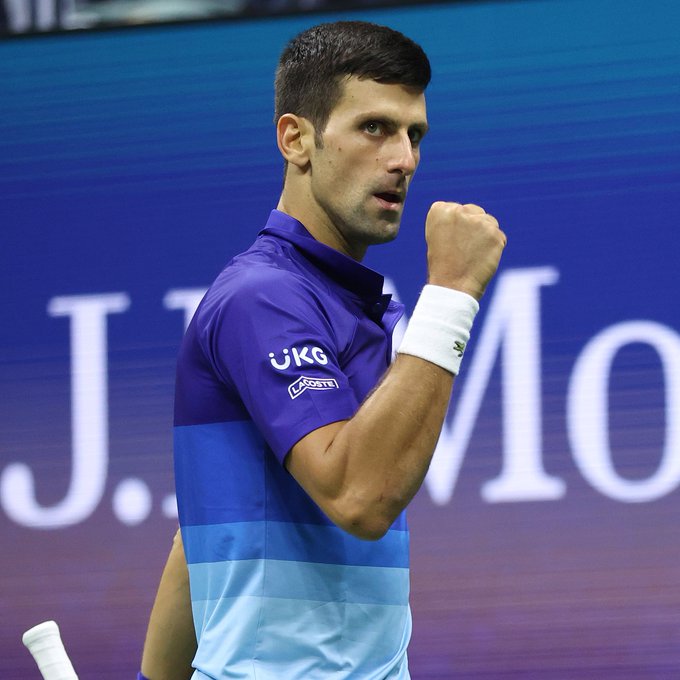 Nole has become one of the most popular topic in this sport. Controversies has been moving around him since he revealed his disdain towards covid vaccination.
Despite being granted a medical vaccine exemption, Djokovic was detained at Melbourne Airport after landing in Australia.
He was stopped even though he had obtained a visa by the Australian Border Force.
Novak Djokovic fought hard in the federal court and the judge made the decision in his favour. His visa was reaffirmed and he is allowed to compete openly.
Alex Hawke, the immigration minister could use his personal power to revoke the Visa permission and deport Nole.
All the drama has been captured by a camera crew, who have been filming for a special Netflix docu-series on the upcoming tennis season.
It is similar to their 'Drive to Survive' show for Formula 1, or Amazon's 'All or Nothing' football series.
According to the Dailymail, the crew will follow the tennis circuit through the season and have been granted access to areas such as the locker rooms, treatment areas and player lounges.
The report from Dailymail also adds that the series will include the explosive stand-off with Australian authorities, the report adds.
Netflix Gets Andy Murray's Support
Last month, Andy Murray was asked whether he thought a Drive to Survive-type of docu-series would suit tennis.
The Brit had a positive response and said, "I've watched a few episodes myself [of Drive to Survive], I enjoyed it and something like that would be really good for tennis," he had told Eurosport.
"I think that there is huge benefit to the sport [but] I don't think tennis is open enough to allow access like that.
A lot of players would [support it] but you also need to trust the people that are filming as well. Providing it's done well and that there's a level of respect and trust there between the athletes and the people that are filming, I think it can be unbelievably positive."
Netflix got the behind-the-scenes footage of one of the sport's most controversial sagas within the first few weeks of filming. The filming of the series couldn't get off to a better start.