Microsoft launched the latest version of its PC operating system, Windows 11, last night, proclaiming it to be the "Best Windows Ever for Gaming," with certain features designed specifically for gaming. Microsoft said Thursday during its Windows 11 reveal event that Windows 11, the next version of Microsoft's operating system, will include a variety of features aimed at PC gamers, lead by Xbox Game Pass directly within Windows' new Xbox app.
According to the Xbox Wire, Windows 11 will feature the Auto HDR functionality, which was first introduced with the Xbox Series consoles and improves older games that use DirectX 11 or above by adding additional lighting effects. Furthermore, owing to a mechanism called DirectStorage, which is based on the new Xbox Velocity Architecture on Xbox Series X and S, the new Windows will load games quicker.
Xbox:

Windows 11 will be the best Windows ever for gaming!

(I'd hope so.)

Auto HDR.
"DirectStorage" tech.
Whole lotta games via XGP.
Built-in Xbox app.

Intrigued to hear about these in action as the new OS rolls out. Let me know if anyone tries it.https://t.co/9SPbobqJ1S pic.twitter.com/xzWNUNBVIr

— Dom (@DomsPlaying) June 24, 2021
Windows 11: The Best Windows Ever for Gaming

– AutoHDR & DirectStorage coming to Win 11
– Xbox App now built directly into Win 11
– Xbox Cloud Gaming directly built into the Xbox App
– MS Store completely revamped

Windows 11 will be a free upgrade.https://t.co/YhLJVc7Slh pic.twitter.com/Vkt8wHeJdX

— Klobrille (@klobrille) June 24, 2021
What's other than gaming?
Outside of our domain, there were a slew of non-gaming announcements, like the ability to run Android applications natively on Windows for the first time, Better multitasking experience and a Refreshing look .Windows will be available as a free upgrade to Windows 10 "this Christmas season" and will be available until 2022. You can see some of the major highlights of the new operating system below.
When is Windows 11 coming?
Microsoft intends to formally introduce Windows 11 by the end of 2021. Many Windows users may be concerned about whether their computers will be compatible with the new operating system. It is fair to assume that it will be compatible with the vast majority of PCs that run a current version of Windows.
How to Check If Your PC or Laptop Can Run Windows 11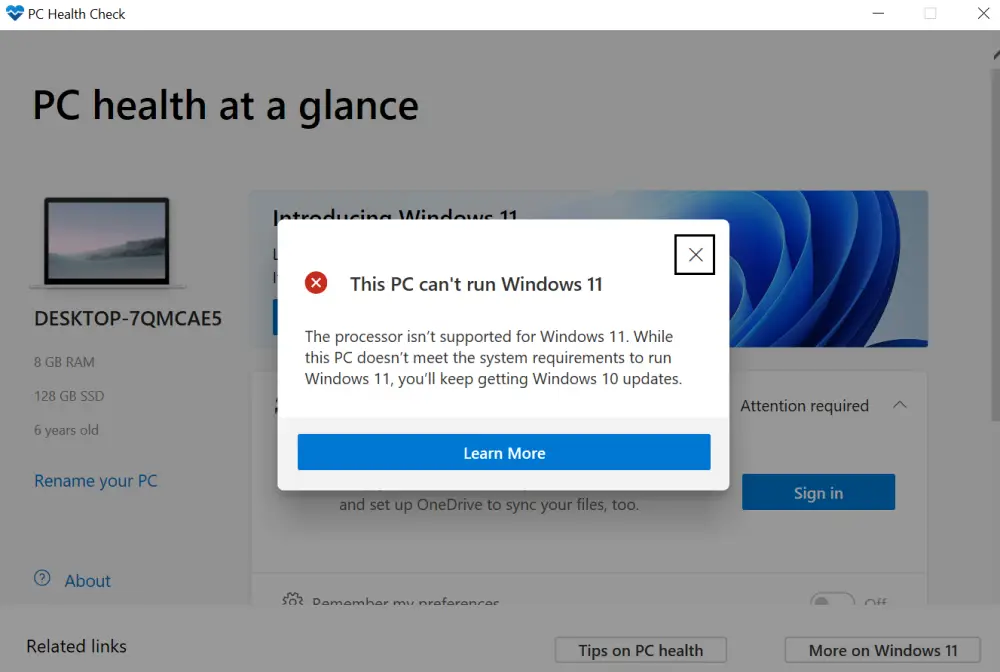 Windows 11 will be a free upgrade for Windows 10 users; however, your computer must meet certain specifications in order to run the latest version. Microsoft's PC Health Check App serves this purpose. The PC Health Check App now tells you if your PC is compatible or not.
Microsoft's PC Health Check software can already tell you if your computer will be able to run Windows 11. However, it was initially a pass/fail message with no further information.
The tool's message now provides users with more information about why their PC is incompatible. The PC Health Check App now informs users whether their storage, CPU, or secure boot compatibility is in need of repair. According to Microsoft's Director of Security, the latest update now gives more specific information on standards that were not satisfied. This, he claims, will give people a better sense of whether their CPU is incompatible or if there is another problem.
Also Read: Microsoft Flight Simulator: All the Details Announced at E3 2021