Dr. Disrespect is a well-known streamer in the world of eSports, not as a competitive player, but as a popular streamer. It becomes news when he makes a remark. Because of his clout, we're going to see what Dr. Disrespect has to say about Apex Legend on his most recent stream. For those of you who might have forgotten, he was also banned from Twitch because he abandoned the platform to create content on Mixer, which caused some controversy.
If top streamers say a game is good most will follow "fortnite for example" but of a streamers says the game is garbage, most will follow that also "apex for example" . When you play 12+ hours a day 7 days a week yes games get boring quick. Just like a regular job. Deal with it

— Bread (@SunButterJelly) May 8, 2019
Dr. Disrespect and Apex Legends don't always get along, as we've witnessed numerous times during his streams. He uninstalled it several times. He even promised not to play the shooter game again, but he returned every time, saying he enjoyed it. Apex and Doctor, on the other hand, had a love-hate relationship.
Dr. returned to stream Apex Legends on June 30. It was all well until, in a fit of rage, he declared that he was "just shooting shields." Not only did he keep saying that the game was dull and that he preferred not to play it. He mentioned in his actual statement that "It's boring. I don't know what else to say." Despite the fact that Dr. Disrespect had a bad experience every time he played Apex, he returned to the game in the hopes that it would improve, but that was not the case. He cited these reasons for not playing Apex as frequently as other games.
Also Read: Here are the Official Patch Notes for Apex Legends Legacy Update 1.69
For those who don't like clicking on links, he says he loves to play Apex, he thinks it's a really fun game. But for viewing on Twitch, he thinks its boring. He thinks PUBG more fun to watch than Apex Legends which I totally disagree.

— LAyG (@LAyG23) March 11, 2019
What was more disrespectful to the game was that he just pulled up his emails to check them during one of the gunfights. That is one of the most terrible forms of rudeness.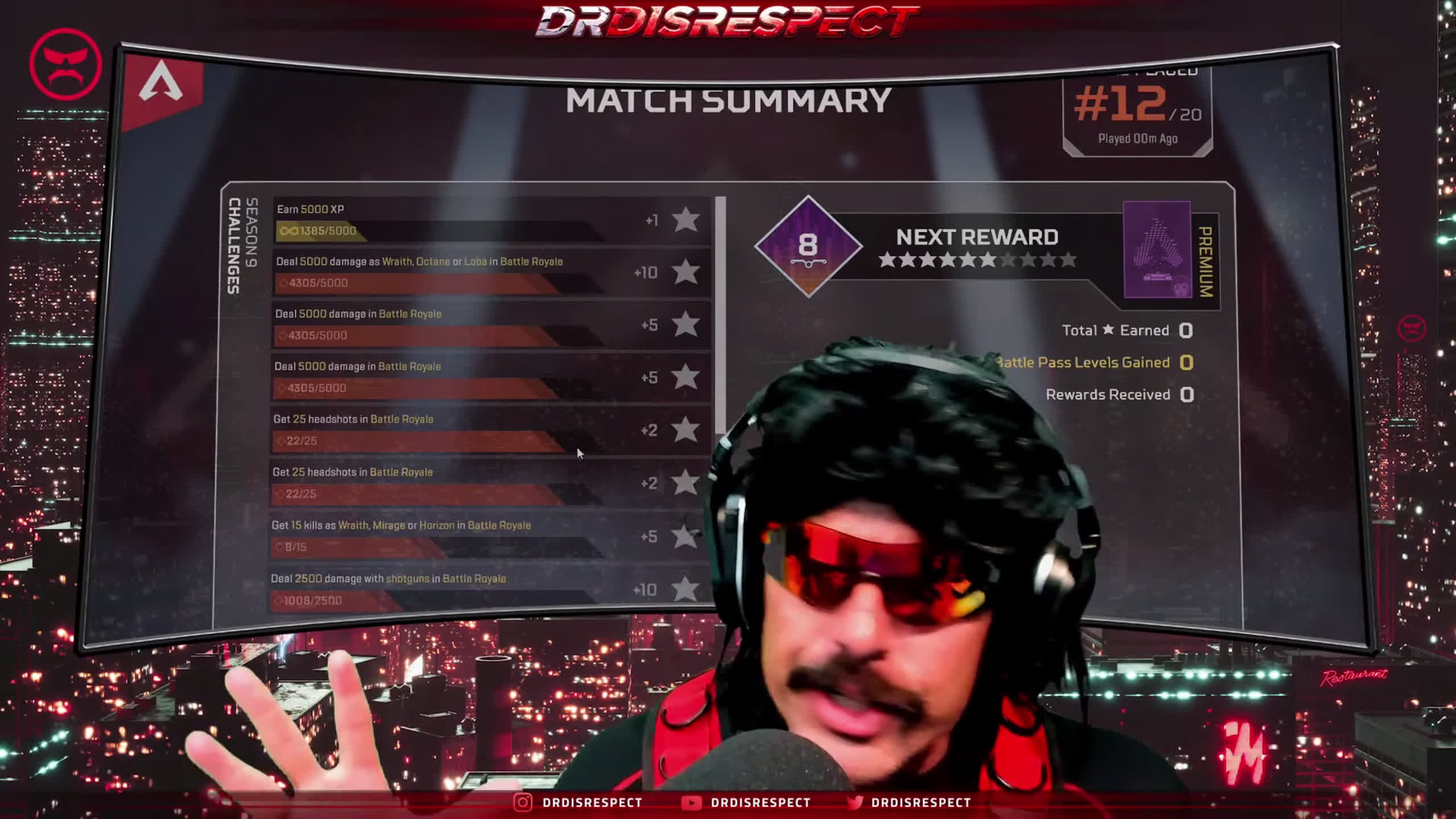 Doc was enraged this time, and it's doubtful he'll ever play Apex again. For him, the game was just upsetting. Doc concluded with a direct forward statements. " I'm bored. I want to uninstall it right now, and I don't want to play the game ever again." .
As one could expect, he is now aiming for battlefield 2042. Aside from that, he will be broadcasting other FPS games such as COD WarZone. However, he plans to play Battlefield 2042 as soon as it is released in October of this year.
Also Read: Battlefield 6 Game Trailer Released: Gameplay, Storyline, Release Date, and More