Recently Eddy Reymoso, boxers Canelo Alvarez' and Ryan Garcia's coach, sat down with Little Boxing Giant for an interview. Since he's pretty close to Conor McGregor, they generally talked about his recent loss to Dustin Poirier. Apart from that, Reynoso also invited The Notorious to train with him.
Besides these things, another attention-worthy segment was when Reynoso said that McGregor has great boxing skills which can be honed to great success.  Look what Eddy has to say when asked about Conor's boxing:
"Good! Honestly, when he fought Mayweather, he surprised me. He has a good counter. He has good footwork, waist movement and agility. Therefore, I think he would do good work in boxing."
That's what the legendary trainer has to say when the interviewer commented that he'd love to see him train with Alvarez and Reynoso:
"Yes, anytime! This is your home Conor. Whenever you wanna come, practice and learn. We welcome you with open arms."
In the end, he had a positive message for the Irishman and encouraged him to take up the trilogy fight with Poirier: "Give it your best. Keep working hard. Don't quit. You have a lot to give and get the 3rd fight with Dustin Poirier."
Also read: "I Hope He Keeps Winning" – Israel Adesanya Expresses Interest in a Potential Match-up Against Kevin Holland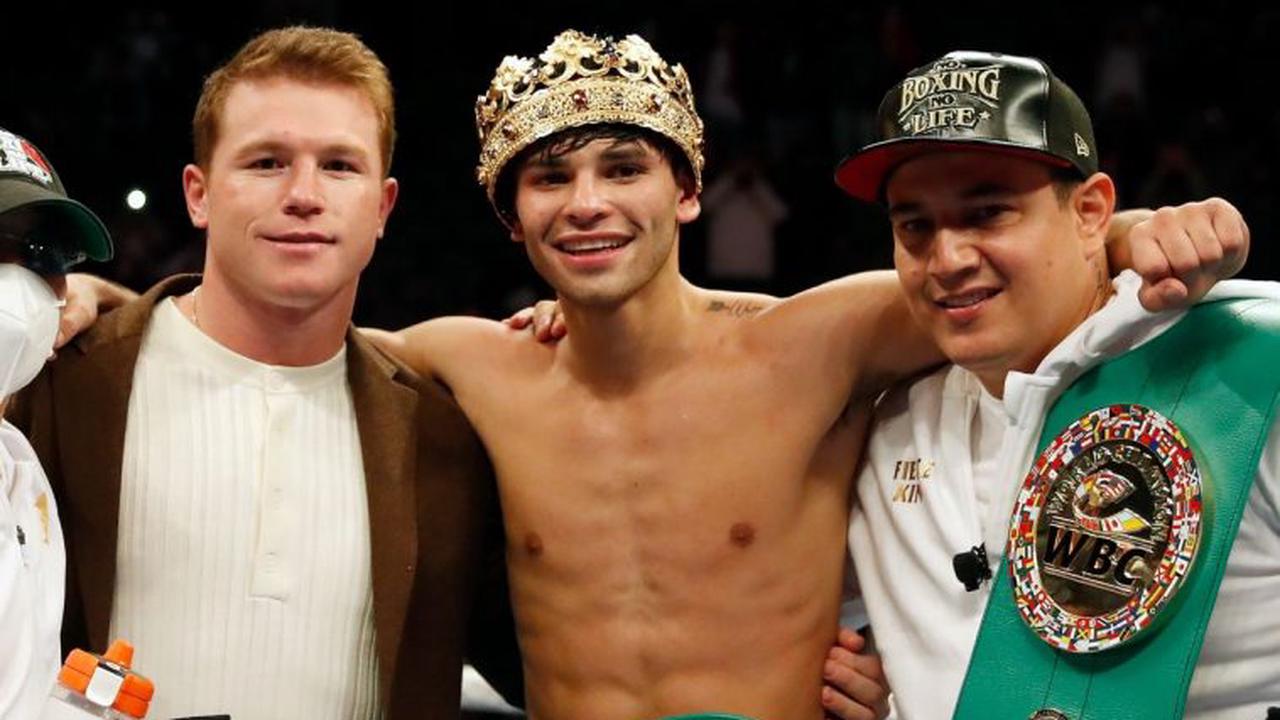 Dustin Poirier secured an unlikely upset over Conor McGregor in UFC 257
Both the fighters were scheduled to meet for a rematch in UFC 257. McGregor entered the cage as the favorite but ended up getting TKOed in the 2nd round of the bout. With this outcome, now both men are 1-1 and a trilogy makes great sense in deciding who is the better man inside the octagon.
Many MMA pundits emphasized on the fact that Conor's boxing stance didn't facilitate him in checking the vicious leg kicks thrown by Poirier. This came out one of the reasons for McGregor's loss. After getting brutally battered by those kicks, Dustin launched a flurry of combinations over the Irish which ultimately knocked him out.
Also read: Polyana Viana Addresses Rumors About Dating Colby Covington – "I Already Have a Boyfriend"
It is highly expected that McGregor would certainly make serious changes in his game-plan for the trilogy including his stance as well.
Eddy Reymoso has trained a new generation of boxers including the likes of Canelo Alvarez and Ryan Garcia
In boxing, Eddy Reymoso is probably one of the best-known names currently. The legendary Mexican coach has trained greats like Canelo Alvarez, who just recently defended his super middleweight titles against Turkish Avni Yildirim. Another scintillating young talent who trains under him is Ryan Garcia. The undefeated fighter who most recently became WBC interim lightweight champion.
Also read: "I'm Still Here"- Nate Diaz Trashes Conor McGregor, Calls Out Dustin Poirier For Ducking a Fight
Reymoso is also quite close to the UFC superstar McGregor. So who knows one day we might even get to see The Notorious training with legendary boxers like Alvarez under Eddy.
Let us know down the comments section below what do you think about Eddy's generous offer to McGregor.
Also read: Jon Jones Predicts Jan Blachowicz to Knock Out Israel Adesanya at UFC 259