UFC's poster-boy Conor McGregor is coming fresh off a loss to Dustin Poirier which marked his first ever loss coming via a KO/TKO. This fight marked Poirier's successful revenge of his loss at the hands of McGregor which dates back to 2014. Anyone who watched the rematch could tell that The Diamond's vicious calf kicks turned the expected outcome of the fight upside down.
Conor's boxing stance which he used in the fight also came under criticism. Even The Notorious acknowledges that it was the calf kicks which changed the course of the game. That's why he has recently tweeted assuring his fans that he would certainly watch out for the calf kicks next time.
Also read: UFC 259: Israel Adesanya vs Jan Blachowicz: Stats, Fight Prediction and Analysis
Conor McGregor seemed to heavily underestimate the kicks thrown on his calf by Dustin Poirier
Notorious actually failed to make adjustments in his stance. This made him extremely vulnerable to the kicks thrown by Poirier. By the end of 1st round, McGregor seemed to notice the damage those kicks inflicted on his calf muscles. But it was too late by then.
But the question that arises now is can he win the trilogy fight against Poirier just by checking those vicious calf kicks? The thing here to be noted is that Dustin Poirier is one of the best in the game currently. And the biggest threat is he is improving day-by-day.
Also read: Why did Khamzat Chimaev Announce Retirement From UFC?
He had grown leaps and bounds since his defeat to Conor in 2014 and he is still learning. It won't be wrong to say that The Diamond is the student of the game. So, even if McGregor makes sure to check those kicks, Poirier has still got a large number of weapons in his arsenal.
Dustin is a serious threat in all areas of fighting, whether it be on the feet or on the ground. He can knock you out, he can tap you out and he can even go the distance with you. Just look at his fight against Dan Hooker- he ate so many hard shots but still came forward and the back and forth went for 5 rounds.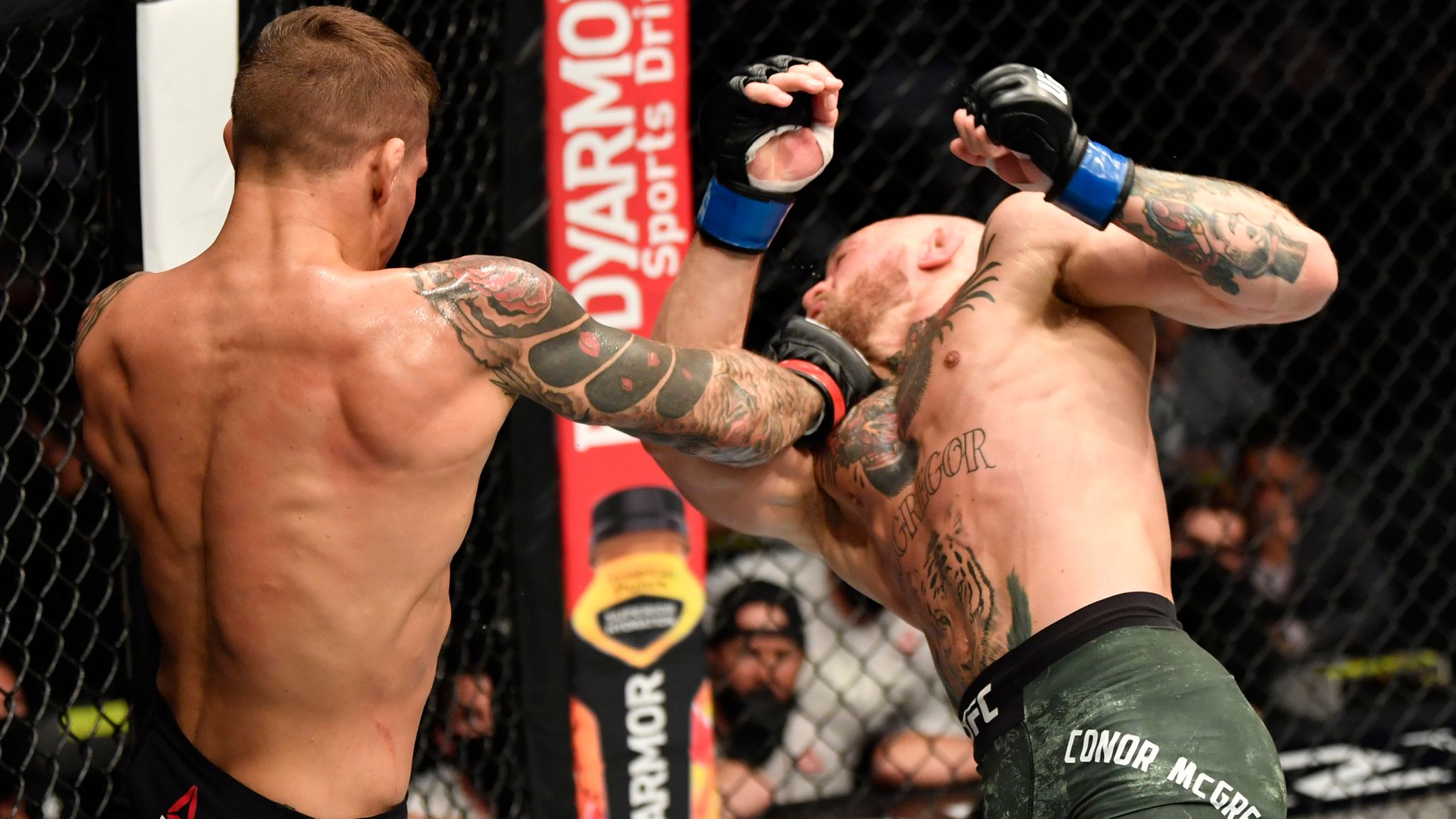 Whast's more interesting is the fact that Poirier didn't even planned to kick McGregor in the calves. It was just on the spur of the moment. He saw the opportunity and went straight at it.
Dustin Poirier is one of the most well rounded fighters in the game
This shows the amount of experience he has gathered during all these years. If he sees holes in McGregor's game in their trilogy, he will certainly find a way to salvage that opportunity. So, if the Irishman wants to win the trilogy, he needs to have an all-rounded and balanced game-plan.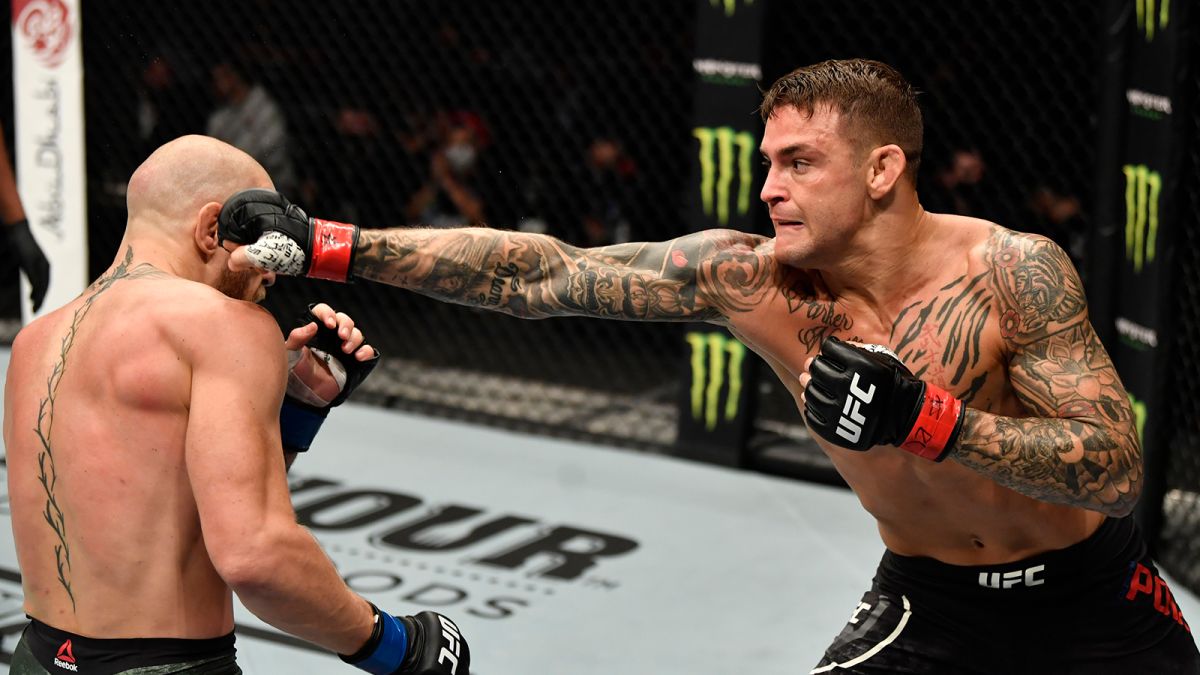 Checking those vicious kicks would be more than helpful but he will also need to be very careful of Poirier's boxing too. The legendary Teddy Atlas has even gone to deem Poirier as one of the most all-rounded fighters in the UFC. Don't forget that we are talking about the guy who held Khabib in his guillotine like it was the end of the fight.
What's more is that Poirier has also become mentally stronger and tougher and more mature over the years. So, to fight a complete fighter like Dustin, McGregor also needs to have a well rounded game. That's the only way he can secure a victory over The Diamond.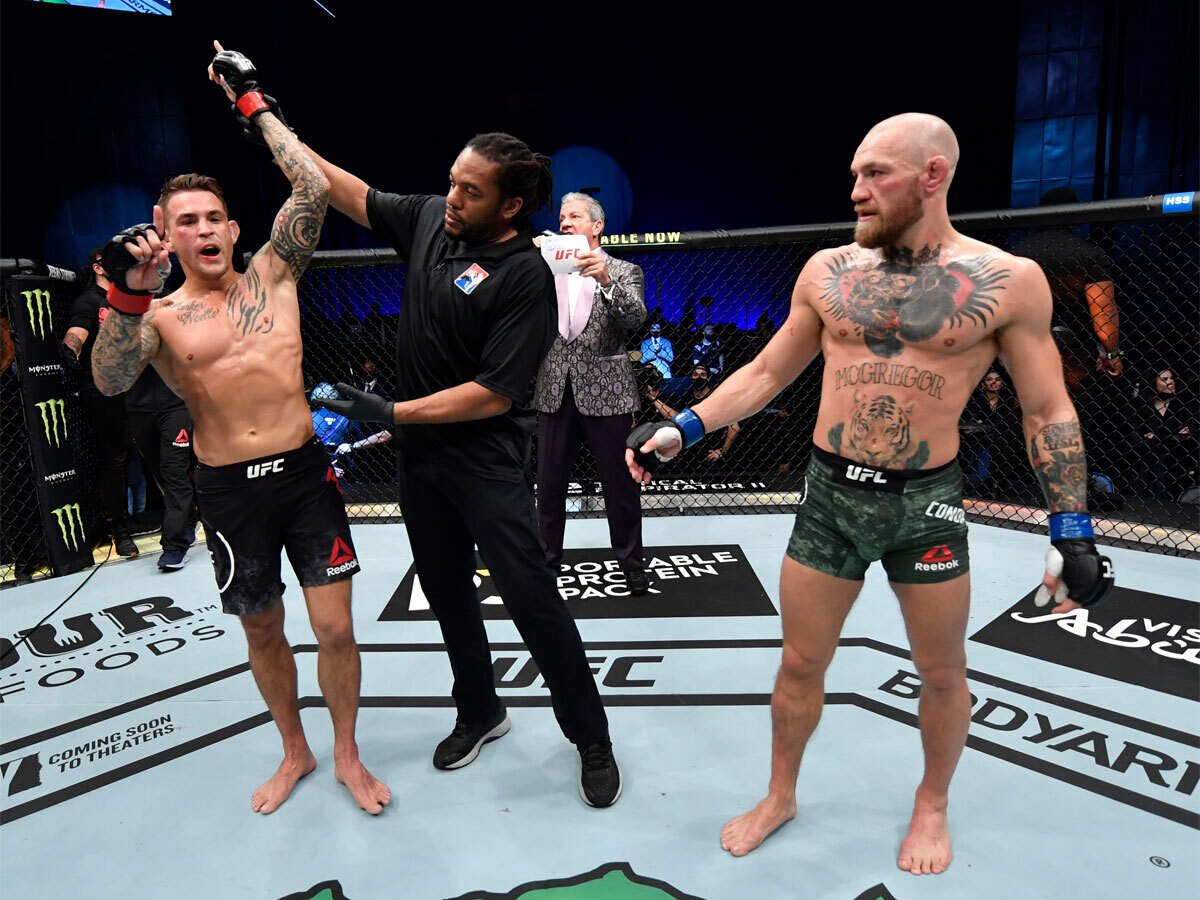 What do you guys think about Conor McGregor's recent comments? Will he be successful in checking those kicks or will it come out as his greatest weakness? Let's know your thoughts in the comments section down below.
Also read: Joe Rogan Is Not Sure if Dustin Poirier Can Beat Conor Mcgregor in the Trilogy Fight