Players in the forthcoming CODM Season 5 will descend into the depths of the ocean with the theme "In Deep Water." The season will kick off on June 28, 2021. Before the new season begins, players should fulfil any outstanding seasonal tasks.While the patch notes have not yet been officially posted, the Garena version of CoD: Mobile has. The fifth season of the game is titled In Deep Water. The full patch notes for the Season 5 update can be seen below.
CODM Patch Notes
Season 5: In Deep Water Battle Pass #CODMobile pic.twitter.com/r3izIL9VpO

— CoD Mobile Intel (@codmINTEL) June 24, 2021
Battle Pass Rewards
Free rewards
New prototype assault rifle: CR-56 AMAX
The CR-56 AMAX is an easy-to-control assault rifle that can be fitted with a variety of attachments. It also supports a semi-automatic magazine attachment which makes it a dangerous marksman rifle.
New operator skill: K9 Unit
This operator skill summons a military dog. It ​​will automatically track and attack enemies from their smell.
Premium rewards
New Epic Blueprint Weapons: BK57 – Counter Stealth Unit, CR-56 AMAX – Torpedo, DR-H – Rebreather, QXR – Close Catch, and PP19 Bizon – Devilfish.
New epic characters: Roze – Foreshadow, Rorke – Man Hunter, Otter – Backstroke, and Merrick.
The New legendary calling card: Eye of the Storm.
Seasonal challenge rewards
New shotgun: 725
The 725 shotgun is a highly maneuverable pump-action shotgun. The weapon excels at close range.
New perk: Gung-Ho
With the Gung-Ho perk, players will be able to hip-fire, throw grenades, and reload while sprinting.
New battle royale class: Rewind
With this, players will be able to glitch back in time and also have a high resistance to explosives.
Optimizations and adjustments
Reduced the range of the PP19 Bizon.
Reduce the damage of QXR without any accessories, increased the damage rate of hitting the chest, and slightly increased the bullet spread.
Reduced the damage to the when the QXR is equipped with reinforcement bolts.
Reduced the range bonus of QXR equipped with monolithic silencer and long barrel.
Increase the ASM10's range significantly.
Slightly increased the opening speed of Locus equipped with the skeleton butt.
Slightly reduce the HP of the Hawk X3. Continuous firing will reduce the accuracy.

Bug fixes
Fixed a bug that caused the vision to see through the wall at a specific location in the multiplayer map of Tunisia.
Multiplayer
When PP19 is equipped without attachment, the damage range is reduced.
Reduced damage range when equipped with PP19 with monolithic silencer or OWC designated marksman rifle.
Damage is reduced when QXR is equipped without attachment.
The chest damage factor increases when QXR is equipped without attachments.
When QXR is mounted without attachment, bullet spread is slightly increased.
When QXR is equipped with reinforcement bolts, the chest damage factor is reduced.
Slightly increases vertical recoil when QXR is equipped with reinforcement bolts.
Reduced damage range when equipped with QXR with Monolithic Silencer or OWC Designated Marksman Rifle.
When ASM10 is equipped without attachment, the damage range is slightly increased.
Aimed fire time is reduced when ASM10 is equipped with OWC Ranger or OWC Designated Marksman Rifle.
When equipped with Locus with OWC Skeleton Butt, the aiming shooting time is slightly increased.
Reduced aim fire time when equipped with AGR556 with MIP Extended Light Barrel, OWC Designated Marksman Rifle or RTC Steady Butt.
Hawk X3 HP is slightly reduced.
Hawk X3 Accuracy decreases when shooting continuously.
Fixed a bug where player vision could go through walls in certain locations in Tunisia.
CODM New Maps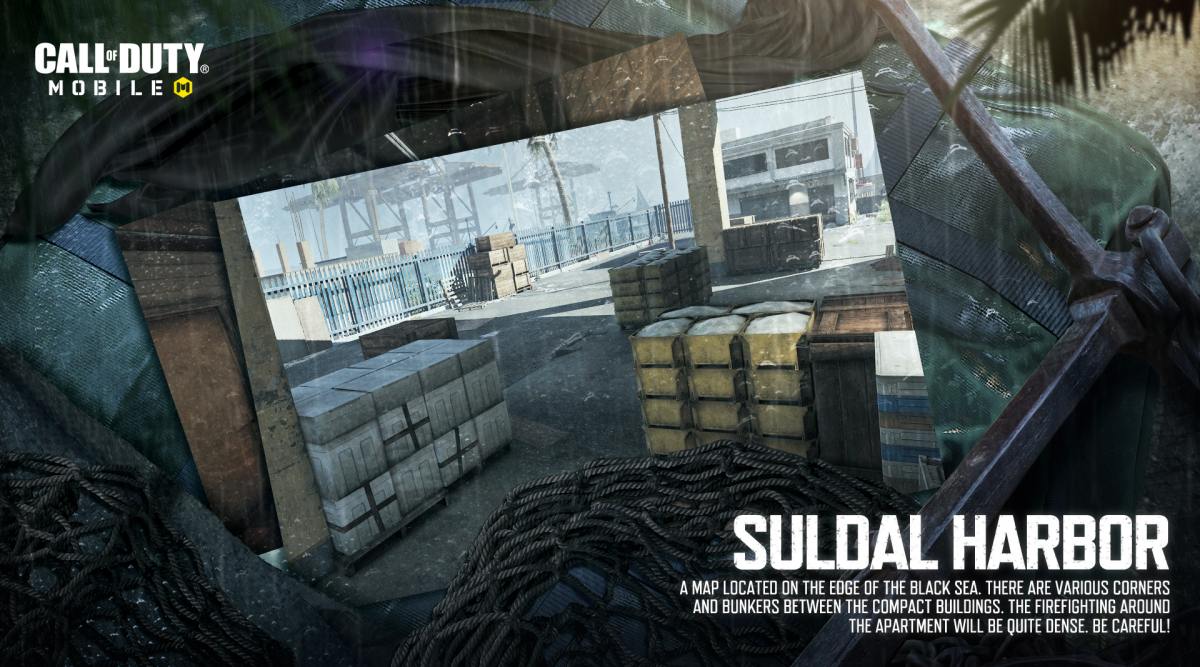 Suldal Harbor
A medium-sized map with cargo boxes, small passageways, and tight interiors. This map allows for 5v5 and 10v10 battles.
Docks
A map of the River Thames. This tiny, symmetrical map is designed for close-quarters action, with lots of vertical routes for Gunfight Mode.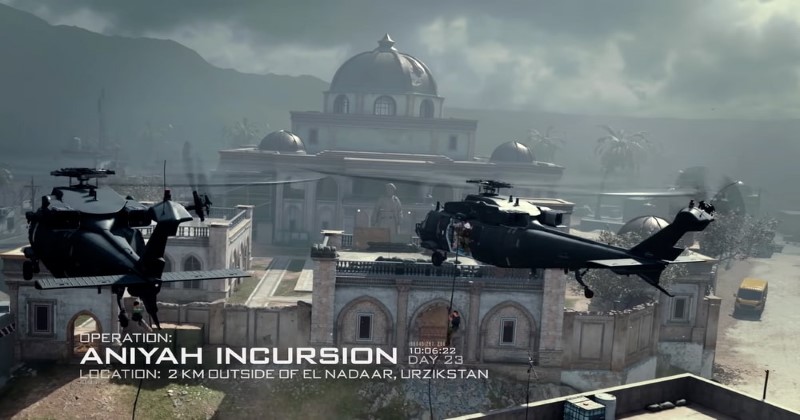 Aniyah Incursion
Military supplies and residences were surrounded by bombed-out wreckage. This map has been designed for 10v10 battles, the new Ground Mission Mode, and the Attack of the Undead.
Patch notes are collected from CODM Kr.
With all of the new content coming for CODM Season 5, players will undoubtedly be kept engaged. More information about the planned activities for the next season will be provided at a later time. More information will be provided when it becomes available.
Also Read: Microsoft Unveils the Successor to Windows 10 – Here's Everything You Need to Know About Windows 11