Cyberpunk 2077 had a successful return to PlayStation, being the most downloaded game in June. PS disclosed the figures, which indicated that Ratchet And Clank: Rift Apart was no longer the top downloaded game. Cyberpunk 2077 presently holds the record for the most downloads.
More unexpected, Cyberpunk 2077 was the most downloaded PS4 game last month, despite its rocky debut and removal from the PS store. Ratchet And Clank: Rift Apart and FIFA 21 topped the list on a Sony blog that presented the previous month's data, which was not surprising given that they are popular titles. The new Ratchet & Clank is one of the few actual PS5 exclusives available, and it's fantastic. So it's not surprising that it's so popular.
Also Read: Sony Announces the Return of Cyberpunk 2077 After a Long Hiatus
This month, Cyberpunk 2077 topped the PS4 rankings in both the United States and Europe, which was very surprising. Last year, Cyberpunk sold over 14 million downloads, but the firm has yet to provide fresh upgrades.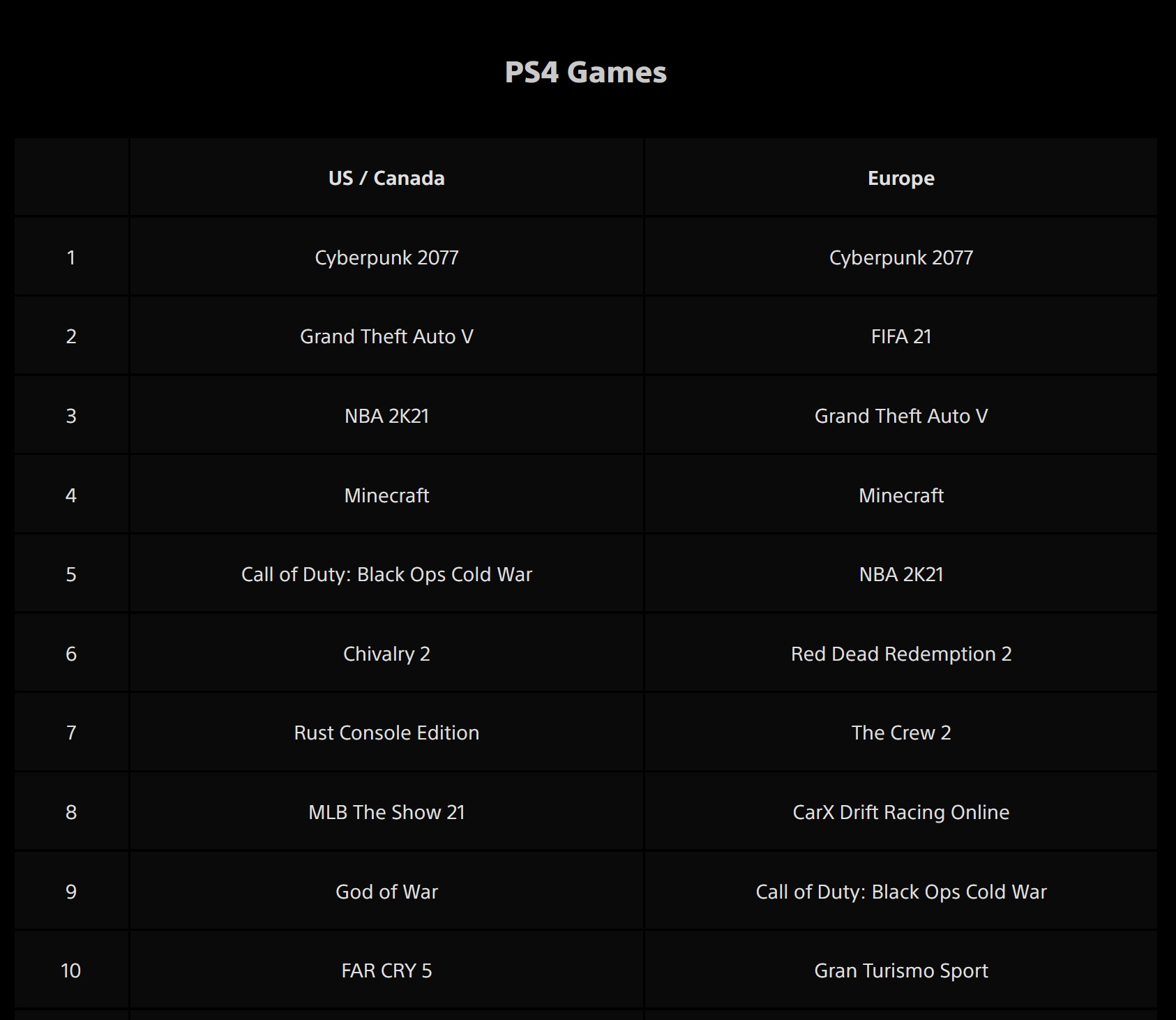 However, Cyberpunk 2077 was removed from the PlayStation Store barely a week after it was released due to many complaints about the game's terrible visuals, poor performance, and frequent problems on the PS4 and Xbox One versions. Owing to all of the flaws and issues, the game had to be removed from the Store, but its return was louder than before. The PS5 list is topped by Ratchet And Clank: Rift Apart However, the earlier generation PS4 is more cheap and widely available. Cyberpunk 2077 topped the PS4 rankings. As a result, it may be considered a significant victory for the game.
Also Read: What Is Xbox Game Pass and How Does It Work? – Here Are All the Games You Can Play for Free
Sony has said on its blog that Cyberpunk 2077 should not be downloaded on the PS4. Even though it was written, people were still enthralled by the game. The game is still claimed to be unplayable. Piotr Nielubowicz, the company's Chief Financial Officer, stated last month that first sales on the PS shop are likely to be greater owing to held-up demand from the fans.
It is hoped that the flaws and problems would be eliminated from the game in the near future, making it playable. The downloads will increase as predicted, but till then, we must appreciate what we have.
Also Read: PS5 Games 2021: Here are the Most Awaited Play Station 5 Games This Year