Daniil Medvedev led his team in an emphatic fashion to reach the semi-finals of the Davis Cup. Team Russia faced Sweden in the quarter-finals of the Cup. In a match where many expected Russia to shine, they rightfully did. The world number 2 player along with Andrey Rublev helped them to secure a spot in the semi-finals of the Cup. The match between the Russian Tennis Federation and Germany is supposed to be played on the 4th of December.
How did both the players play their match against the Swedish side? Who will win the semi-final encounter between Russia and Germany? Here is everything that you need to know.
Also read: "He Is the Favorite Right Now," – Rafael Nadal Claims Novak Djokovic Can End His Career With the Most Grand Slams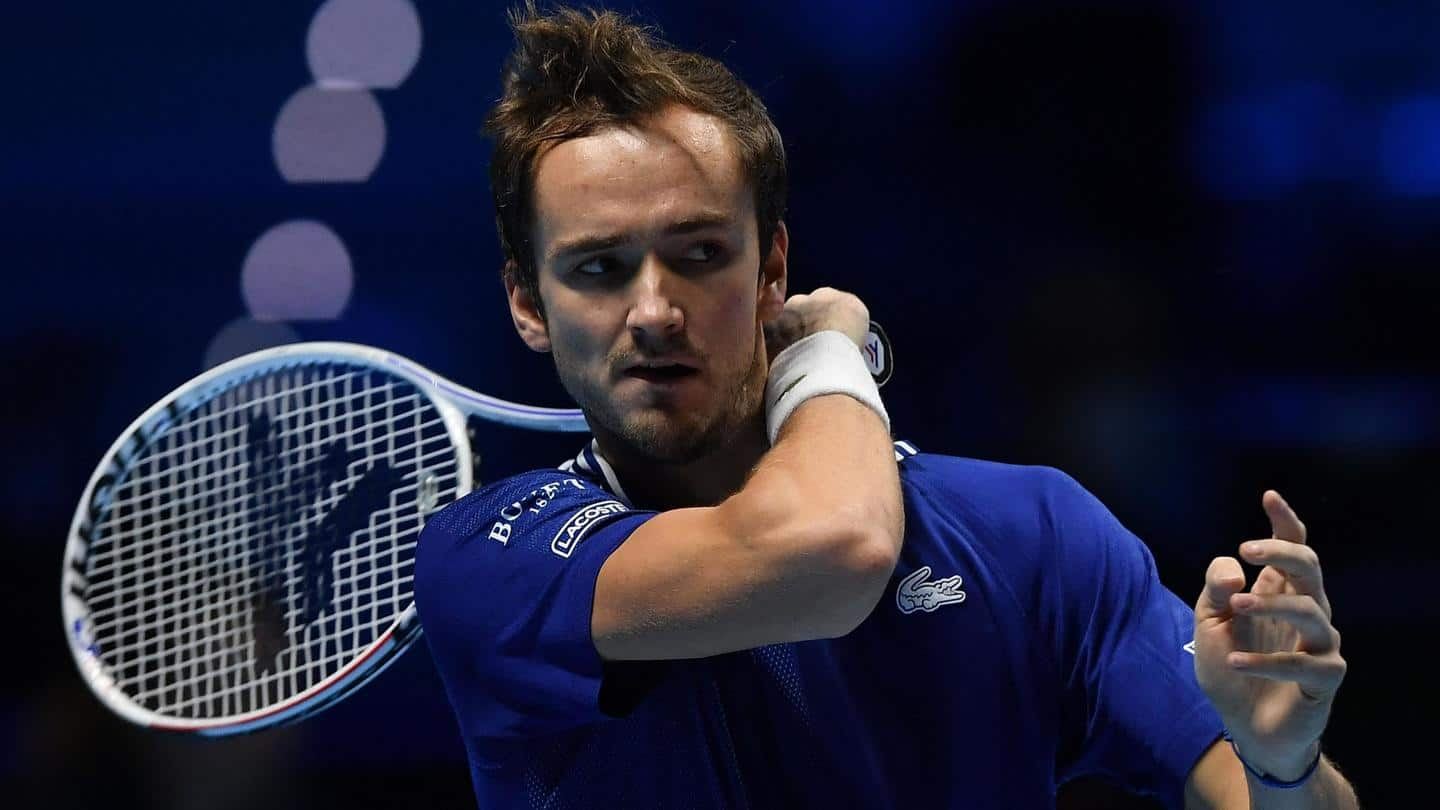 How did Daniil Medvedev and Rublev play?
The opening match of the tie was between Russia's Andrey Rublev and Elias Ymer of Sweden. In the opening set of the match, Rublev overpowered his opponent well as he did not give him enough chances to steal points. Some quick smashes and strong serves did it for the world No. 5. He won the first set 6-2.
It was then Elias who made a comeback in the second set. The Swedish player played some good tennis and won the second set on tie breaks. The second set ended 7-5 in favor of Elias. It all then came down to the third and the decider set. In a do-or-die situation, Rublev came out on top, winning the set 7-6. But the win did not come to him easily as his opponent was equal to him.
Focus to Germany….#DavisCupFinals #byRakuten pic.twitter.com/fHBswt8JNm

— Davis Cup (@DavisCup) December 2, 2021
The second match was then played between Daniil Medvedev and Mikal Ymer. The world No. 2 player started the match the way he was expected to be. With some mind-blowing shots and some strong serves, he took the first set 6-4. The same story continued in the second set as well. The Swedish could not match the Russian's gameplay and eventually lost the second set as well. The match ended 6-4, 6-4. With a comfortable 2-0 lead, the third match was not played, and hence Russia was declared the winners.
Russia vs Germany: Who will win?
This will be one of the most anticipated ties. But in the absence of their most valuable player, Alexander Zverev, the odds have now shifted towards the Russian side. Team Russia can easily secure a win and seal a spot in the finals of the Davis Cup.