Daniil Medvedev has had quite the start he wanted to if he aims to become the best in the world. The world's second-best player recently won the US Open. This was the first career grand slam title for him. He is now more than determined to take his career to new heights.
Dan Medvedev was the one who denied Novak Djokovic a chance to win the 21st grand slam title. The title, which would have well written his name in the books. That being said, let us look at how Dan performed this year, and will we witness more of Dan v/s the Joker next year.
Also read: The Iconic "Fedal" – Will Rafael Nadal and Roger Federer Team Up Next Year?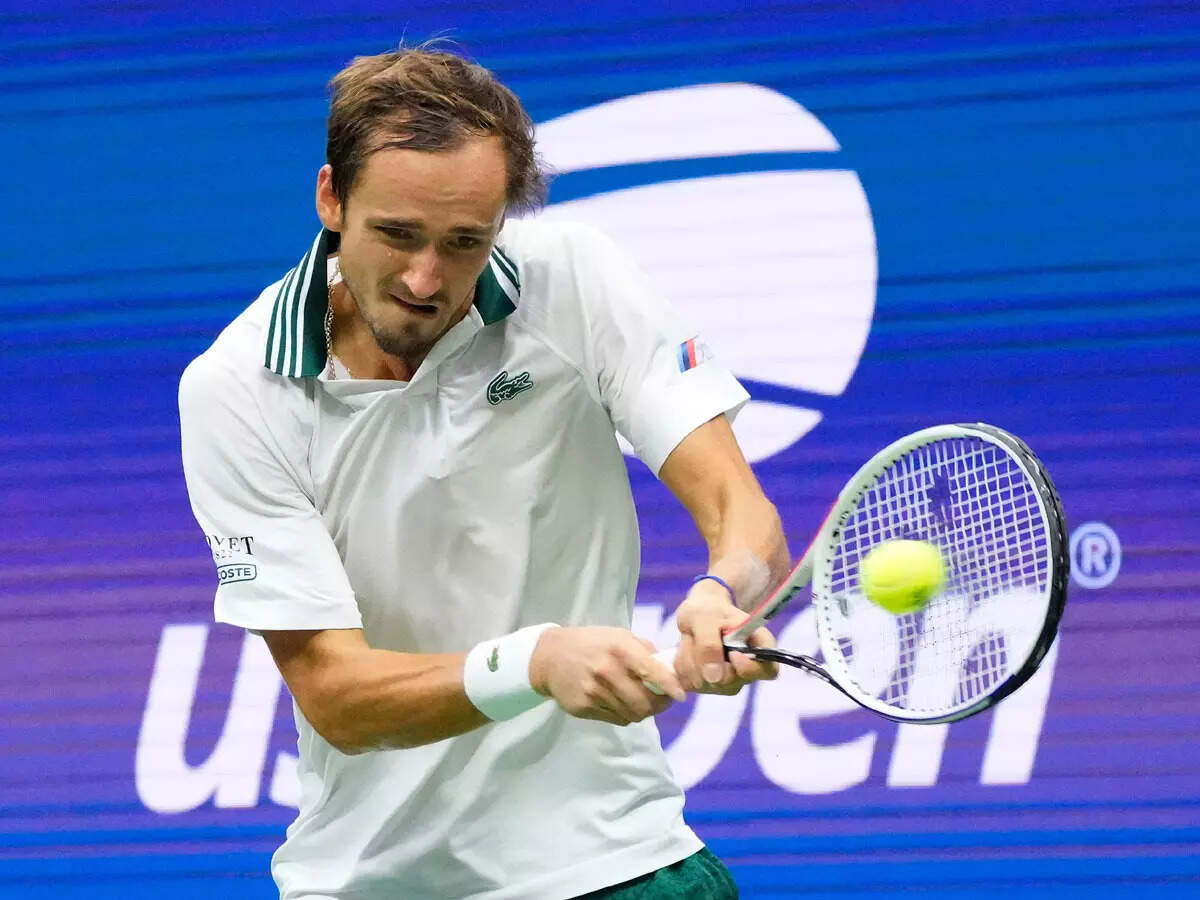 A year of mixed emotions for Daniil Medvedev
The Russian powerhouse is in some red hot form at the moment and aims to be better with each passing day. This year brought him probably the best gift of his life, his first Grand Slam. The started in the best possible way for him. A title-winning performance at the ATP Cup boosted his performance for the upcoming challenges. It was though at the Australian Open that he felt just one step short of the title. He was then defeated by the current world number 1 player Novak Djokovic.
He could not stand up to the expectations in the French Open and he was eliminated in the quarter-finals. This setback challenged him further to perform his best. Though again he fell short in Wimbledon and got eliminated in the Round of 16 again. This did not end here. He could not go past the quarter-final mark again in the Tokyo Olympics 2020. But as it is said after setbacks, there comes a strong comeback. A series of failures motivated him to perform his best and eventually it paid him off.
Daniil Medvedev won the last grand slam of the year. The US Open was finally his. With this, he strongly ended the year. Also, he and his team have been performing well in the Laver Cup.
Win for the team!! @LaverCup pic.twitter.com/ayVT1Z88xT

— Daniil Medvedev (@DaniilMedwed) September 26, 2021
Federer could not believe it. ????@DaniilMedwed's sensational volley is an ATP Tour Flashback presented by Nitto you won't forget ???? #NittoATPFlashback pic.twitter.com/rbuO6YQvjT

— ATP Tour (@atptour) September 29, 2021
Daniil Medvedev v/s Novak Djokovic – 2022
Finally, Novak Djokovic can feel some serious competition after such a long time. After an era that featured Novak, Rafa, and Federer for such a long time, it is time for the underdogs to eventually step up and conquer the courts. With Daniil Medvedev giving in some superb performances recently, it will be very interesting to see how he and Novak Djokovic conquer the courts in the coming years.