Ashleigh Barty is a 25 years old professional tennis player and a former cricketer from Australia. She is currently ranked No.1 (singles) by the WTA and is also placed in the top 20s in doubles.
Ash Barty had a promising junior career in tennis as she was ranked No.2 in the world. She was ranked as such for winning the girl's singles title in Wimbledon in 2011. In her teenage years she had success on the WTA doubles in the year 2013.
Barty took a break from professional tennis from September 2014 until February 2016 and ended up playing semi-professional cricket during the second half of that hiatus. In 2015, played cricket for the Brisbane Heats in the Women's Big Bash League.
Before turning 20, she returned to tennis in 2016. She won her first tournament on her return but her year ended early due to an arm injury. The year 2017 was her breakthrough year. She won the Malaysian Open and rose to rank No.17. She also won her Premiere Mandatory and Grand Slam title in doubles in 2018 and also in 2019.
December 2015:

???? Ash Barty makes her Big Bash debut.

March 2019:

???? Ash Barty moves into the world's top ten.

Some athlete! #MiamiOpen pic.twitter.com/TFV9ie0uvb

— bet365 AUS (@bet365_aus) March 27, 2019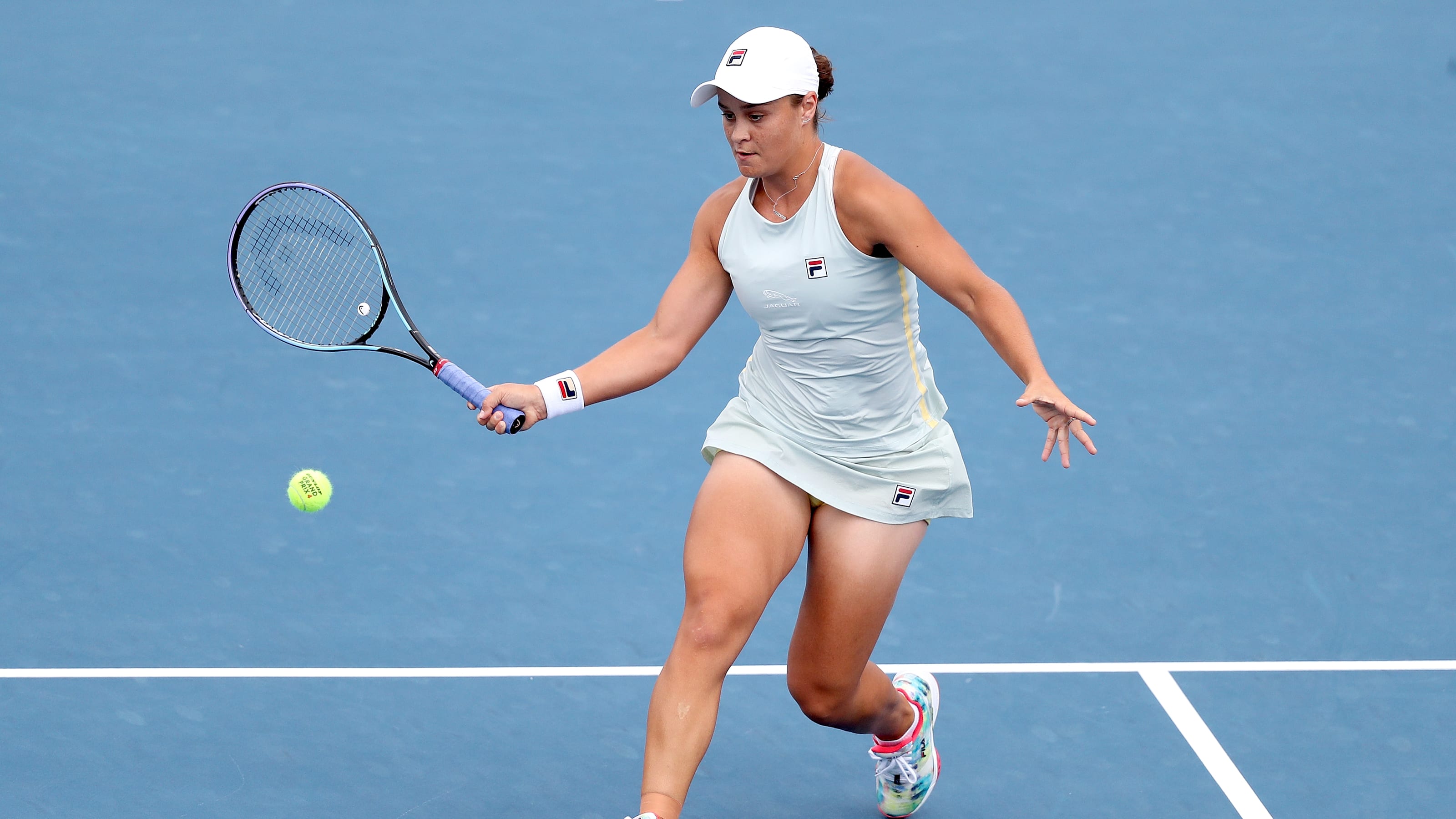 Net Worth of Ash Barty
Ashleigh Barty has an estimated net worth is estimated to be $15 million. Her career earning by only playing tennis is almost $10 million.
In 2019, she made $4,934,343 only via prize money. She has currently a monthly salary of $613,865 from tennis. Barty is one of the richest tennis players in Australia.
Also Read:- The Net Worth of Daniil Medvedev: How Much Has the Russian Earned From Tennis and Brand Endorsements?
Brands which Ashleigh Barty Endorses
Barty's popularity has landed her with some very lucrative endorsements. Brands like Rado, Jaguar, Vegemite, Gillette Venus, and many more have roped her in for promoting them.
Gillette Venus – The tennis star struck a sponsorship deal with Gillette Venus at the start of 2021 and promotes the brand online and also appears in their campaigns and is the face of the brand in Australia.
Uber Eats – Barty entered into a deal with Uber Eats in 2020. She appears in multiple campaigns for the company. She evens appears alongside Hollywood actor Sacha Baron Cohen and fellow Australian tennis star Nick Kyrgios.
Tourism Australia – Barty has featured in multiple advertisements and campaigns for Australia's national tourism authority. She promotes Tourism Australia like cricket star, Brett Lee.
Yes! Rado YoungStar Ash Barty wins her biggest career title so far at the Miami Open and breaks into the world top 10! Go Ash! #MasterOfMaterials #RadoTennis #RadoYoungStar @ashbar96 pic.twitter.com/EQ5ADrRi3T

— Rado (@rado) April 1, 2019
Rado – She joined the Swiss luxury watch brand in 2017, coming on board as a member of Rado's Young Star family.
Fila – Ashleigh Barty had first signed up with the Italian brand in 2016, which sponsored her apparel and footwear on the court. In early 2021, Barty extended her partnership with FILA.
Spotted! ????️‍♀️ Our easy peasy #VEGEMITE Squeezy in Ash Barty's game day bag! ???????? Will you be cheering on @ashbarty in her 3rd round match today? #TastesLikeAustralia pic.twitter.com/OdNrvKtnpb

— Vegemite (@Vegemite) February 12, 2021
Vegemite – She first signed on with the Australian food spread in 2017 and renewed her partnership with the company in 2021.
Jaguar – Ashleigh joined hands with the British luxury car brand in December 2018.
Barty's Partner
Ashleigh Barty is in a relationship with Garry Kissick. Garry is a 30-year-old golf player and PGA trainee professional at the Brookwater Golf & Country Club in Brisbane. The pair initially met in 2016 at the Brookwater Golf Club where Kissick works.
'Future Husband': Tennis star Ashleigh Barty takes to social media to announce engagement to Garry Kissick https://t.co/63ZjzvwL7G

— Md Nazmul Hossain (@nazmulmarketer1) November 24, 2021
People close to them revealed that Ash and Garry are pretty down-to-earth and supportive of each other despite her fame, calling them "the most normal couple you'll find at that level in tennis."
Ashleigh and Garry aren't married yet but they have confirmed their engagement via an Instagram post on November 23, revealing that he popped the question on November 15.