Stefanos Tsitsipas, a Greek tennis player is yet again in the limelight due to some controversy. The player who is on the right course to become the best player in the world has been in news recently. The player from Greece recently sealed his spot into the last 16 of the Indian Wells. But he had some work to do to get past his opponent Fabio Fognini.
The Italian has also come up with some claims which say that he received some tips during the match which were against the laws of the game. Let us read out what the Italian has to say and if the claims he made were true. Here's everything that you need to know.
Also read: Everything You Need to Know About the Upcoming Biopic on the Williams Sisters- King Richard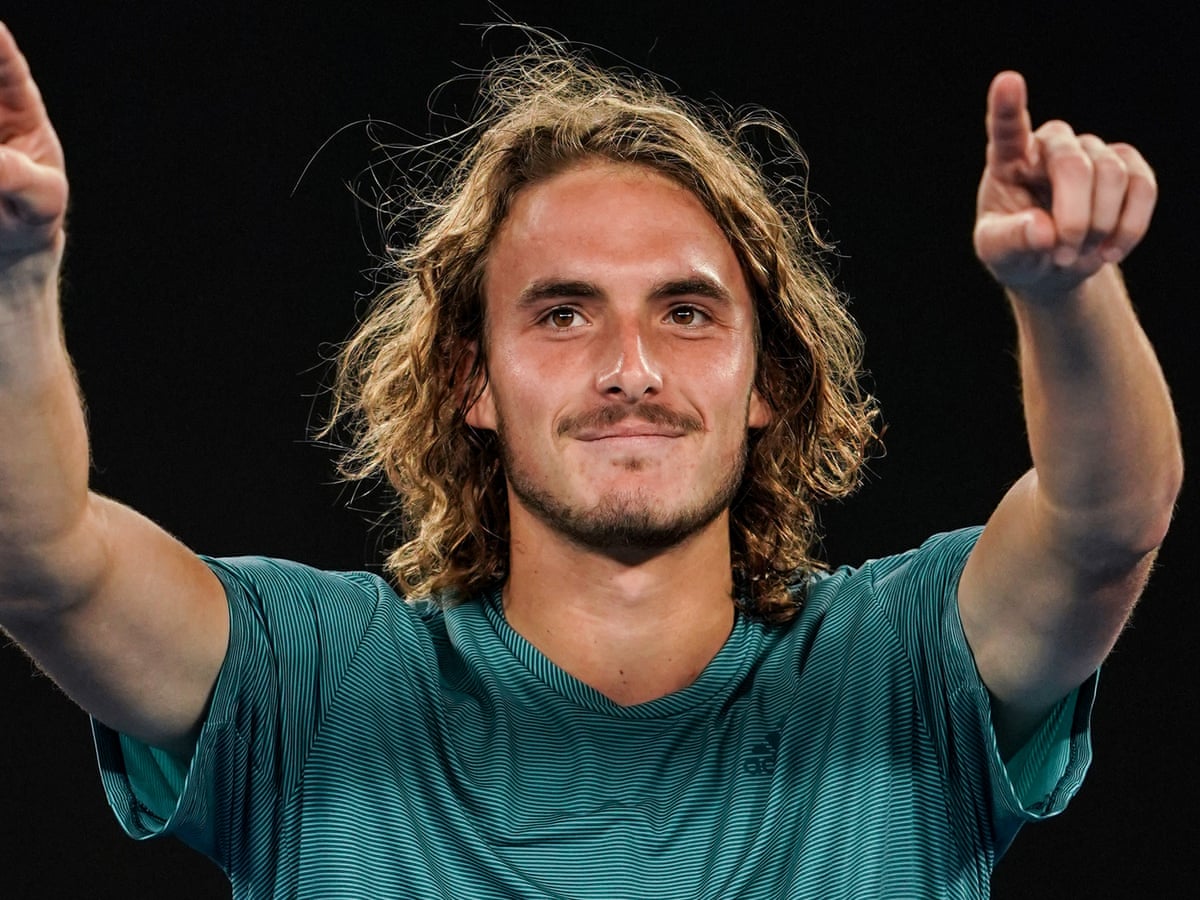 The heart of the matter
Recently in Indian Wells, Stefanos Tsitsipas and Fabio Fognini faced off in an epic encounter. The Greek player came out on top in the following match but it took him some effort to do so. After losing the first set at the hands of the Italian, Stefanos made a stunning comeback and turned the course of the match. The final scoreline of the match was 6-2, 3-6, 4-6 in favor of Tsitsipas.
Fognini complaining to the umpire that Tsitsipas is receiving ilegal coaching.

— José Morgado (@josemorgado) October 13, 2021
During the match, Fabio Fognini was furious over Stefanos Tsitsipas for receiving coaching advice during the second set. He also rushed to the umpire to claim about this though his claim was short-lived as the umpire did not find anything illegal in this. In the first set, the greek player was lacking composure but he did make a strong return in the second and third sets which ultimately benefitted him and he won the match.
Stefanos Tsitsipas and his controversies
This is not the first time that he has been involved in such things. At the recently concluded US Open 2021, he faced Andy Murray in a thrilling 5 set encounter. Before the 5th and final set of the match, Stefanos took so much time in the bathroom. This eventually stopped the momentum of Andy Murray and unfortunately, he lost the match.
Though the player from Britain even complained about this to the umpire there were no laws that could have supported his claim. Eventually, his claim was overturned.
What's next for Stefanos Tsitsipas?
After winning his match against Fabio Fognini, the Greek player has advanced into the next round of the Indian Wells where he will be facing Alex de Minaur of Australia. Alex pretty comfortably won his match against the Chilean Cristian Garin. It will be interesting to see which player comes out on top in this thrilling encounter.