The popularity of Valorant has shot through the roof. Following the release of the original PC version, the Mobile Version of Valorant is also anticipated. There have been announcements regarding the creation of a mobile version of Valorant in the process. On the World Wide Web a few days ago, something unusual was discovered. There was a website where you could get the Valorant Mobile Version.
Valorant's arrival on mobile is unsurprising. It's similar to League of Legends. Riot Games just celebrated its one-year milestone. The developer had disclosed intentions for the game's future during this event. Where These ideas include a mobile version of Valorant to increase the number of franchise opportunities.
Also Read:Valorant, CS:Go, Pubg, and Free Fire Are Among the Titles Nominated for the eSports Awards 2021
The developers in charge have yet to make a remark on the release date, nor have they provided any hints. As a result, it's unclear when the Valorant Mobile Version will be released. However, a few days ago, a new website appeared, including a download link for Valorant Mobile. The download link for the game that has not yet been launched was already available.
Also Read: Shroud Reveals What He Thinks Can Bring More Gamers to Play Valorant
As a result, players must be cautious when approaching certain sites. They may appear to be genuine, but the facts inside are completely false. These websites may provide links to malwares that can severely damage your computer or Smartphones . The developers that create these kind of phoney websites are experts at what they do, so they can easily deceive the enthusiastic fans.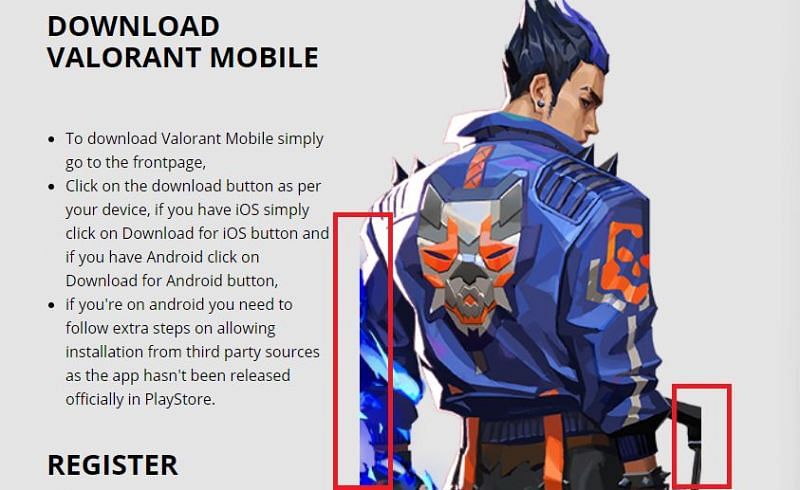 The image of the agent Yoru has been clipped from some sort of wallpapers or screenshots, as can be observed. If Riot Games were involved, they would not use cropped images from wallpapers or screenshots.
Instead of opening the official Valorant page, when we hit the download for Android button, we are taken to another page where an apk file is downloaded. When we click the Download for iOS button, however, a new page appears, asking for the Valorant registered email address, login, and server. When a user clicks the play now button, they are sent to a registration page. When emails and usernames are requested.
It will take time to develop a large game like Valorant, therefore we should be patient for any future announcements from Riot Games. Valorant will be available on mobile devices in the near future. We need to be more patient. Any incorrect links and downloads may cause serious damage to our mobile device or compromise our personal information.
Also Read: Valorant : What is Agent 16 KAY/O – The WarMachine's Abilities and Powers