With the Los Angeles Lakers losing in the first round against the Phoenix Suns a legendary streak came to an end. LeBron Raymone James had never lost in the playoffs in the first round, until 2021. That was a feat NBA greats like Michael Jordan and even Kobe Bryant couldn't achieve.
But LeBron gets more than his fair share of slander that all the all time greats get. With the playoff loss that's only gotten louder. It comes from critics and fans of opposing teams alike. Criticism is fair, but when you criticize the lows you credit the highs. And I will show you how LeBron James has been a dominant force in the playoffs.
Also Read: Every NBA Star Mentioned On The Off-Season has been eliminated From The Playoffs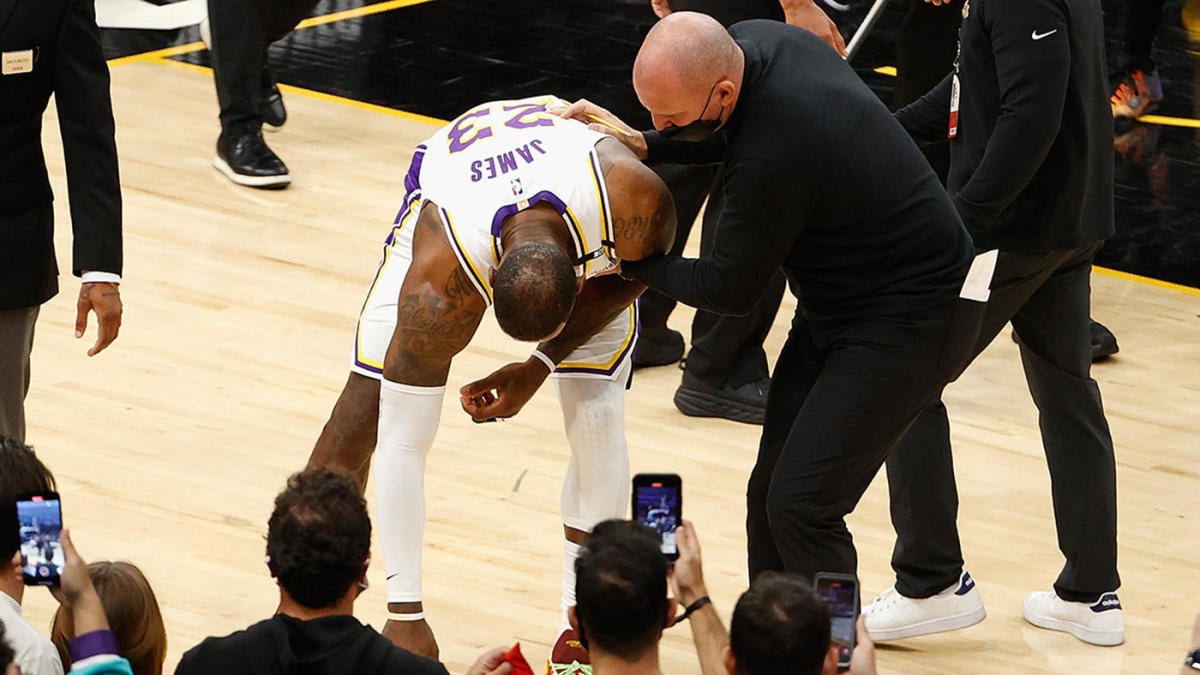 How many Playoffs has LeBron made?
LeBron James has played 18 years in his career so far. He has made the Playoffs in 15 of those years. Won the first round 14 of those years. He's made the NBA Finals 10 of those times and has 4 NBA Titles and 4 finals MVPs. With the main goal of an NBA superstar is to bring his team to the Promised Land, LeBron has done his absolute best. LeBron is still considered as a contender at the age of 36. For the major part of his career LeBron was the gatekeeper to the NBA Finals in the East. So much so that as soon as he left the East the competition in the East got so wide open. Anyone could make the NBA Finals. The Raptors and Miami Heat did, imagine that.
View this post on Instagram
How has he played in the playoffs?
In his entire Playoff Career, he has averaged 28.7 points, 7.2 Assists, 9 rebounds nearly 2 steals and 1 block a game for 266 games. He's number 1 in Playoff points, steals and games all-time by far. He's also 2nd all time in assists. In the 50 series he has played in, he's won 39 of them. 9 time Eastern conference champion and one time Western conference Champion. Also 4 titles and Finals MVP's to go along with them.
LeBron led the Cavaliers to win an NBA Finals after being 3-1 down to the 73-9 Warriors and that will always be the highlight of his career.
Criticism against LeBron's playoff dominance
If LeBron had only success and no failure then there would be no debate for who is the Greatest. LeBron James has lost the Finals more times than he has won it, regardless of how many times he has made it. MJ and Kobe have more in lesser Finals appearance.
His performance against Dallas in the NBA finals was horrific even when he was the outright favorite.
He can't win without a couple all stars on his team and he makes sure he gets them. No one could do it alone, Magic had Kareem and MJ had Scottie and Rodman. You need a good team around you. The one time he tried doing it alone he got swept by the Spurs. So, yes you need help.
These are all demerits that came along with all the success he's gotten and why people will never truly pick him over MJ. It depends on what you value, longevity or peaks.
Also Read: Lana Rhoades Reveals the Details of an Awkward Date She Had With Kevin Durant