Giga Chikadze hails from Georgia and currently fights in the featherweight division of the UFC. The #8 ranked fighter is one of the most exciting fighters who is climbing up the rankings rapidly. Chikadze is gearing up for his fight against one of the best's, Calvin Kattar, taking place on 15th January in Las Vegas.
Chikadze has lost only 2 of his 16 fights with 14 knockout wins. His UFC debut didn't go as expected as he lost his very first fight. However, there is no looking back for the "Ninja" who managed to win every fight ever since. Three consecutive knockout wins, including ones over Edison Barboza and Cub Swanson, illustrates his successful run in the division.
Talking about his purse, The Nevada state athletic commission does not officially reveal a fighters purse. On the other hand, it is possible to make a prediction based on previous salaries. His total UFC earnings are estimated to be around $508,500. Additionally, a winners wallet can be topped up with performance bonuses or win bonuses after the fight. The sponsorship bonuses are calculated according to the fighter's total number of fights and win percentage.
Giga Chikadze' current contract with the UFC ends in 2022. Nevertheless, his new contract would be announced after his performance at Vegas 46.

Career Earnings of UFC Featherweight Giga Chikadze
Chikadze started off his UFC winning streak with a win over Brandon Davis. The result of the fight took a dramatic turn when a split decision draw was announced. However, there was a calculation mistake by one of the match referees and Chikadze was later declared the winner. He made a $23,500 from this fight.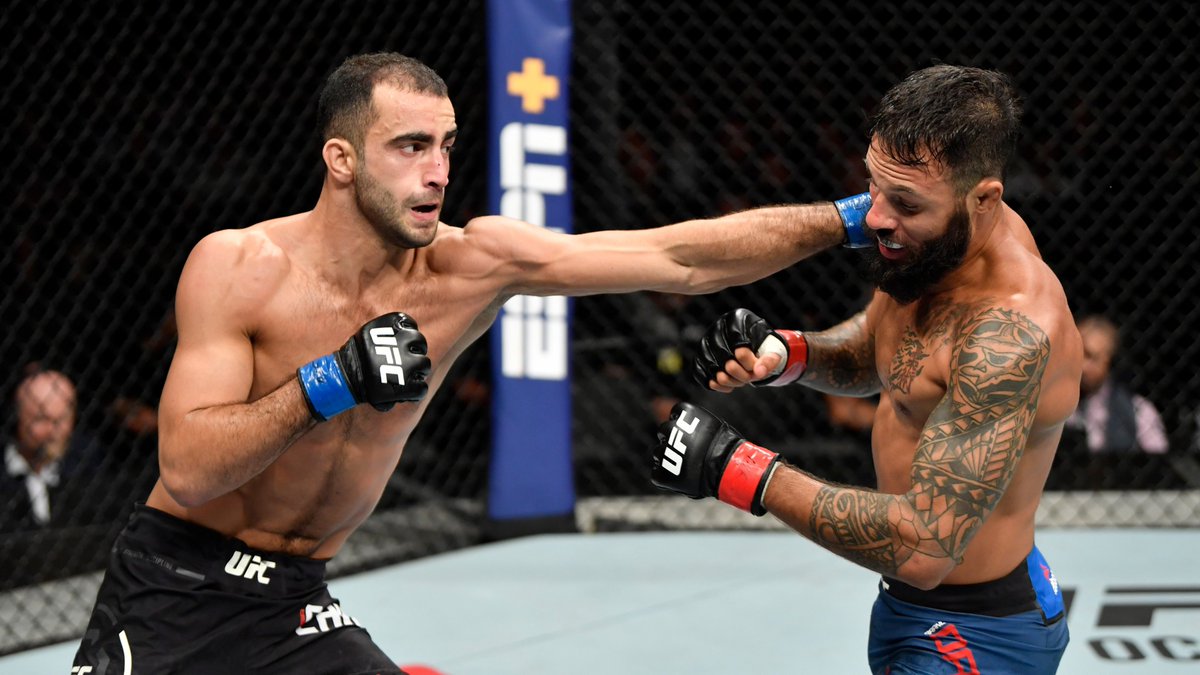 Chikadze made a total of $23,500 for this fight with a base salary and win bonus of $10,000. He continued with his phenomenal journey with another split decision win over Jamal Emmers and earned a total of $23,000. Chikadze managed to stun Emmers in the first round it self with a right. He secured another win against the debutant Irwin Rivera and received $31,000 for the same.
Moving on from there, Chikadze went on to face Omar Morals, a challenge tougher than the ones before. Morales had two wins to his name as he walked in with confidence to take on the Georgian. But to no avail, Chikadze added another win to his name and managed to earn $36,000.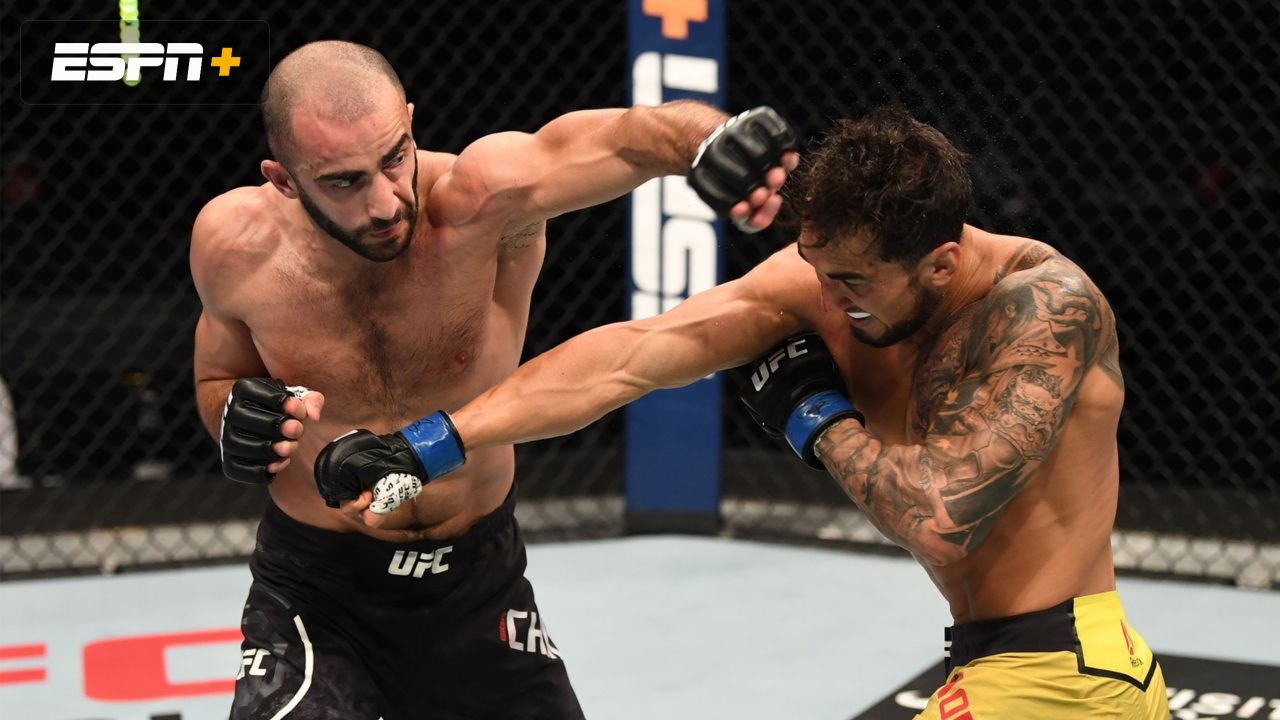 From here on, Chikadze was bursting out into the scene as one of the most lethal strikers in the division. He put an on excellent display of striking against his next opponent, Jammey Simmons. He knocked Simmons out with a flamboyant kick to the head right in the first round to secure the TKO win. A deserving $114,000 was received by Chikadze for his brilliant display of courage.
Marching forward, Cub Swanson and Edison Barboza fell pray to his technical masterclass as he goes on to knocking both his opponents. The ninja stunned Barboza with a knee to his mid section and quickly used this opportunity to put him down. A total of $156,000 was earned by the ninja where he received $50,000 as a win bonus.
His total earnings so far in the UFC is estimated to be $ 508,500. Chikadze is turning out to be one of the favourites to fight for the title and looks confident, going into his next fight against Calvin Kattar.