GTA 6 rumors have stated that the location could range from Virginia to London thus far. According to the most common belief, GTA 6 will be created under the code name 'Project Americas,' and will span both the United States and South America, with settings inspired by real-life places.
Rumours on GTA 6
🤔 #GTA6 https://t.co/gbAkGfDLwS

— Rockstar Games Newswire (@gta6n) May 10, 2021
Fans Reaction on leaked GTA6 Map
The GTA 6 map reportedly leaked a few weeks ago. Since then, the leak has yet to be confirmed or debunked, but it has remained a subject of debate among Grand Theft Auto fans.
GTA 6 will be set in modern times, according to @_Tom_Henderson_ #GTA6 pic.twitter.com/4WNQ76crRq

— Rockstar Games Newswire (@gta6n) April 13, 2021
As a result of the leak, some fans believe they've found out the game's setting. If the fans are right, the game will be held in Rio de Janeiro, Brazil, one of the world's most famous cities. What makes this idea even more interesting is that some of the most widely circulated.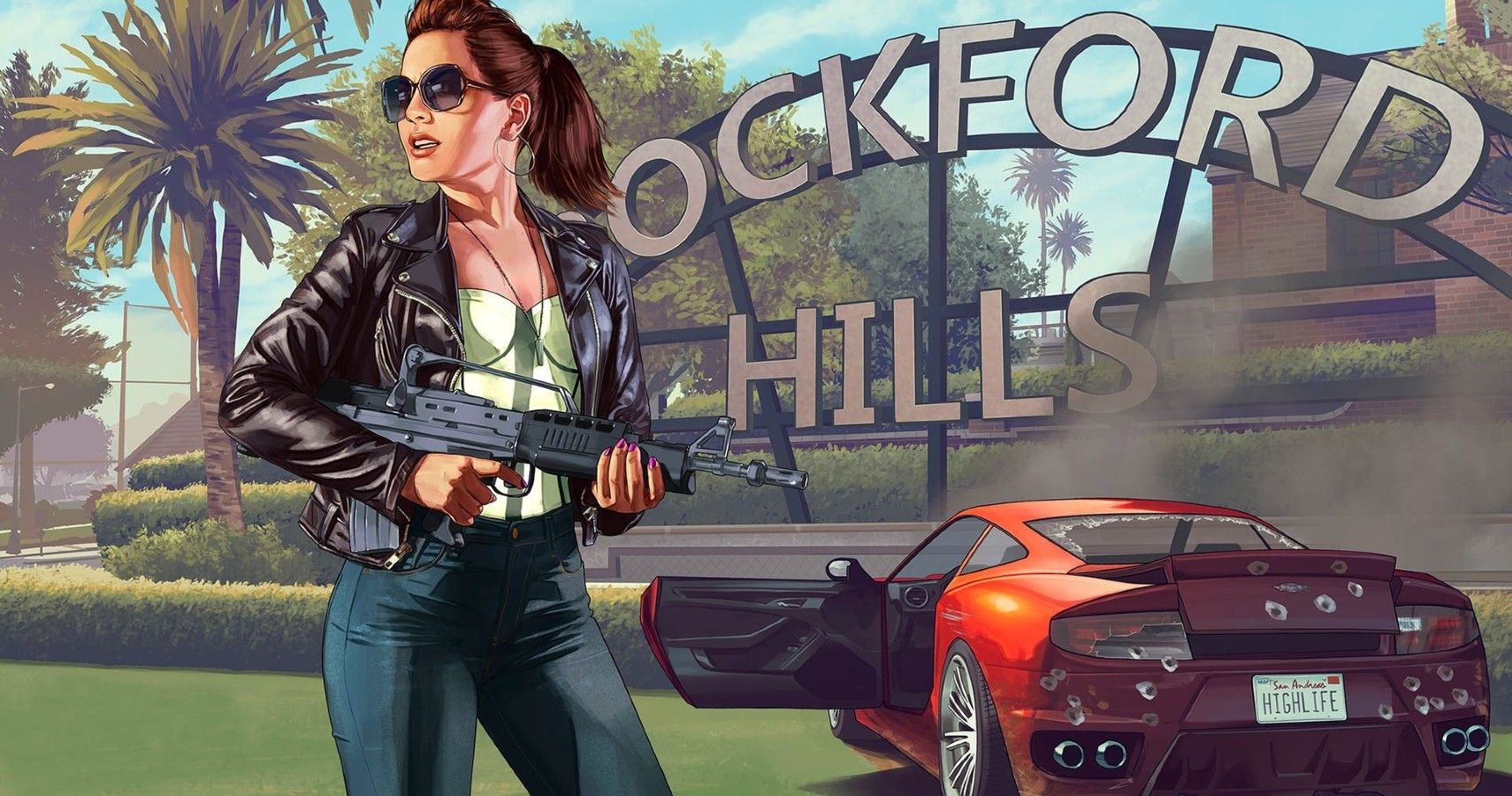 GTA 6 rumours have suggested that South America will be one of the game's two main locations, with Vice City, the series' imaginary take on Miami, serving as the other.
Info from leaks
Why  RIO
After all of that, what evidence do Rio de Janeiro possess? On Reddit, one user compared the image to the larger Rio de Janeiro region, and there are some surprising similarities. Which has since been removed by the user
Check This
https://www.reddit.com/r/GTA6/?utm_term=1426302690&utm_medium=post_embed&utm_source=embed&utm_name=&utm_content=header
Not only do the two countries share a similar terrain, but they also have several unique areas of interest. While the places in Grand Theft Auto are primarily inspired by real-life sites, they are not exact replicas. If GTA 6 were to make a Brazil-themed game, it would most likely look like this.
Rockstar Games is preparing a big trailer, reveal & newswire page/art for GTA 6. An announcement is most likely coming this year, after Enhanced & Expanded GTA 5 trailer & edition are released. #GTA6 #GTAVI @RockstarGames pic.twitter.com/PvYqcEyEge

— GTA 6 NEWS & LEAKS (@NEWSLEAKSGTAS) April 4, 2021
In any case, it's safe to assume that when Grand Theft Auto 6 is released, Rockstar will include plenty of additional side stuff for gamers to enjoy. Not only will this delight fans seeking for the studio's form of realism, but it'll also provide the developers a chance to try out extra experiences for Grand Theft Auto Online in the future.
This morning, Take-Two Interactive (parent company of Rockstar Games) announced that they will be attending E3 in June…

What do you think we'll get?

🤔 GTA VI
🤔 GTA V DLC
🤔 RDR2 Remastered
🤔 Mafia
🤔 LA Noire
🤔 Max Payne
🤔 New IP pic.twitter.com/WfMYVdWIi5

— TmarTn (@TmarTn) April 6, 2021
Chances of GTA 6 Reveal in E3 2021
Rockstar Games and Take-Two Interactive have yet to comment on any of this as of the time of publication.
While Take-Two Interactive will be at E3 2021 this year, we don't expect any concrete news on GTA 6, as Rockstar will most likely be focusing on GTA 5 for PS5 and Xbox Series X, which will be launched in November.