The PlayStation Plus (PS Plus) lineup for July includes furious firefights, WWE superstars, visceral horror, and martial arts action. According to your likeness you can choose your games shooters like Call of Duty: Black Ops 4, over-the-top arcade fights in WWE 2K Battlegrounds or games like Virtua Fighter 5 Ultimate Showdown, and A Plague Tale: Innocence .PlayStation Plus has interesting things for us next month.
From Tuesday, July 6 until Monday, August 2, you may add Call of Duty: Black Ops 4, WWE 2K Battlegrounds, and A Plague Tale: Innocence to your console collection
The PS Plus Blockbusters that will be going Free from 6th July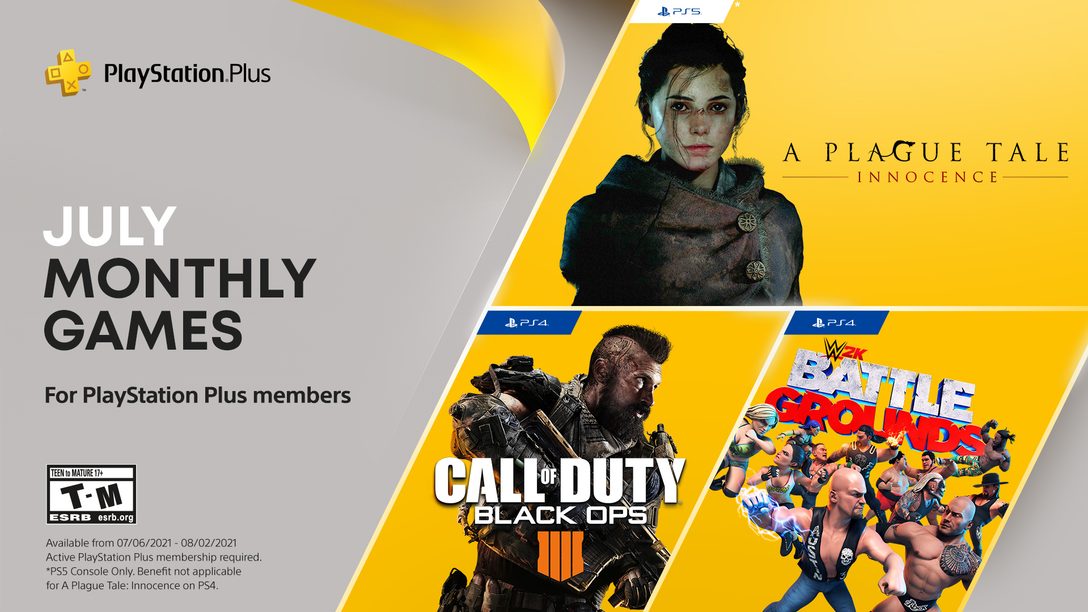 Call of Duty: Black Ops 4
One of the best PS titles,Call of Duty: Black Ops 4 features three action-packed multiplayer modes for lovers of first-person shooters. The series' renowned multiplayer experience, which pits players against each other around the world, comes first. The second is the fan-favorite Zombies experience, which allows you and your pals to battle the undead.
Last but not least is Blackout, a dramatic large-map battle royale mode. In all-out survival fighting, Blackout pulls together characters, places, weapons, and gear from across the franchise – all with a distinct Black Ops twist.
WWE 2K Battlegrounds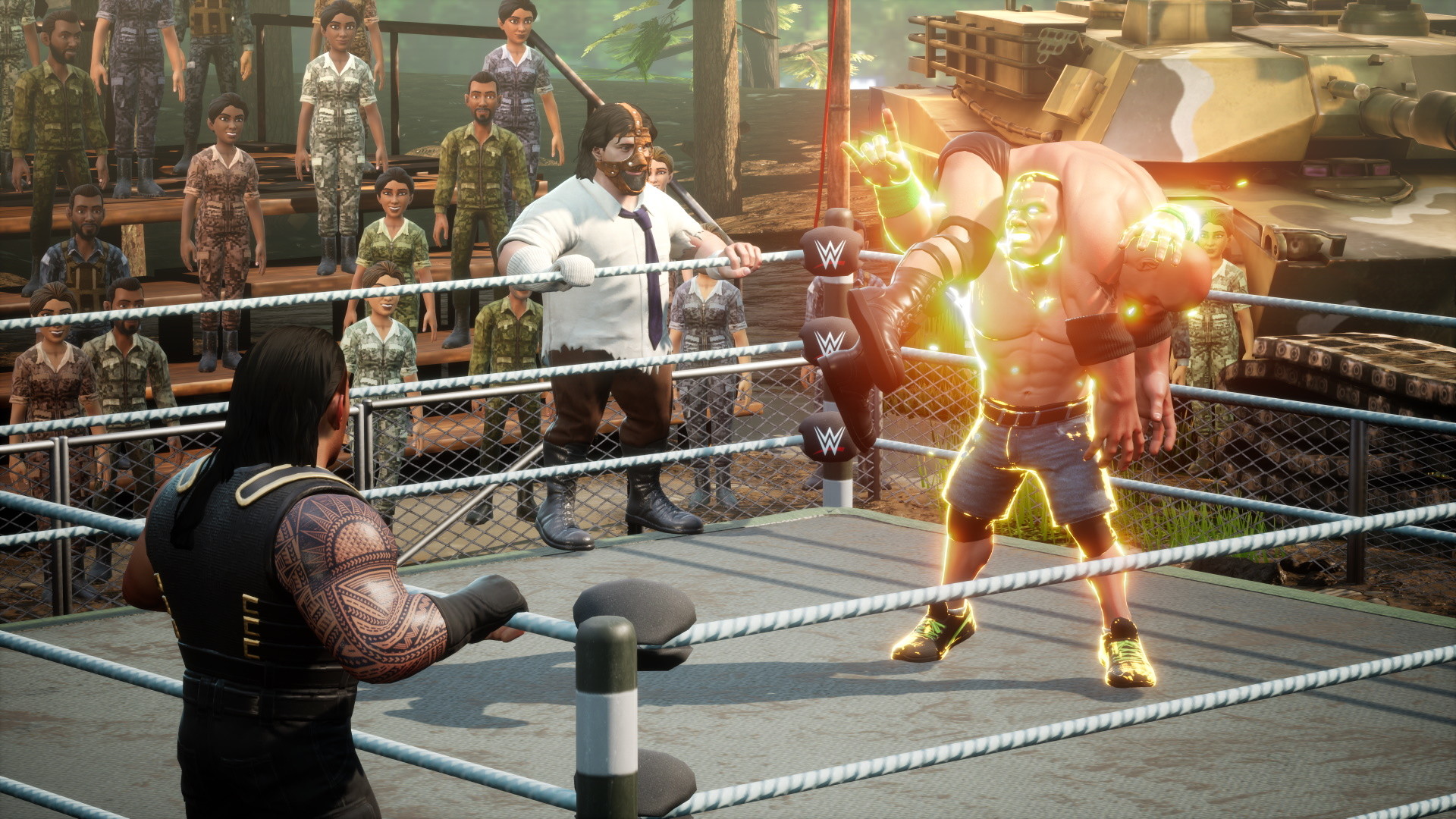 As your favorite WWE Superstars and Legends battle in dynamic environments around the world, the whole of WWE is your battleground with over-the-top, arcade action. Play through a great story mode to unlock new characters and Battlegrounds. Compete in Steel Cage, Royal Rumble, and other match types using special skills and power-ups! Compete in Online Tournaments or challenge people from all around the world to become King of the Battleground.
Here are the free games for PS Plus subscribers in July 2021 https://t.co/KE1RzzWV3x

— XDA (@xdadevelopers) June 30, 2021
Virtua Fighter 5 Ultimate Showdown
Ryu Ga Gotoku Studio, the studio behind Yakuza and Judgment, has reinvented Sega's classic one-on-one battler for a new age. Both VF veterans and beginners can enjoy the breakthrough 3D fighter's furious martial arts fighting. The rich strategy, and finely balanced gameplay in beautiful HD with this console exclusive.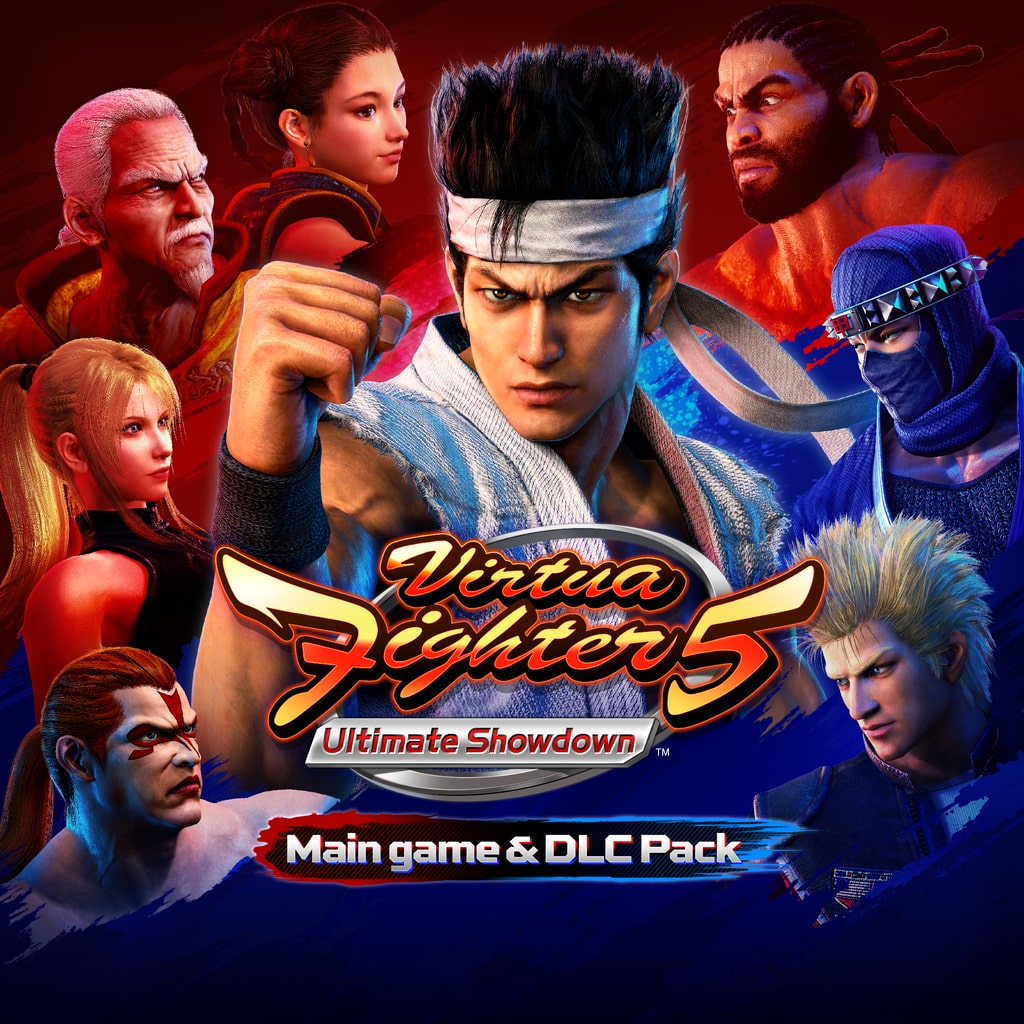 To give the quintessential Virtua Fighter experience, new online features* such as bespoke tournaments with up to 16 players and live spectating join classic modes like Rank Match, Arcade, and VF5's renowned comprehensive Training.
PS Plus July 2021's free games lineup has also been revealed following Xbox's announcement yesterday, including a MUST PLAY with A Plague Tale: https://t.co/BjWclMpV3p pic.twitter.com/U3Kq4B73zz

— Game Informer (@gameinformer) June 30, 2021
A Plague Tale: Innocence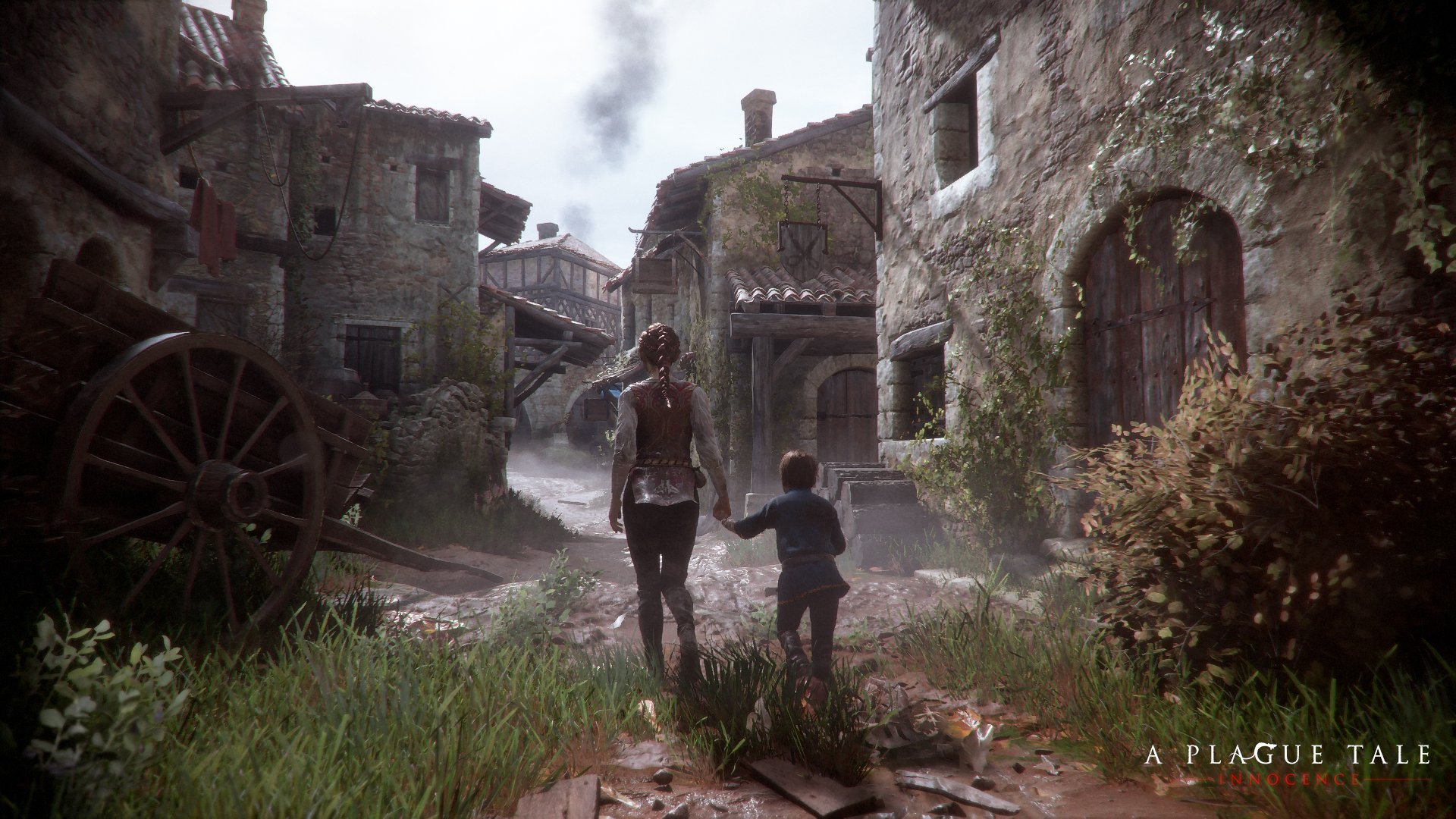 The widely adored adventure is now available on PlayStation 5. The game makes its PlayStation Plus debut. Follow young Amicia and her younger brother Hugo on a heartbreaking trip through history's darkest hours. Amicia and Hugo will learn to know and trust each other as they are pursued by Inquisition soldiers and encircled by uncontrollable swarms of rats. They will try to find meaning in this terrible, unforgiving world as they struggle to survive despite overwhelming odds.
The PS Plus last month's two other titles, Star Wars: Squadrons and Operation: Tango, are both available for free. Check PlayStation Plus until Monday, July 5.
Also Read: PS5 Games 2021: Here are the Most Awaited Play Station 5 Games This Year