Michael Jordan, a.k.a. the Greatest Player of All Time, had the most illustrious career of all time. He's won it all. From multiple MVP's to NBA Championships, from DPOY's to scoring titles, he is literally the undisputed G.O.A.T.
Jordan played in the NBA for 15 Seasons. He did not come into the league straight from High School but was one of the best college players of all time. However, he could have played for a couple more seasons longer and won more titles for the Chicago Bulls.
He retired 3 times from the NBA and 1 of them was in the literal prime of it.
Also Read: How Many Teams has Michael Jordan Played for in his NBA Career
Why Did Michael Jordan Retire From the NBA the First Time?
In the 1993-94 NBA Season, one day before training camp begun, Michael Jordan held a press conference to announce his retirement from the NBA. MJ had just won 3 NBA titles in a row and had won 7 straight scoring titles. At the young age of 29 he left the NBA to try to make it into the MLB.
There were multiple reasons for why Michael Jordan retired the first time. One of the crazier theories is the NBA handed Jordan a secret suspension and covered it up with him going to play baseball. The reason for his secret suspension was due to all the gambling issues Jordan had. The NBA had 2 separate investigation on that matter so it wasn't out of the realm of possibility.
But the more likely scenario is this one. On July 23, 1993, Michael Jordan's father was murdered in a mugging gone wrong incident. Jordan, understandably so, was still in a mourning period. His Father was a big baseball fan and always wanted Jordan to be a baseball player. After his passing away, Jordan wanted to fulfill his father's wish and tried to make it into the MLB.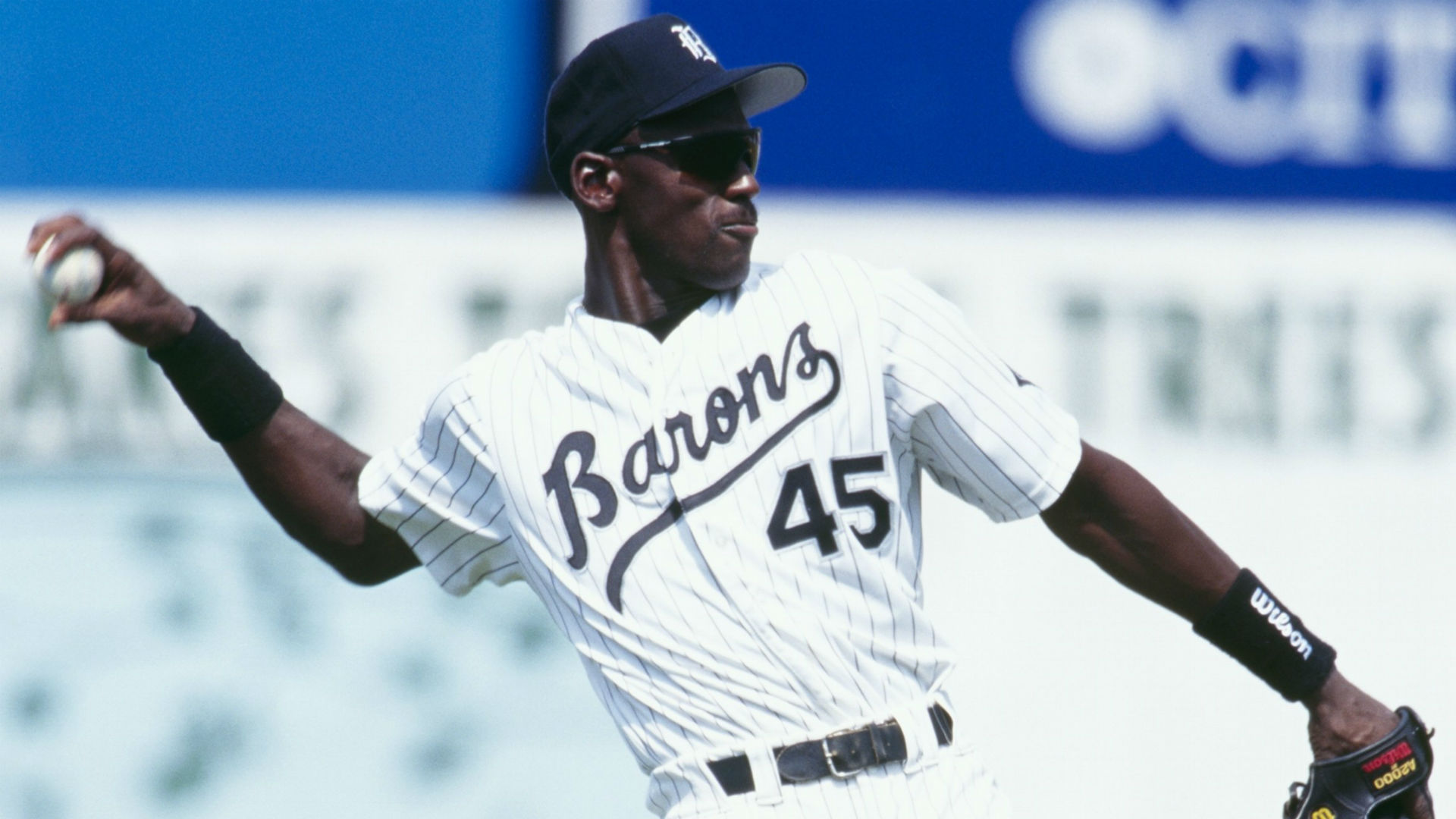 Jordan did not do well in his one year in the minor league and decided to make his NBA return with the 2 most legendary words in NBA history. " I'm Back. "
What Was the Reason for Michael Jordan's second retirement?
After Michael Jordan made his return back to the NBA, it did not take him long to come back and dominate the league. Actually, it took him no time at all. In his first full season back, he won the NBA title. And repeated and then eventually 3-peated.
The reason for the 2nd retirement of Jordan we all saw on The First Dance documentary. In a nutshell, General Manager Jerry Krause and Jordan always had a tough relationship. Even though they won 6 titles together their mutual dislike was always prevalent.
However, Krause and Phil Jackson's relationship was strained too. In the season before they won their 2nd 3-Peat Jackson announced he would leave the team at the End of the season. That motivated Jordan to retire too as Krause was looking to break up the title winners and rebuild.
That seemed like the last time the 34 year old would play in the NBA. Even though he still had multiple title winning seasons in him he decided to call it a career. Or did He?
MJ's Third Retirement
After what looked like his last retirement, Jordan took his talents to the front office. The Washington Wizards offered him a job as the President of Basketball operations. It was not good at all. Michael Jordan was just as bad at this job as he was the owner of the Hornets.
With no more episodes of The Last Dance, I wanna know how Michael Jordan hypnotized everyone to forget about the Wizards part of his career. It's not like he stopped there for a cup of coffee in DC; he was there for THREE SEASONS, first running the front office & then as a player pic.twitter.com/We3GdJpvQZ

— Rachel Nichols (@Rachel__Nichols) May 23, 2020
The Wizards were god-awful. But Jordan just wanted to play. He said in an interview,
"It's an itch that still needs to be scratched here and I want to make sure this scratch doesn't bother me for the rest of my life… I'm just going to play the game of basketball that I love. I'm not about the money. I don't care if I get paid a dime."
It wasn't close to his prime though. He averaged only around 20 points a game and could never lead the Wizards to the Playoffs. That was the last time he decided to call it an end on his career. Not the best note to end his illustrious career on but an entertaining one to say the least.
Also Read: NBA Feuds: Why did Michael Jordan Punch Steve Kerr?