Another great event just happened today and fans couldn't expect more from this card. This Fight Night saw some fights going in the underdogs' favor, one of them being the main event. Derek Brunson managed to disprove the odds by repeatedly taking down Kevin Holland throughout the fight.
As usual, Holland was seen in his usual style, talking to Brunson during the rounds and asking Khabib for wrestling advice in between the rounds. However, he saw himself getting dominated for the whole five rounds. According to Dana White, Big Mouth showed signs of mental breakdown during the fight.
Also Read: Derek Brunson Claims that Kevin Holland is Trying to Mimic Israel Adesanya
He compared his situation to that of Oliver McCall when he fought Lennox Lewis:
"I think that was a mental breakdown. The only other thing I saw like it was when Lennox Lewis fought that guy [Oliver McCall] who kept his hands at his side and was crying."
"I don't know what he was doing. I think he might not have been able to handle the pressure and just broke mentally, I haven't seen anything like that."
Also Read: Kevin Holland Targeting Paulo Costa With Win Over Derek Brunson
Partially due to his habit of having fun talking casually to his opponents during the fight might have compromised his focus. Thus, he couldn't put his whole potential to use in what was probably the biggest fight of his career. At times, he even seemed to be talking rather than fighting.
Naturally, the UFC boss wasn't happy with such a display inside the octagon by  Holland. Consequently, he walked away during the fifth round.
This mental breakdown or lack of focus cost Kevin his five-fight winning streak.
Also Read: How Did Kevin Holland Earn the Nickname "Big Mouth"?
Derek Brunson was the exact opposite of Kevin Holland during the whole fight
Brunson was, for most of the time, very calm and composed. He came with a game-plan, remained focused, executed his plan successfully, and got his hand raised in the end. Apart from getting stunned a little by Holland's strikes at the start of the second round, he seemed comfortable and dominated Big Mouth for the majority of the time.
It will be interesting to see how the 28-year old bounces back to his winning ways again. However, Brunson also did one hell of a job whose result will be shown in the middleweight rankings very soon. With this win, Brunson is most likely to fight the 185lb title contenders.
Also Read: WATCH: Khabib Nurmagomedov Gives Wrestling Advice to Kevin Holland During Fight Against Derek Brunson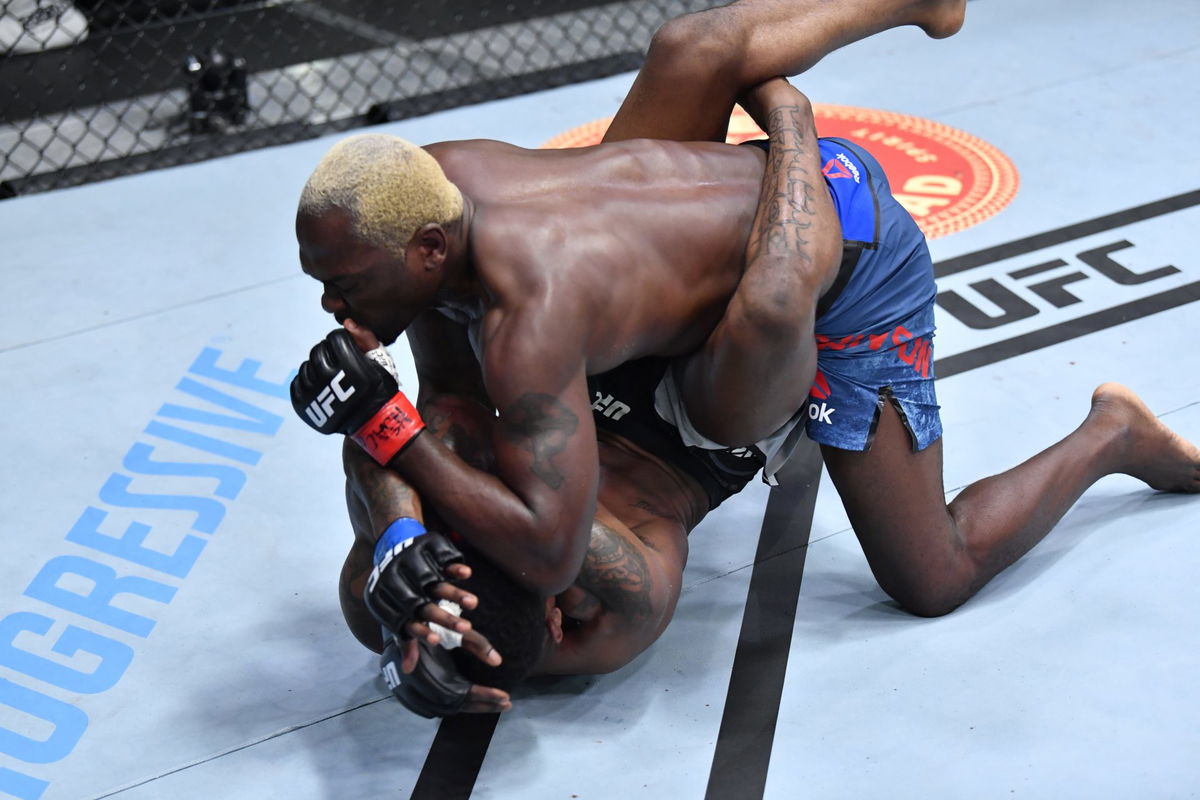 Another win or two, and we might very well see Derek facing Israel Adesanya for the belt. As for Holland, with a little more work towards his focus, he might very well get back better and stronger. What do you think about Dana's comments on Kevin Holland?
Also Read: WATCH: The Exact Moment When Kevin Holland Almost Knocked Out Derek Brunson