Novak Djokovic is an admirer of the legend Roger Federer. The Swiss international has dominated the game for more than a decade. But the 20-time Grand Slam winner is now struggling with injuries that have restricted his gaming time. If we take into account the stats for this year, Roger Federer has hardly played even 20 matches this year. He was last seen playing at Wimbledon, where he was eliminated by Hubert Hurkacz. Since then, he has been out of court due to an injury.
Novak Djokovic though believes that Roger Federer still has a lot more to offer and he wishes him to see at least one more year. What all did the Serbian say about the former World No. 1 player? Here is everything that you need to know.
Also read: "Of Course, I Wanted to Win, There's No Doubt About It" – Alexander Zverev Hopeful of a Semi-Finals Spot Despite Losing Against Daniil Medvedev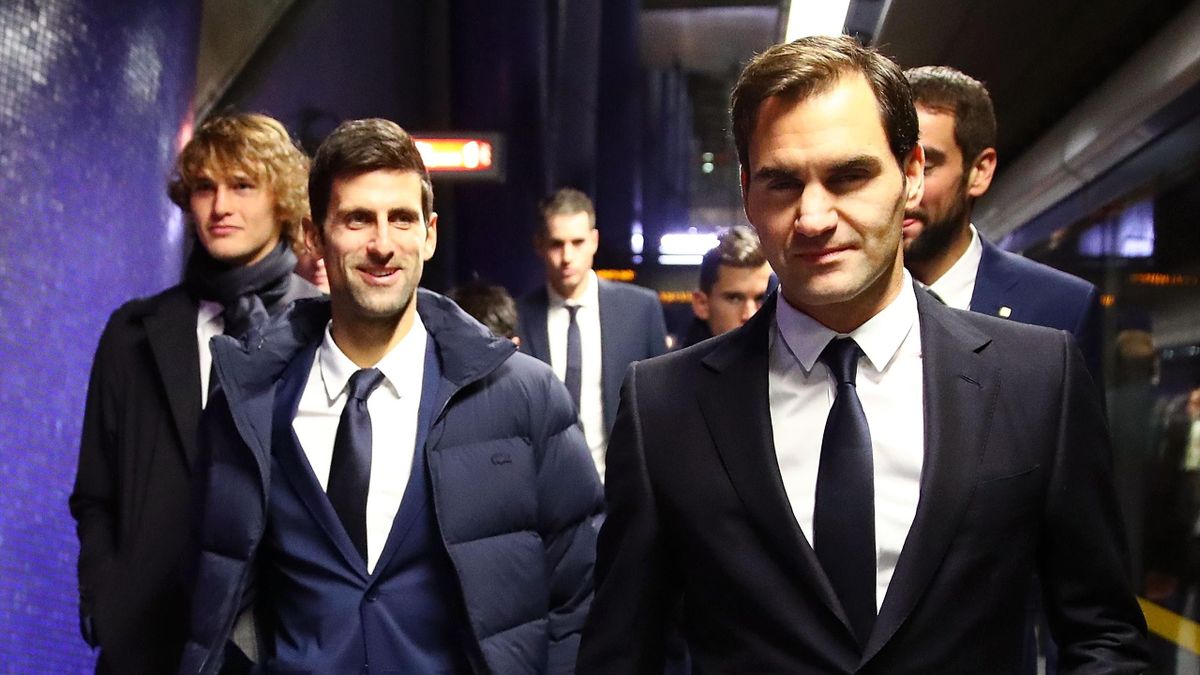 Novak Djokovic On Roger Federer?
Roger Federer underwent surgery for the 3rd time in 18 months because of which he has been unable to play the sport this year. His fellow competitor, Novak Djokovic, thinks that he should play for one year, and that he deserves a farewell for the miracles that he has done on the court.
"So for the sake of our sport, I sincerely hope that we can see him play at least another time."

Novak Djokovic hopes to see Roger Federer back on court sooner rather than later ????

— Eurosport UK (@Eurosport_UK) November 17, 2021
"Obviously Roger is an icon of our sport and people around the world love him," commented Djokovic. "They love watching him play, love seeing him around. He's very important for our sport on and off the court. So for the sake of our sport, I sincerely hope that we can see him play at least another time."
Djokovic is still hopeful that Roger Federer will try his hardest to return to the tournament despite his injuries. "I'm sure he doesn't want to end his career this way," Djokovic continued. "I think he's gonna definitely try to give it a last push, the last try. I'm not sure what his injury is, and I know he's been struggling with a knee for quite a few years. So yeah, let's see."
"I think for everything that he has achieved and created for this sport, he deserves to play and he deserves to have a proper farewell," World No 1 further said. "I mean, if his injury is not allowing him to play, so to say, more frequently on the tour."
Recently, Roger Federer has said that he would really be surprised if he could make his proper comeback before Wimbledon next year. We hope for a strong return from the Swiss legend.