Serena Williams and Venus Williams have dominated the game for ages now. Recently, a movie "King Richard" was made honoring their father, Richard Williams. The movie is all about the hard work and dedication that he has shown towards his daughters. Eventually, the hard work pays off and the sisters become the best players in the world. In the movie, the actresses playing the role of Serena and Venus Williams are played by Demi Singleton and Saniyya Sidney.
The girls shared their experience saying that it was a tough experience portraying the Williams Sister. The movie was released last month. In a recent interview, Sydney told that she was crying when she got to know about her role.
"I was hysterically crying," Sidney told Elle UK. "But I was so excited I just couldn't wait to tell their story. I was in love with the script and I couldn't wait to jump into my childhood hero's shoes."
On the other hand, her co-star Demi Singleton also revealed that she was confident and ready about the movie. "I was ready," revealed Singleton. "I definitely felt the same way. As Saniyya mentioned Serena and Venus [Williams], they're both our childhood heroes and strong black women that we look up to," she further said.
Also read: Emma Raducanu Withdraws From the World Championship After Being Tested Positive for COVID-19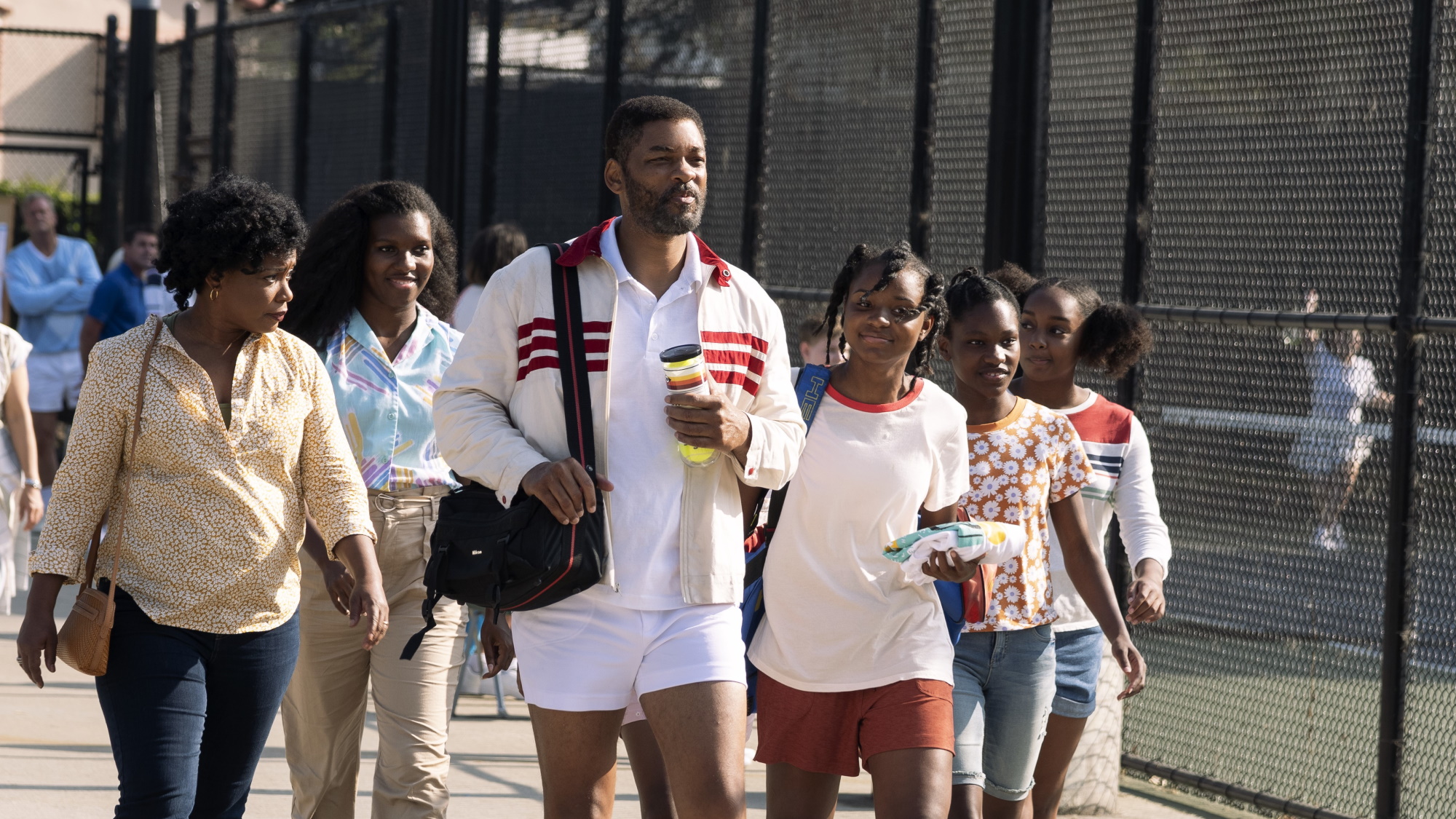 "Before we started filming, we did our own research," Singleton continued. "We were looking on the internet for archival videos and photos of when they were little girls.
"For Serena Williams, specifically, there isn't a whole lot of them out there, not as many as Venus, because Venus kind of stepped into the spotlight a bit before Serena did so it was a little bit difficult for me." They further said that for the King Richard movie, they had to train a lot.
Serena Williams, Venus Williams and Will Smith for Entertainment Weekly's cover shoot portraits. ❤❤❤ #KingRichard pic.twitter.com/bDOZ52gamQ

— Luis. (@serenapower_) November 2, 2021
"We did a lot of tennis training. For me, it was two to three hours a day, Monday through Friday. It was a month and a half before and after COVID. And learning how to play like two of the greatest athletes of all time is very difficult."
Meanwhile, both the actresses in the movie King Richard have played a fantastic roles. Even the greats Serena Williams and Venus Williams praised the girls for their tremendous efforts.
Serena Willimas recently announced that she will be taking a break from the Australian Open after advice from the medical team. She last played in Wimbledon where she suffered an injury. Her sister, Venus has also been out of court for a while now due to injuries.