Deiveson Figueiredo wins by a majority verdict over Brandon Moreno (48-47, 48-47, 48-47) to be the new UFC flyweight king. Moreno and Figueiredo squared off for the third time in a row. Figueiredo is a former UFC flyweight champion and is the current No. 2 listed flyweight fighter globally. Earlier to his series with Moreno, the 34-year-old Brazilian won five successive fights, including two wins over Joseph Benavidez and a first-round submission of Alex Perez.
Those leg kicks ????‍????

[ @Daico_Deiveson | #UFC270 ] pic.twitter.com/mvc5qsi3xT

— UFC (@ufc) January 23, 2022
Deiveson Figueiredo Post-Fight Statements
"Did you done enough to win?" Figueiredo was asked after he took down Moreno on Saturday (22 January 2022). To which he said:
"First of all, thank God for the opportunity, thank you for being; believing in me, thank you for everyone– for this moment, and thank you for Brandon Moreno for giving this fight for us to giving you the gift of the Fight of the Night for everyone that was here."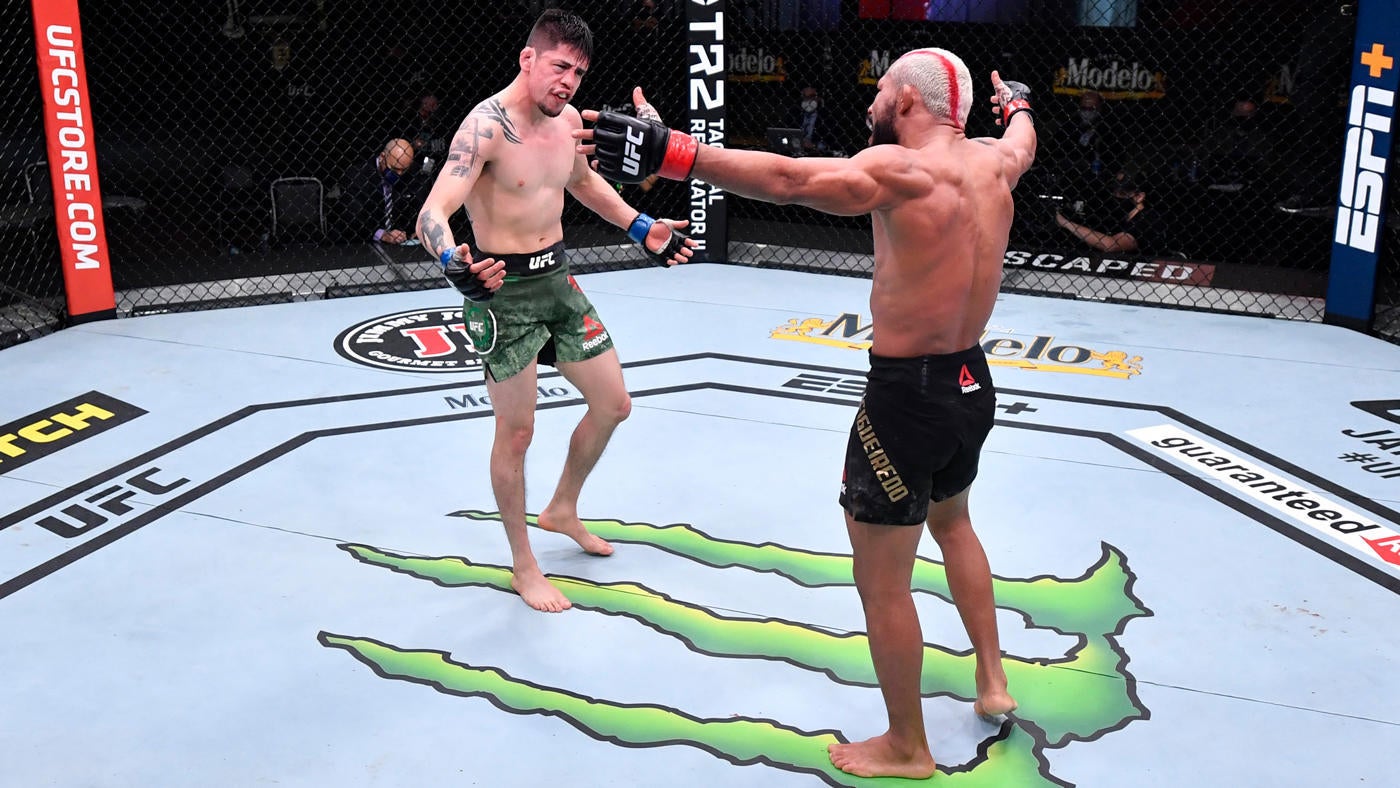 Figueiredo further said:
"Been away from my family for four months and I got this…I am ready for a fourth fight against Brandon in Mexico, and no matter what happens life will try to put you down on your knees, but you cannot quit, you cannot give up. I stand up Brandon, and we are gonna be doing a fourth fight."
"How much of an adjustment and how important was it to start training with Henry Cejudo to go down to Arizona and how much of an impact that made on your game?" was the next question that Deiveson Figueiredo answered. He said:
"You [Cejudo] told me not to use your name but, I love you too man…I love everyone here."
Will There Be A Fourth Fight Between Figueiredo And Moreno?
Twitter has burst with mixed reactions after this fight had finished and, many have the opinion that Moreno should have won. But as Moreno himself said in the post-match interview, it seemed "maybe he [Figueiredo] had more power but, I don't know, I always felt that I won. But it is what it is right now."
Moreno still the winner

— Nathan Diaz (@NateDiaz209) January 23, 2022
It seems that Moreno himself isn't too pleased with his performance and is looking forward to changing the scenario of his loss by fighting a fourth fight. The match was a close call from both ends and was a highly anticipated one. The entire MMA community too wishes for a fourth match.
Deiveson Figueiredo vs. Brandon Moreno 4 has to be next. It has to be. These two were made for each other. #UFC270

— Shaheen Al-Shatti (@shaunalshatti) January 23, 2022
I don't think there was a clear winner in that Figgy-Moreno fight, man. Amazing scrap and display of skills from both men. I hope Dana makes the 4th fight so they can end this saga and see who is really the better fighter.
KDs shouldn't score so heavy if they aren't fight ending

— Aljamain Sterling (@funkmasterMMA) January 23, 2022
Let's see a 4th fight! #UFC270

— Neil Magny (@NeilMagny) January 23, 2022
Although Moreno had more strikes, Figueiredo had three knockdowns. However, it seems that the knockdowns were the decisive factor in this close contest. After this match, the fans now have even higher expectations from the two fighters when they face off four the fourth time.