The Tokyo Olympics are soon arriving and everyday Team USA gets more stronger. From KD to Harden to Dame, Team USA is stacked with talent.
However, Team USA are going to have just one of the 2 greatest point guards in the NBA right now. Stephen Curry has declined playing for Team USA this year. He will use the offseason to recover from his amazing season. Curry finished 3rd in the MVP voting but Lost in the Play-in tournament.
Warriors star Stephen Curry has opted against playing for Team USA in the Tokyo Olympics this summer, sources tell me and @anthonyVslater. Curry had been deciding on participating over the last few weeks, and USAB expected him to be out of the available pool.

— Shams Charania (@ShamsCharania) June 21, 2021
Also Read: Why Did Stephen Curry Choose Under Armour Over Nike?
How did Stephen Curry play last season?
Stephen Curry may have not got the W's in the Win column that he's used to. But he filled the stat sheet better than he has ever done. Curry and Klay Thomson missed the last season with an injury and the Warriors lost a lot of games. That seemed to be a break from the dynasty they had just built. Because they lost Kevin Durant in Free agency the NBA world had counted out the Warriors from ever being able to contend again.
They were going to make a statement this season with Klay and Curry coming back healthy. They had a team with the potential to be great. That's when disaster struck and Klay Thompson had another season ending injury even before the season started. The Warriors tried to fill the hole of his presence by getting Kelly Oubre Jr.
But without Klay there was no faith. That's when the 2 time former MVP inside Curry woke up and wrecked havoc around the league.
Andrew Wiggins and Kelly Oubre Jr. did not contribute at all in the start of the season. Hurting the team more than helping them. That forced Curry to put on his backpack and carry the team. He won a scoring title and had a career high in points per game averaging 32. Steph also attempted 13 three's a game and made 42% of them. He also scored his career high 62 points in a game this year.
Why is Curry not playing for Team USA?
He had a usage rate of 35% which is the highest its been in his career. Curry basically had the best season of his life whilst carrying a struggling team to cusp of the playoffs. That's why he's skipping playing in the Olympics. He's fatigued and wants to recover for next season where Klay will return.
Curry will join LeBron, Anthony Davis and Jimmy Butler in a list of players who have declined to play for Team USA.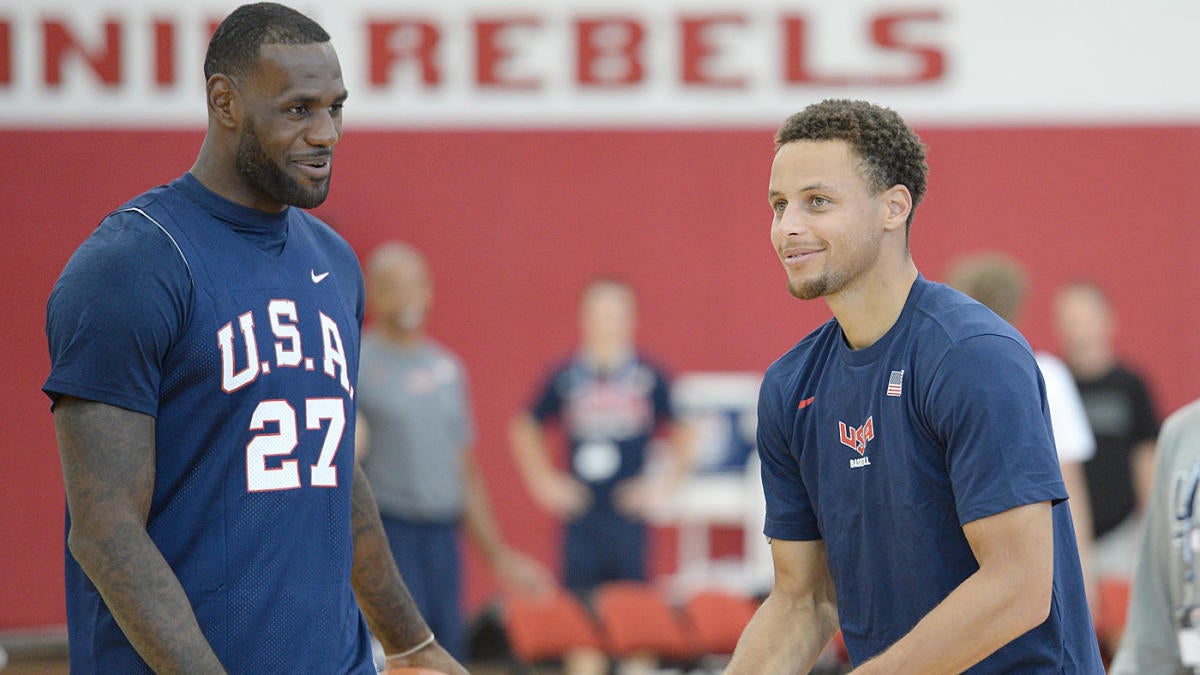 He's 32 years old right now and recovery isn't as easy as it used to be for him. The Splash Brothers will be back next year, fully rested and healthy to dominate the NBA again.
Also Read: Which of your favorite NBA stars have committed to play for Team USA in the Tokyo 2021 Olympics?