Considered the next big thing in tennis, Stefanos Tsitsipas was stunned in the Vienna Open. The Greek player was the number 1 seeded player coming into the tournament. He made his way into the Round of 16 where he faced Frances Tiafoe of the United States.
In a match where everyone considered Stefanos to win, Frances came in as a surprising element and won took the match from the Greek player's hands. With a win, he now seals a spot in the quarter-finals of the tournament. Where did it go wrong for Tsitsipas? We bring you the post-match analysis and what Frances had to say after his hard-fought win against Tsitsipas.
Also read: "When I Read Novak's Words, I Decided Not to Be Upset and Move On" – Daniil Medvedev Thanks the Serbian for Helping Him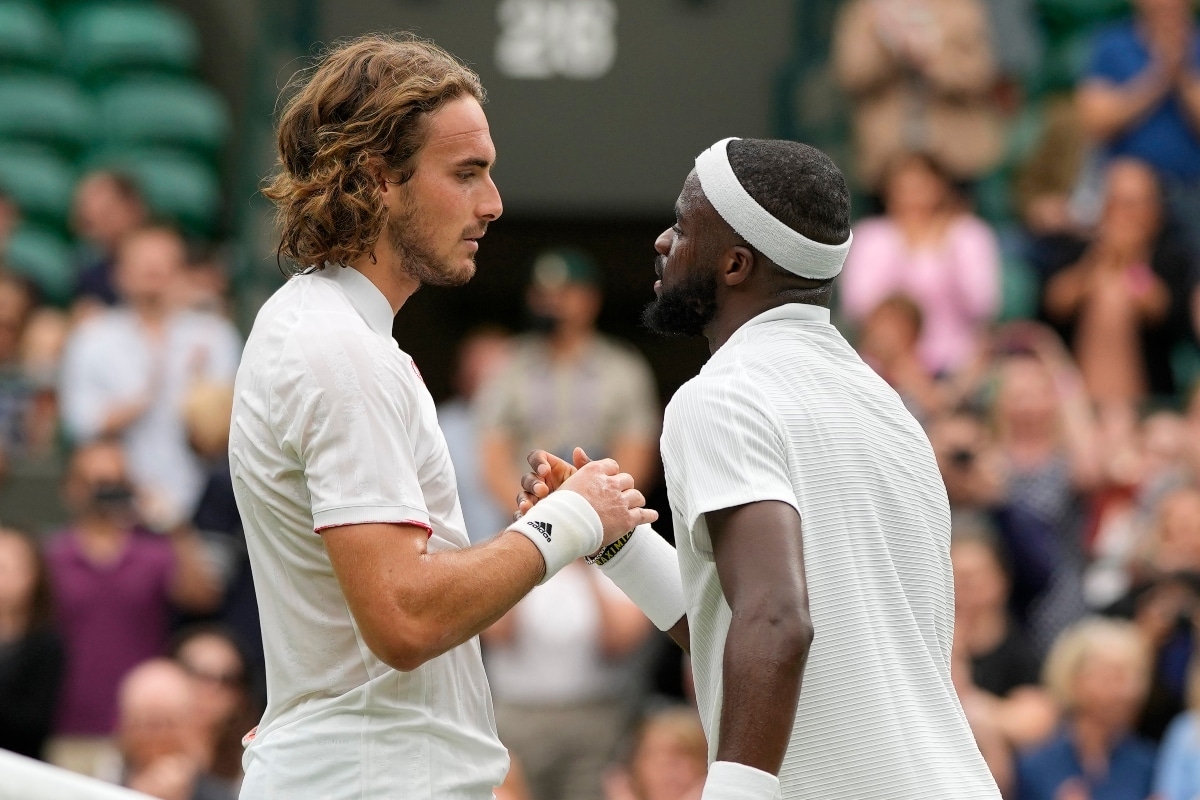 Stefanos Tsitsipas v/s Frances Tiafoe – The stats
The match between the two giants was for a place in the last 8 of the tournament. Stefanos started the match in the manner he was expected to. He won the first set with a scoreline of 6-3. He did not give his opponent many chances in the first set and won it quite comfortably.
In the second set though, Tiafoe battled for a comeback. A sloppy performance by Stefanos resulted in him losing the set. The second set read 6-3 in favor of the American player. In the decider set, both the player gave their all but it was eventually the American player who won the set 6-4 and eventually the match.
Tsitsipas double-faulted to give Tiafoe the deciding break in the third set. The pressure of serving out for the match had him but the American player played impressively to turn things in his favor, hitting a massive second serve at 30/15 and eliciting a return error on the next point to seal his victory.
From Wimbledon…to Vienna!@FTiafoe takes down Stefanos Tsitsipas again in 2021 – beating the top seed 3-6 6-3 6-4#ErsteBankOpen pic.twitter.com/n18OL1qcKw

— Tennis TV (@TennisTV) October 28, 2021
"You've got fans going nuts early in the match. I want to play. I want to be out there, I want to give it my all. You've got little kids screaming 'Big Foe' and that's what it's about," Tiafoe commented. "It's almost irrelevant who you're playing. Obviously, I want to beat Stefanos and these guys, it's always good to have on the resumé. It's been great."