Kobe Bryant was an American professional basketball player who played for the Los Angeles Lakers in the NBA for his entire career. Two years after his retirement from the Los Angeles Lakers, Bryant received an Oscar in 2018 for Best Animated Film. Kobe Bryant was the first professional athlete to be nominated and the first to win for his contribution as executive producer to the animated short movie, "Dear Basketball", which was based on a poem he wrote about his retirement.
The animated short film 'Dear Basketball' by Kobe Bryant is based on the poem he wrote when he announced his retirement from the NBA in 2015. Glen Keane, who designed the hand-drawn animations, directed the film. The score was made by legendary composer John Williams, who, as the two were acquainted with each other, decided to support Bryant. He brought home a golden statue; the Oscar. While backstage, Bryant said he felt stronger than a championship-winning Oscar and added the win gave him a feeling of validation. He accepted his Oscar from Mark Hamill a star of the movie "Star Wars" and shared it with Glen Keane, the Disney animator. Glen Keane said that she thought Kobe was the most passionate man who was led by his heart and his intellect. She thought that he was a great thinker with an insatiable hunger for learning. He began soaking every aspect of animation as soon as he stepped into it. She also said that working with him was a dream and one of the high points of her career.
Kobe Bryant honored at the Oscar's
"As basketball players, we're really supposed to shut up and dribble, but I'm glad we did a little bit more than that."
The Oscar ceremony traditionally includes an In Memoriam section that lists prominent figures from the film industry who died in the previous year; it is not yet clear whether, as part of this section, or as a separate chapter, the Academy of Motion Picture Arts and Sciences (AMPAS) will add its Bryant tribute. Tributes were paid to Bryant at the Grammy awards, and by sports figures.
AMPAS includes additional presenters for the "hostless" gathering. Along with previous participants, including Mahershala Ali, Olivia Colman, Regina King, and Rami Malek who were acting winners last year, Will Ferrell, Gal Gadot, Kelly Marie are among those who will participate. It had also been confirmed by Lynette Howell Taylor and Stephanie Allain that Elton John and Cynthia Erivo will perform during the ceremony. They were both nominated for Rocketman and Harriet in the best original song category, respectively. After being overlooked for an acting nomination, Erivo turned down an invitation to appear at the Baftas.
Also Read: The Infamous Sexual Assault Case Against Kobe Bryant and its Consequences
Bryant denying membership to the Oscar Academy even after winning the award
Los Angeles Lakers legend Kobe Bryant was denied accession to the Academy of Motion Picture Arts and Sciences this week despite winning an Oscar. Winning an Oscar allows anyone to be eligible for entrance into the Academy automatically although, a spot is not guaranteed. As the executive producer of Dear Basketball, Bryant received this year's Academy Award for Best Animated Short Film.
He had multiple reasons for denying the award. One piece of qualifications board voters look for in a producer is that they have the equivalent of two producer screen credits and perform the majority of a producer's functions on theatrical feature films of the caliber that represent the Academy's high expectations in the opinion of the executive committee. Rottenberg also noted that Bryant's nomination was rescinded due to a sexual harassment complaint brought against him in 2003 because of a petition leading up to the Oscars. Eventually, the charges were dropped.
Even though Bryant may not be part of the Academy, when he was to become eligible in 2019, he was certain to be named a Basketball Hall of Famer.
Remembrance of Kobe Bryant at the Oscar's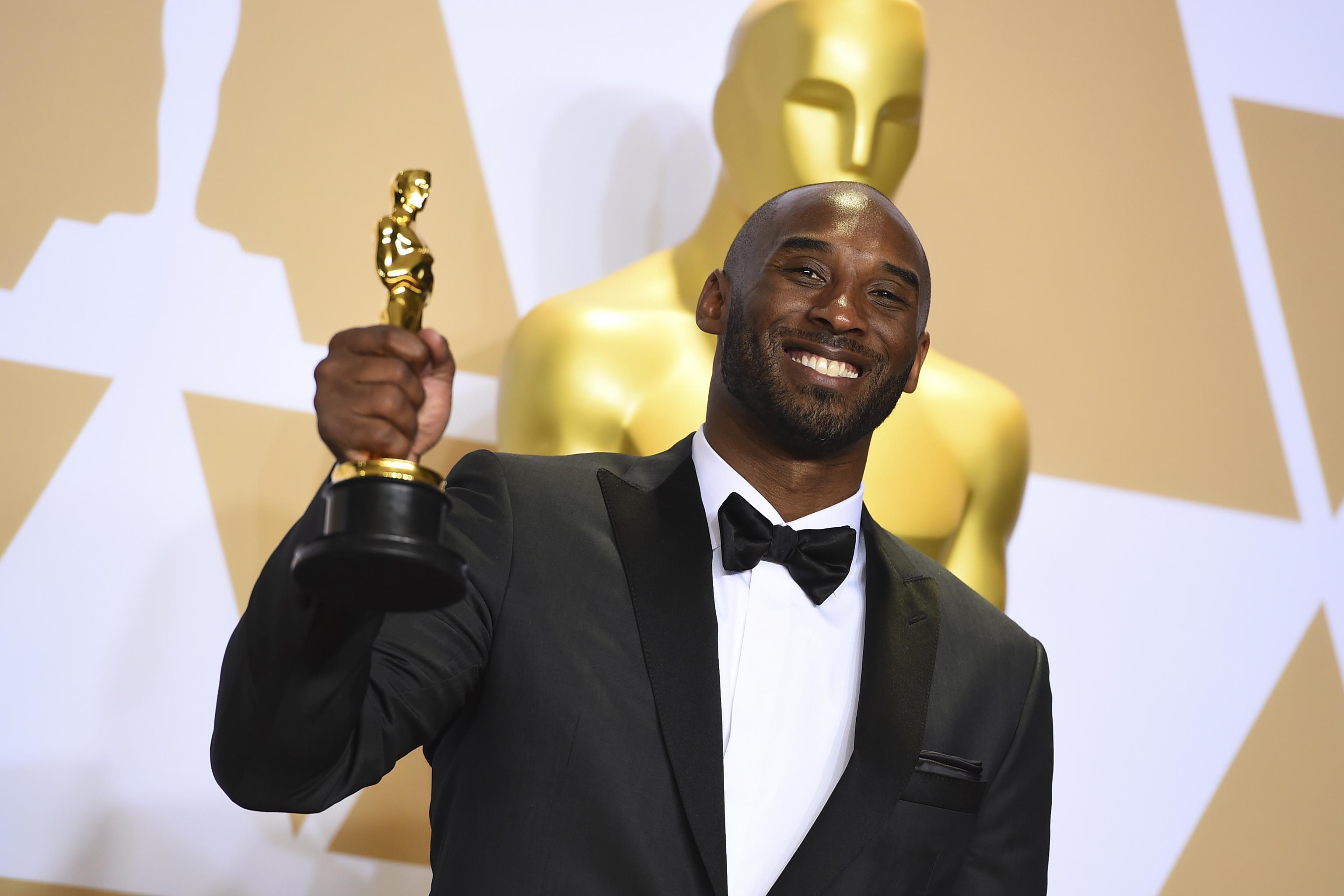 Kobe Bryant was remembered at the 92nd Academy Awards in Hollywood. At the age of 41, Bryant was killed, along with his daughter Gianna and seven others, in a January helicopter crash in Calabasas, California. After a 20-year career with the LA Lakers that included five NBA championships and two Team USA gold medals at the Olympic Games, he retired in 2016. In the in memoriam section devoted to film industry personalities who have died in the last 12 months, Bryant was the first person identified.
At the ceremony, Lee appeared wearing a purple and gold suit-the colors of the former team of Bryant-with the number 24 sewn on the lapels and back in tribute to the NBA all-star, who wore that number during the second half of his career. Matthew A Cherry, who, along with Karen Rupert Toliver, won the best animated short award for Hair Love, dedicated the award to Bryant.
Also Read: "The Final Ring"- Kobe Bryant Documentary Set To Release in July