The Laver Cup 2021 this year will take place from September 24th-26th. This is a competition where the best players from around the world form a team and compete with the best players in Europe. This will be the fourth edition of the cup. Interestingly on the previous three occasions, Team Europe has come out on top maintaining a 100% winning record. They will be looking forward to making it a 4th consecutive title win for the side. However, it won't be easier said than done.
Who all are participating? When and where will the event take place? Here's everything that you need to know.
Also read: Who Will Win 21 Grand Slams First – Roger Federer, Rafael Nadal, or Novak Djokovic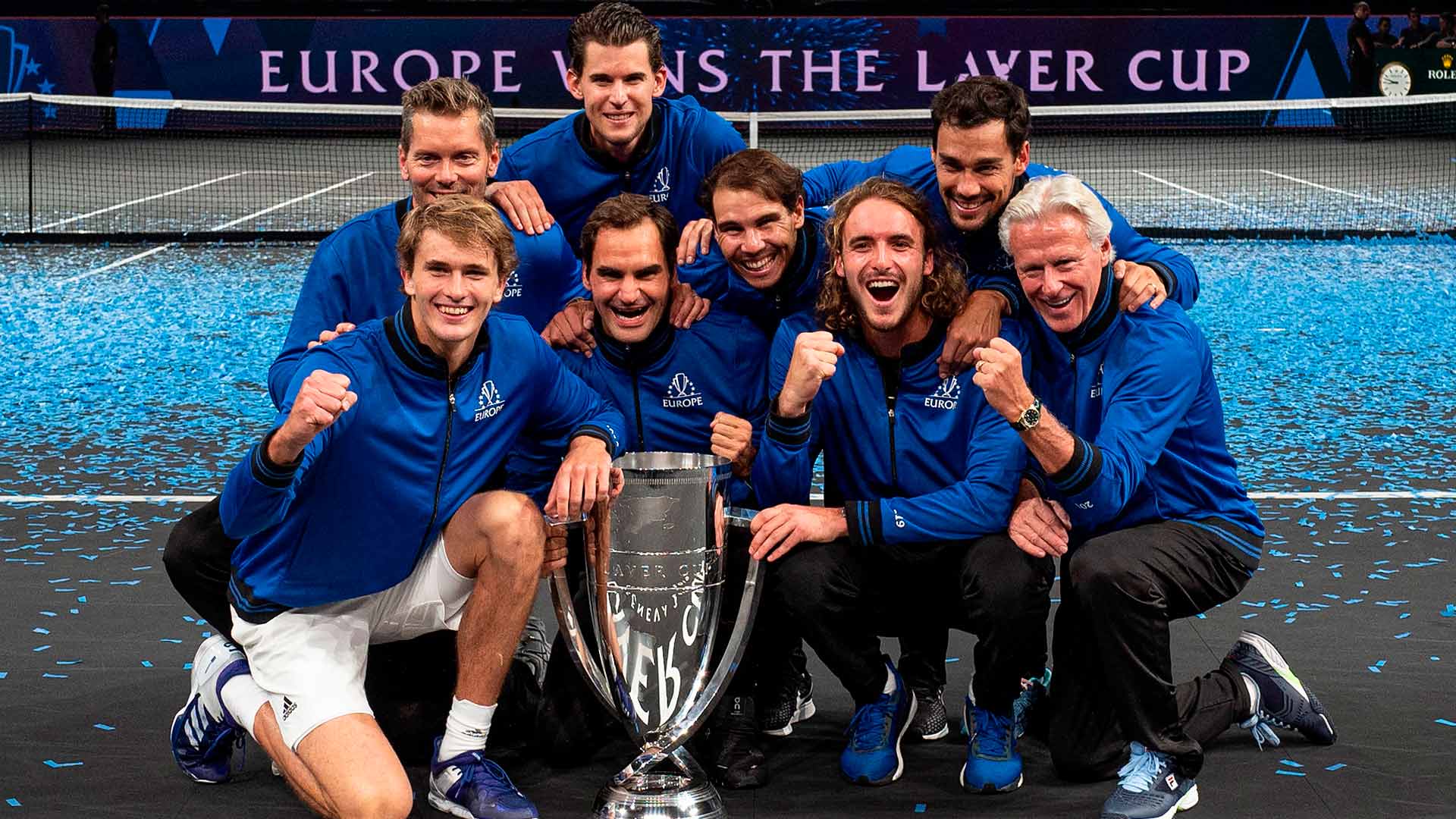 When and where will Laver Cup 2021 take place?
The event this year is scheduled to commence on September 24th. It will be a three-day tournament will the final day on the 26th of the same month. The venue that is decided is TD Garden in Boston, United States. The 2021 edition of the Laver Cup was postponed due to COVID-19.
Finally, the wait is over and we will witness some action-packed matches for 3 days. Interestingly, the fans will now be able to witness the action live in the stadiums as the local authorities and the concerning bodies have confirmed that fans are allowed to come and watch their favorite players in action.
Taking shape: #LaverCup Boston 2021. pic.twitter.com/3vHM5eZKRP

— Laver Cup (@LaverCup) September 21, 2021
Team Europe
This year, the experienced Roger Federer withdrew from the tournament due to an ongoing knee injury. However, he was the first European player to draft his name into the squad. Later, Novak Djokovic and Rafael Nadal also announced their withdrawal from the tournament. Nadal is also suffering from an injury while Novak wanted to take some time off the court as he had a very hectic schedule. This team will be captained by the experienced Borg Bjorn.
Team Europe
Captain: Björn Borg
Vice-captain: Thomas Enqvist
Player
Rank
Daniil Medvedev
2
Stefanos Tsitsipas
3
Alexander Zverev
4
Andrey Rublev
5
Matteo Berrettini
7
Casper Ruud
10
Feliciano López (Alt)
110
Leading the charge, Team Europe's @DaniilMedwed arrives in Boston with unparalleled confidence #LaverCup #RoadtoBoston https://t.co/tkWRSnj1XZ pic.twitter.com/rFeD9hsFj0

— Laver Cup (@LaverCup) September 20, 2021
Team World
Team World will be led by John McEnroe of the United States of America. This team will feature the likes of Canadians Denis Shapavalov and Felix Auger Aliassime. The well-experienced Nick Krygios will participate in this year's Laver Cup. Given below is the complete list of the players who will be representing Team World at the upcoming Laver Cup.
Team World
Captain: John McEnroe
Vice-captain: Patrick McEnroe
Player
Rank
Félix Auger-Aliassime
11
Denis Shapovalov
12
Diego Schwartzman
15
Reilly Opelka
19
John Isner
22
Nick Kyrgios
95
Jack Sock (Alt)
164
"I definitely feel like we're going to have a massive hometown advantage this time around." @NickKyrgios #LaverCup pic.twitter.com/tnbJOBiX04

— Laver Cup (@LaverCup) September 20, 2021
What are the expectations from Laver Cup?
We expect Team Europe to establish their dominance and win this year as well. With some of the top-ranked players on their side, it is hardly any doubt as to who is going to win. But nothing can be concluded so early as Team World will also try to make a comeback and would want to win the tournament.