After what Dustin Poirier did to Conor McGregor in their rematch in UFC 259, many people speculated that McGregor has lost his spark. However, Mike Tyson still is confident that Mcgregor will settle the dispute once and for all after KOing Poirier in the trilogy.
During the most recent episode of his podcast 'Hotboxin' with Mike Tyson', which also featured Dana White, he discussed this topic. The Baddest Man on the Planet believes McGregor will KO Poirier settling things between him once and for all.
Also read: How Rich is Conor McGregor After Selling His Proper 12 Irish Whiskey Bussiness
When Zab Judah asked Dana White about his best fighter in terms of generating PPV, and putting up a show, he simply took McGregor's name. Besides White, Tyson had also some positive words to say about the Irishman. Those words basically pointed towards McGregor coming out as victorious in the trilogy against Poirier. Check out what he's got to say:
"When he's [Conor McGregor] going to come in, he will knock this guy [Dustin Poirier] out."
Further praising his showmanship and selling power, Mike said:
"People come in to see the show, so you've to be a showman.
He's the king of pay-per-view when it comes to that stuff."
Also read: Dana White Claims Khabib Nurmagomedov is "Best in the World by a Long Shot"
Dustin Poirier pulled off a slick upset during his rematch against Conor McGregor
The Diamond entered the cage as an underdog for his rematch against McGregor. To everyone's surprise, his improvement as a fighter during all these years blended with his perfect strategy of using vicious calf kicks helped him in pulling off an upset victory over The Notorious.
This bout marked the Louisiana native's successful revenge of his six-year old defeat. Just after the rematch, speculations of a possible trilogy arose. This also makes sense since these two have some unfinished business. Plus, this fights makes sense, money-wise.
Also read: How to Become a UFC Fighter?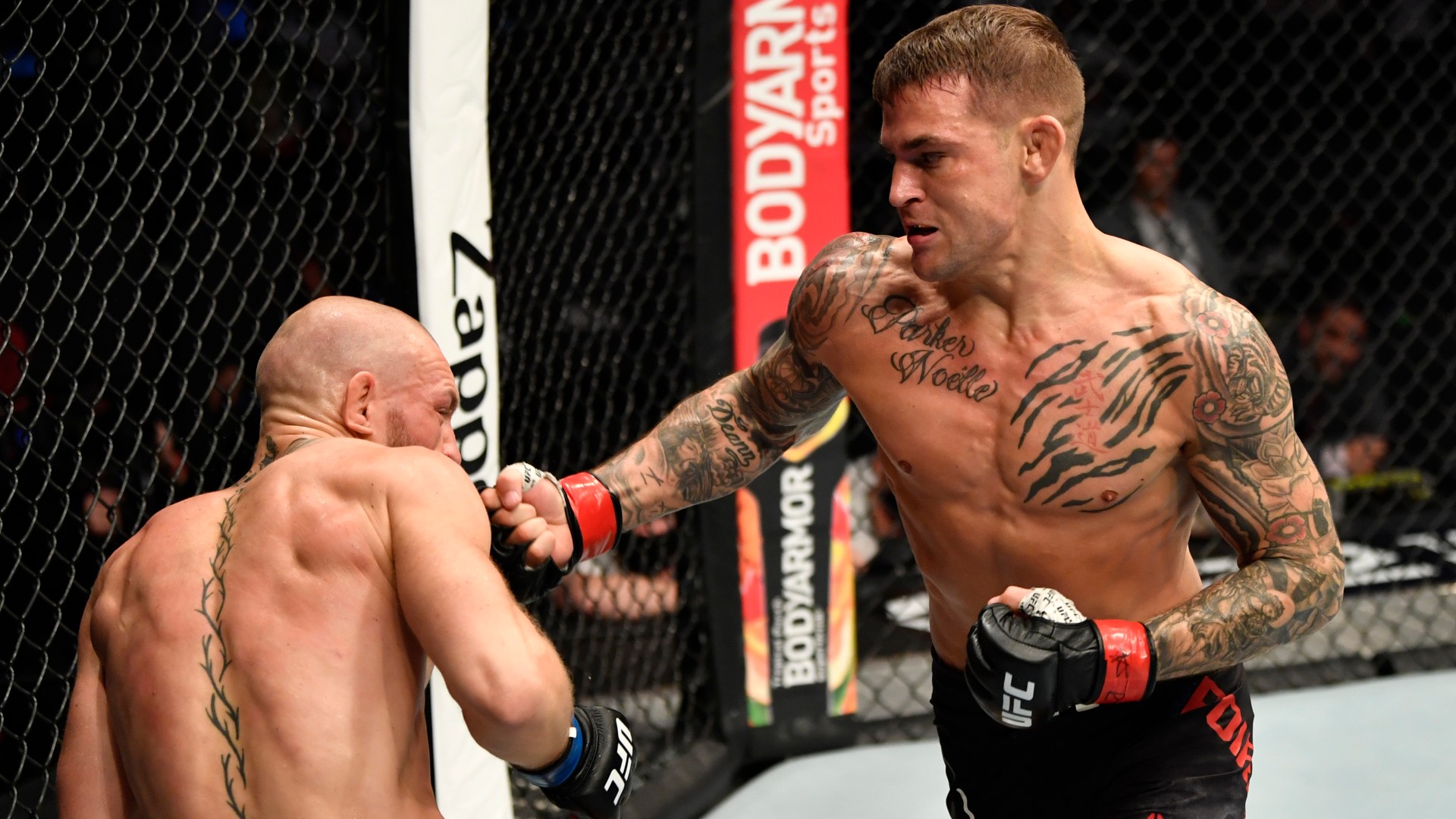 Even the UFC president has confirmed that the trilogy is bound to happen at some point in the future. Currently, Dustin is slated to fight next for the 155lb belt. As for Conor McGregor, he recently got eliminated from the P4P rankings while falling down to the sixth spot in the lightweight rankings.
It will be very interesting to see the outcome of the trilogy between Conor and Dustin. Will Mike Tyson's prediction become true? Will Conor McGregor really knock Dustin Poirier out in their trilogy? Only time will tell. Till then let's know what do you think about Tyson's prediction of the trilogy.
Also read: Brian Ortega Spotted in New Venum Apparel Ahead of UFC 260 as Reebok Deal Comes to an End