There are so many mixed martial artists in the world. Most of them are unknown to most of the world. Though this might not be the case if you are fighting for a top-tier organization like the UFC.
Even though a lot of fighters fighting under the promotion are not quite well known internationally, one can't deny the fact that it is the UFC whose elite fighters represent the game. That's why it's the dream of every professional MMA fighter to one day fight under the banner of this promotion.
Also Read: Brian Ortega Spotted in New Venum Apparel Ahead of UFC 260 as Reebok Deal Comes to an End
If you think it's tough at the bottom, it is even tougher at the top. Only a handful of fighters ever make it to the highest level where they get the recognition they have aspired for their whole lives. So the question that arises is how to get started and move ahead in you journey to become a UFC fighter?
You should have an exemplary record to become a UFC fighter
First things first, if you want to make it big you have to be good enough for it. No promotion will ever sign you if you have a professional record with losses exceeding your wins. And that's not all! You need to prove your mettle by defeating quality opposition in the cage.
Also read: Was Ali Abdelaziz an FBI Informant – Why Does Conor McGregor Call Him Terrorist
How's that going to happen? Well, you will need to train very hard for it. Of course, it is necessary to work hard, very hard. Surround yourself with great coaches and training partners who can push you instead of holding you back.
Gain some respectable professional record along with good experience to come within the company's radar.
Also Read: Khabib Nurmagomedov Can Become Coach of the Year
The best example currently would be Khabib Nurmagomedov's younger cousin Umar Nurmagomedov. He's 13-0, has gone toe-to-toe with talented fighters and has finished many of them in impressive fashion.
Get a good management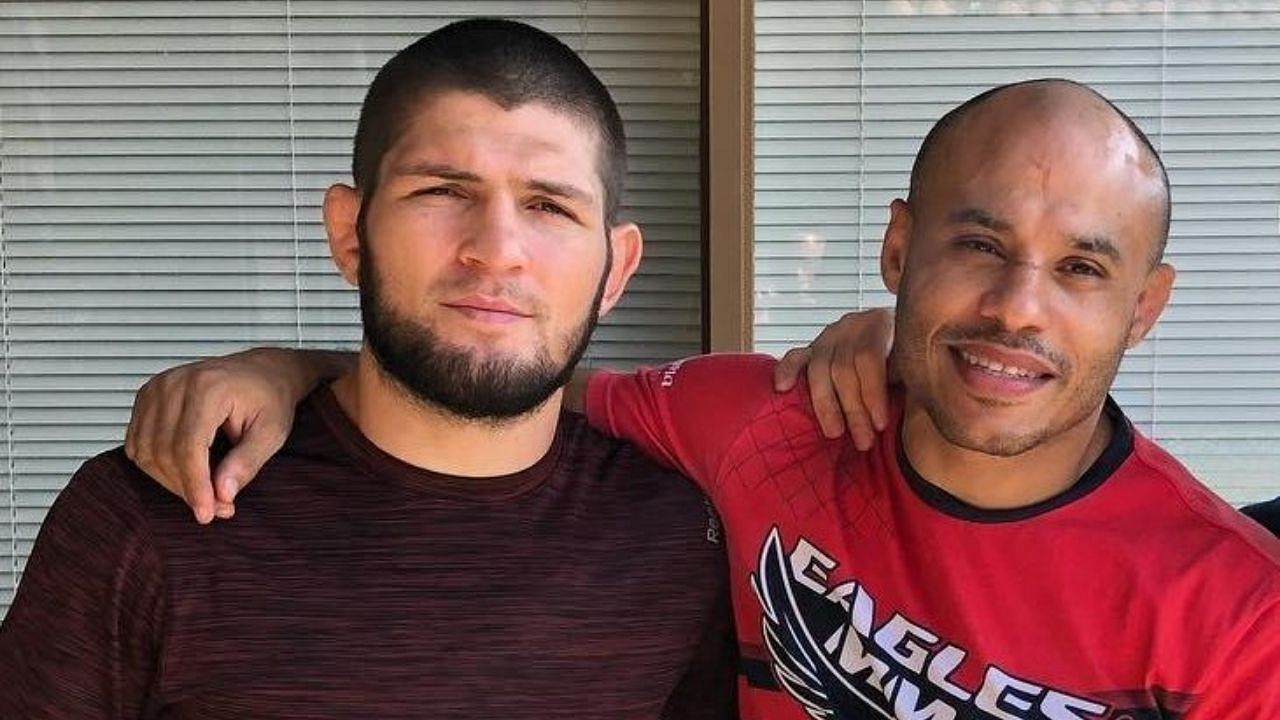 Have you ever seen Rocky? If yes, then you must have remembered the scene where Mick explains to Rocky the importance of having a good management team behind you. After all, this is not only combat sport, this is business.
And in business, it is extremely necessary to surround yourself with the right people apart from being talented and capable. So, go get good management.
Also read: Michael Bisping Says UFC Does Not Want Islam Makhachev as Lightweight Champion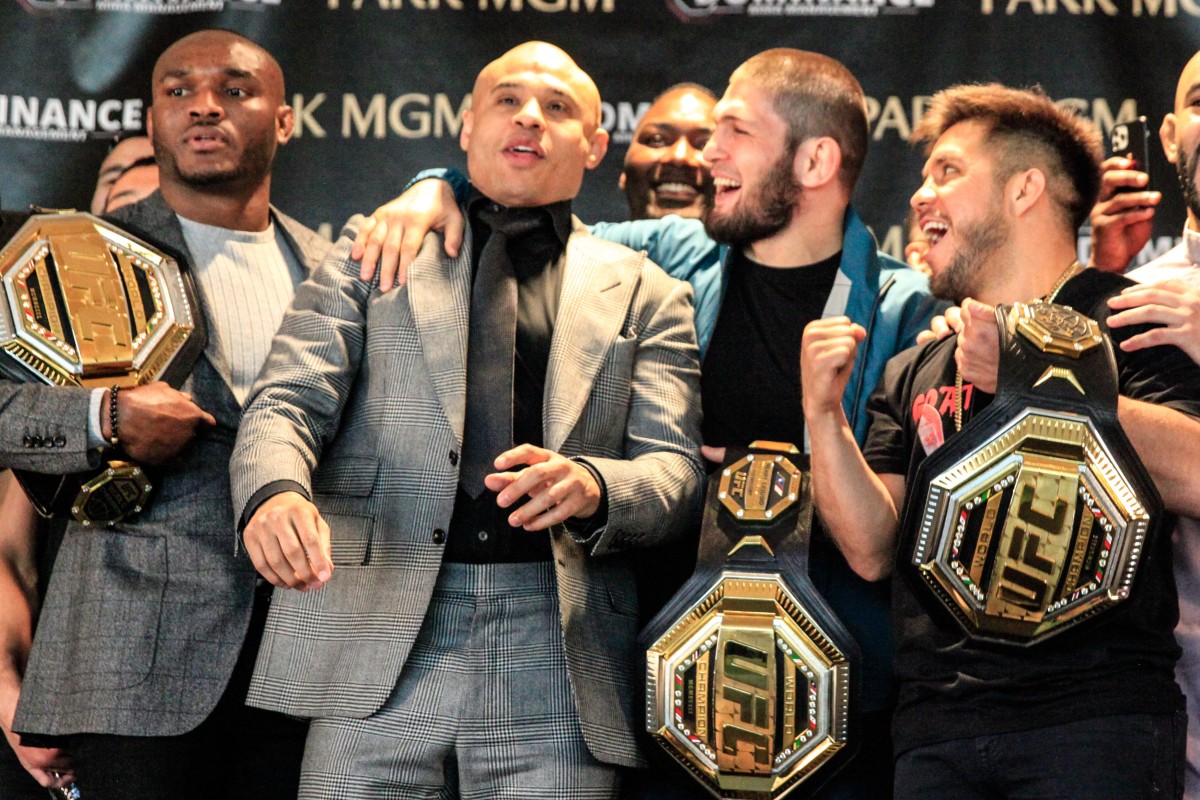 Currently, Ali Abdelaziz' Dominance MMA is ruling over the management game in combat sports. With top-notch fighters like Kelvin Gastelum, Justin Gaethje, Frankie Edgar, Kamaru Usman, etc., managed by Ali, his credentials are more than legit.
The Ultimate Fighter
It is one of the ways through which you can get in the spotlight even before getting signed by the UFC. The Ultimate Fighter is UFC's reality show.
Also Read: Gamebred – What is the Meaning of Jorge Masvidal's Nickname
The basic format of this show is that a particular number of fighters belonging to a particular weight division compete in two teams and ultimately the winner gets a 6-figure contract by the UFC.  Each team is coached by a UFC fighter. Apart from the winner, a lot of fighters succeed in leaving their mark. In such a case, even those fighters end up getting a UFC contract.
To get into the show, you need to be holding a respectable professional record. Apart from that, you have to belong to the weight class required for the show.
If you have any doubt about its effectiveness in shooting you to the radars of big promotions, just remember that this show ran successfully for 28 seasons. Plus, Dana White is planning for another season.
Most notably former middleweight champion Michael Bisping, current 170lb champ Kamaru Usman, Nate Diaz and many more are the products of The Ultimate Fighter.
Also Read: "What's Those Legs"- UFC Middleweight Kevin Holland Trolls Jon Jones Over His Skinny Legs
Dana White's Contender Series
Dana White's Contender Series is quite similar to The Ultimate Fighter. However, there's one notable difference between them. In one season of the Ultimate Fighter, fighters only belonging to one weight division compete for the UFC contract.
That's not the case with Contender Series. In Contender Series, fighters compete irrespective of their weight division. The most noteworthy entering the UFC via Dana White's Contender Series include Sean O'Malley, Carlos Ulberg, Geoff Neal, Antonina Shevchenko, Augusto Sakai and many others.
So, now you know the route to becoming a UFC fighter. Remember, the road's not gonna be easy, but at least you now know which road to walk on. So, if you are a budding mixed martial artist from anywhere in the world, now you have an idea what is the next move to make.
Also read: What Was the Reason Max Holloway Got Pulled Out from His Fight Against Khabib Nurmagomedov