"Should knees on a downed opponent be legal in MMA?" This question has been the hot topic of debate within the MMA community for years. It has again become the center of discussion after what happened in UFC 259 between Petr Yan and Aljamain Sterling.
To those who don't know, during the title bout between Petr Yan and Aljamain Sterling, Yan threw a devastating knee on Sterling's head when he was sitting on his right knee. According to the rules, a fighter whose knee is on the ground is considered a downed opponent, and throwing a knee strike on him/her is illegal.
This incident happened in the fourth round. That knee was so devastating that Aljo even failed to stand up on his feet without assistance. The aftermath? No mercy got stripped off his title by disqualification and the American exited the octagon with the belt and a look of disappointment on his face.
After all no one wants to win by disqualification. This basically shows you won by getting dominated and beat up. As a response to the question asked in the starting, we need to understand why it's been made illegal. Along with this, we also need to take a look at the pros and cons of this rule.
Also read: "Training For War" – Nate Diaz Teases Move to Middleweight
Why throwing knee strikes on a downed opponent is illegal?
The knee is considered to be one of the most deadly weapons in the human body. Even with little to no conditioning, a knee strike to the head or any vulnerable part of the body can be very dangerous.
Just imagine you've been taken down. Now, your head is well within the striking range of your opponent's legs and knees. So, if he decides to knee you head, you are in serious risk of getting knocked out.
But what's even scarier is the fact that you're also in severe danger of suffering from concussions and brain damage. The long-term effects would be extremely undesirable making this already dangerous even more unsafe. MMA is already a brutal sport. To ensure the safety of fighters, it was necessary to ban this strike.
Is this rule getting misused?
The answer is quite a complicated one. But it did seem in the fight between Sterling and Yan that Aljo was quite comfortable being on his knees in front of the standing Yan. This points to the fact that both men knew that Yan can't throw anything lethal, especially a knee, on Sterling despite them being at point-blank range.
Also read: WATCH: Petr Yan's Cornerman Asks Him to Throw an Illegal Knee Against Aljamain Sterling at UFC 259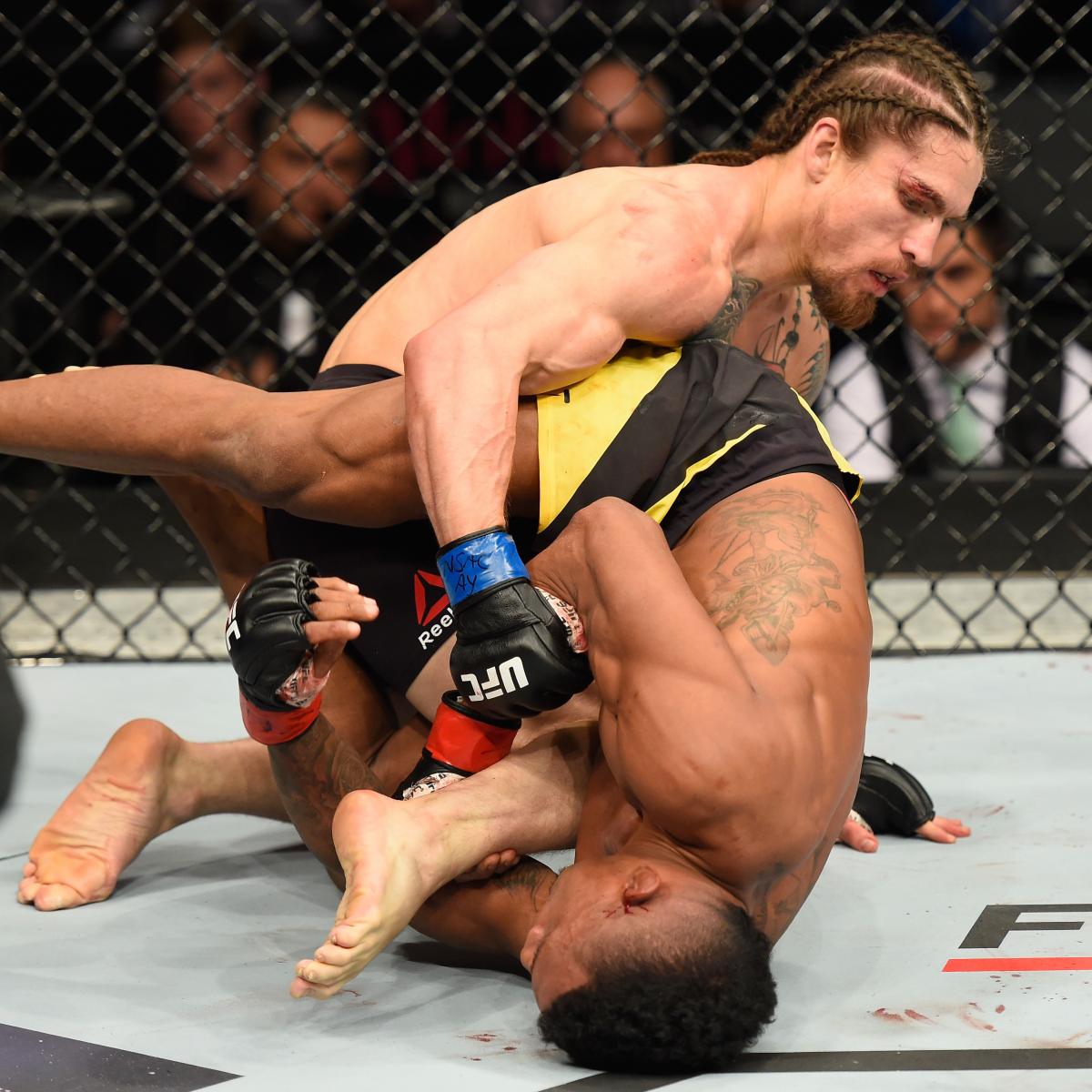 Nonetheless, Yan threw that knee which disqualified him and ultimately stripping him off the 135lb gold. But, Aljamain was clearly seen kneeling on his knees in front of Yan a couple of times. Clearly, the Russian wasn't able to do anything impactful in this position.
This even led the GOAT of the sport, Demetrious Johnson to call for the upliftment of a ban on knee strikes on downed fighters. Interestingly, ONE Championship, which Johnson is a part of, is the only promotion that allows knee strikes on downed fighters. Check out his tweet below.
Heres the thing you cant stall the fight by sitting on your knees. Knees to a grounded opponent should be allowed!

— Demetrious Johnson (@MightyMouse) March 7, 2021
So what should be done in the case of Petr Yan vs Aljamain Sterling
The reason for which this type of knee strikes is quite legit and important. So, there's no way the ban can be lifted risking fighters' well-being and just for the sake of the entertainment of fans. The best way to tackle this situation will be to train referees to actively look out for such situations where a fighter might be using the rule to his advantage to stall the fight.
Also read: Aljamain Sterling Should Not Be the UFC Bantamweight Champion
We all know that the referee separates the fighters due to lack of action in the clinch or during grappling. The same can be done for these situations as well. If a fighter seems to stall the fight by these tactics, the referee should intervene to break the deadlock. This is the best way this situation can be handled without risking the well-being of the cage-fighters.
Also read: WATCH: Israel Adesanya's Teammate Carlos Ulberg Gets Brutally Knocked Out at UFC 259