After conquering the boxing world, the best female P4P boxer Claressa Shields is ready to conquer the MMA world. At such a young age, she has already held championship belts in 3 weight classes. With a perfect record of 10 wins in boxing, she now has her eyes set towards MMA.
As a first step towards her new career, she has signed a multiyear deal with PFL. While she is training hard to make a mark in her highly anticipated debut, she took out time for an interview to discuss how her training sessions are going. While she seems confident ahead of her MMA debut, she is also put all of her efforts in training too.
Also read: "I Hear as a Person, He's Such a Really Nice Guy" – Stephen Thompson Comments on Colby Covington
She is currently training at Jackson Wink Academy under head trainers Greg Jackson and Mike Winkeljohn. She also shed some light on her relationship with her new training partner, Holly Holm. Check out what she's got to say regarding her new training partner Holly Holm:
"Holly has been super supportive, I mean, inside the gym, outside the gym. We have Sunday dinners together. When I'm there like, you know, we can hang out a little bit and it's been like she's super cool, super down to earth. Super cool, I love it."
Also read: Tony Ferguson Takes Tutelage Under Legendary Boxing Coach
Talking about her coaches' and partners' comments on her work ethic, she said:
"They're not just telling me that [her becoming a world champion] because I'm a great boxer. But they are saying that off of my work ethic. I think after the first week after training at Jackson Wink gym, coach Wink, coach Jackson, freaking Johnny Bones, everybody was just like, 'yo, Claressa, like, you're a workaholic, you're special and you're gonna have a great future in MMA. You just keep training as hard as you train.'"
Also read: Khabib Nurmagomedov Repeats Justin Gaethje's Comments on El Cucuy-"I Swear, I've Never Considered Him an Elite Lightweight"
Claressa Shields is one of the greatest female boxers the world has ever witnessed
As the saying goes "men lie, women lie, but numbers don't", Shields' record speaks for herself. With 10 victories under her belt and no loss, she holds numerous belts in 3 weight classes. This much she has achieved within such a young age of 25. She is also an Olympic gold medalist in the middleweight division.
But even a #1 P4P spot in boxing hasn't managed to kill her hunger to add up to her legacy. And that's why she has decided to make a move to MMA. With the work ethic and dedication she is training for her upcoming debut, it is only a matter of time we see her name adding to the list of legendary female mixed martial artists.
Also read: Deiveson Figueiredo vs Brandon Moreno Rematch Set for UFC 263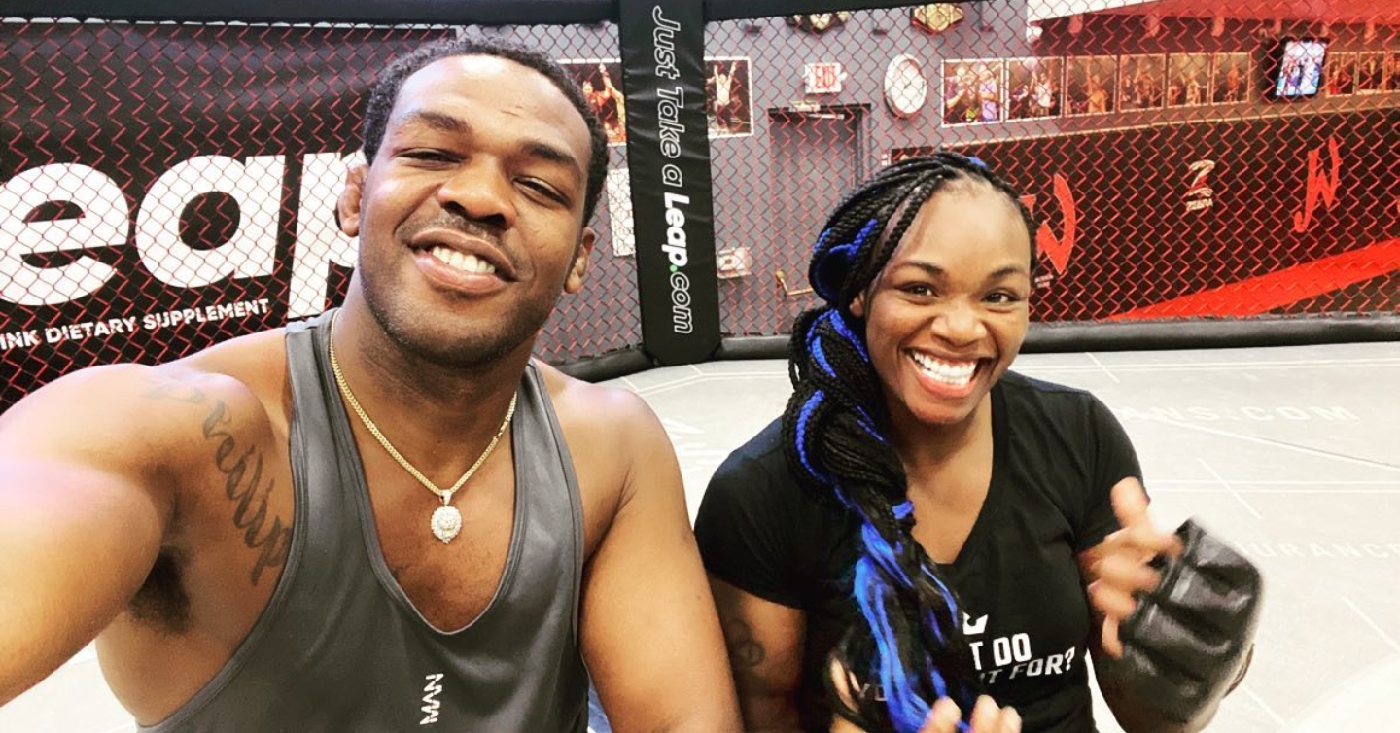 Currently, she is scheduled to defend her WBC and WBO light middleweight belts against Marie-Eve Dicaire on 5th March, 2021. If she manages to defeat Dicaire, not only she will retain her belts, but she will also win the IBF, vacant WBA (Super) and The Ring female light middleweight titles.
Let's see how this new journey goes for Claressa Shields.