Dustin Poirier recently sat down with Joe Rogan on his podcast where he talked about his rematch against Conor McGregor. One thing that caught everyone's attention during the build-up was The Notorious' lack of trash talk. Even, Poirier and Rogan were very surprised.
But as surprising as it may seem, The Diamond seemed to be very relieved from the lack of trash talk during his already hectic schedule during the fight. But, at the same Joe also asserted that being respectful didn't seem to work for McGregor. According to him, he should've rather been talking trash during the build-up.
Also read: Jon Jones Looks Huge in Latest Sparring Video as He Prepares for His UFC Heavyweight Debut
Check out there conservation on McGregor being very respectful during the build-up:
"So, it's [being respectful] not good for him. It's really better for him to be an asshole.", Rogan commented.
Even Poirier couldn't seem to agree more as he laughingly repeats Rogan's words, "Be an asshole".
Also read: "I Hear as a Person, He's Such a Really Nice Guy" – Stephen Thompson Comments on Colby Covington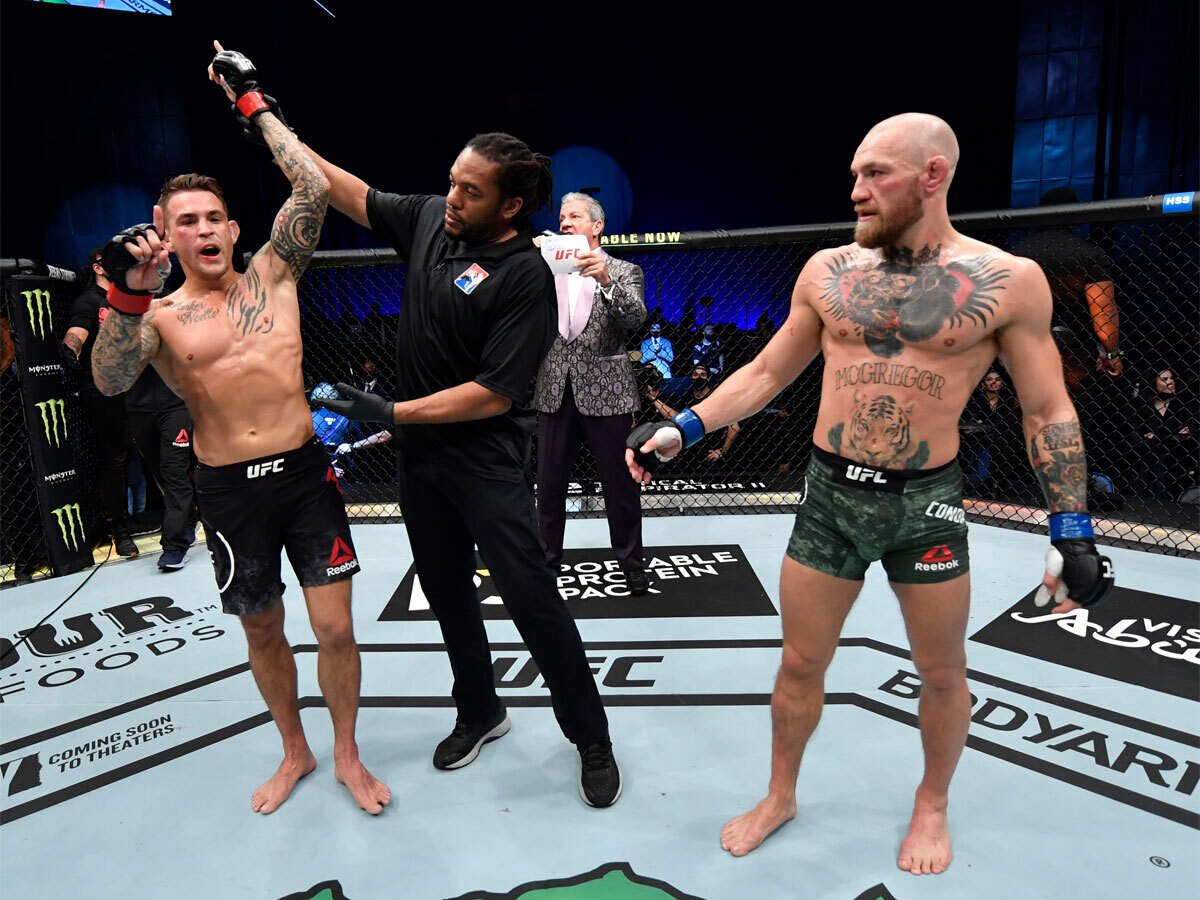 They also reminisced about the crazy things McGregor has done in the past during the build-up of his fights. Most notable of them being throwing chair on the bus Khabib was in during UFC 223 where several fighter faced minor injuries. And the time he got inside the head of Jose Also.
Dustin Poirier finally got the revenge he was looking for in UFC 257
The first time Poirier met the Irish was in 2014 when he suffered a TKO loss at the hands of McGregor. This time in 2021, both men again met with the Louisiana native getting away with a spectacular revenge over his opponent. This victory has shot Dustin up in the talks for being one half of the 155lb title fight after Khabib vacates the belt.
Also read: Max Holloway Rubbishes P4P List- Takes a Subtle Dig at Khabib Nurmagomedov
It will be pretty interesting to see what the future holds for Conor McGregor. A trilogy fight with Poirier makes the most sense financially. It will also help in settling the dispute over who is better between McGregor and Poirier.
Let's know in the comments section below what are your thoughts on Conor McGregor's respectful approach during the build-up of Poirier rematch. Was it the reason for his loss?
Also read: Stephen Thompson Confident He Can Beat Kamaru Usman For the UFC Welterweight Champioship