The UFC boss Dana White recently sat with BT Sport for an interview. From Dustin Poirier KOing Conor McGregor to Stipe Miocic defending his title again from Francis Ngannou, this year has been quite eventful so far. Earlier Poirier had stated that he was ready for the trilogy and all he was waiting was for the right deal to come up.
Also read: Mike Tyson is Confident That Conor McGregor Will Knock Dustin Poirier Out in the Trilogy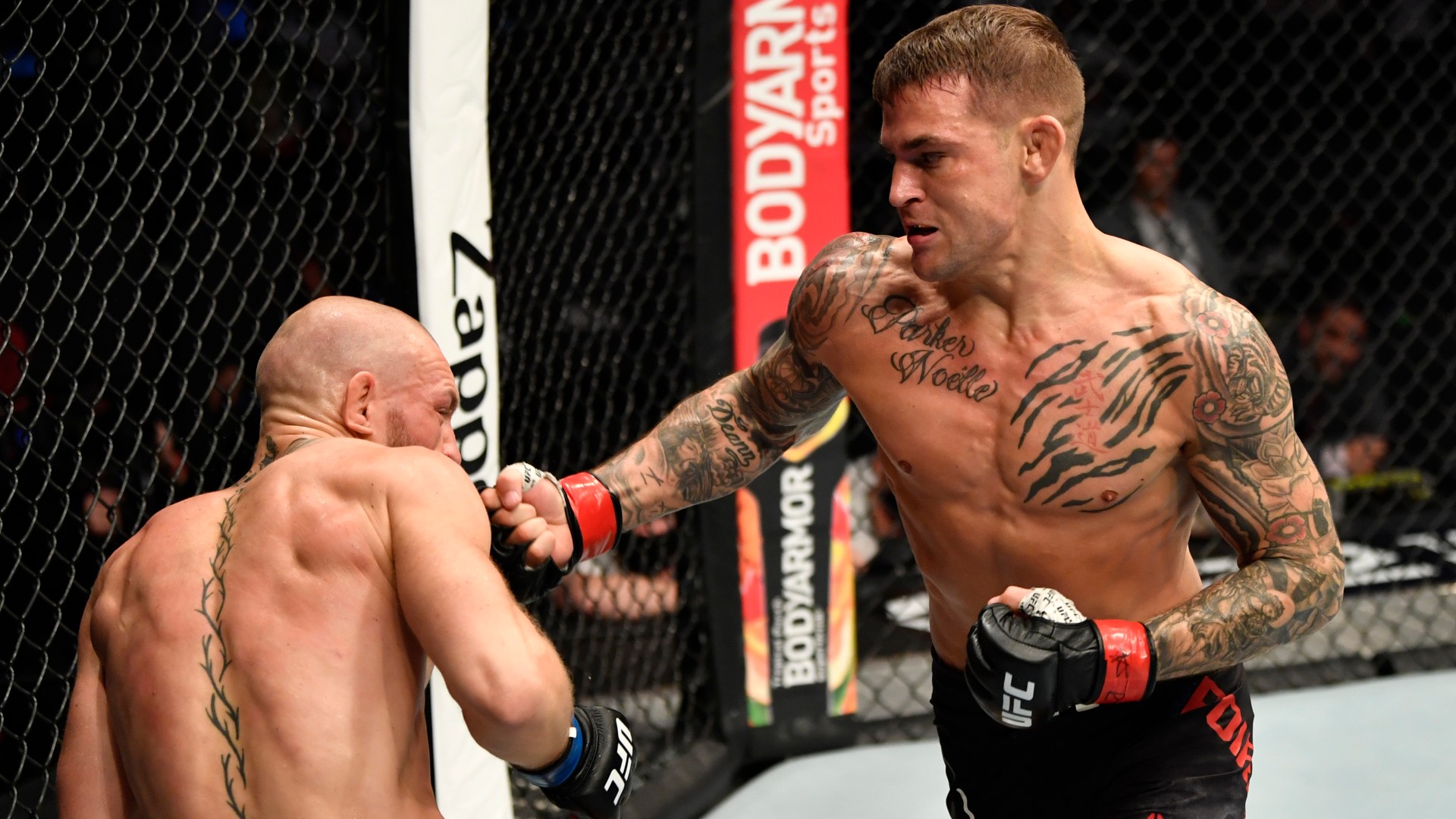 When asked about the same, Dana White simply stated that The Diamond already had a deal. Let's see what the UFC prez has to say:
"He has a deal. Poirier has a deal. He did his deal before the Conor fight. The deal was done with what if Poirier wins and what if Conor wins. So he's got a deal."
Also read: How Rich is Conor McGregor After Selling His Proper 12 Irish Whiskey Bussiness
This statement by White points towards the possibility that Poirier's contract for both of the fights is going to be the same.
Dustin Poirier finally got to avenge his loss to Conor McGregor in UFC 257
Though Diamond entered the octagon as an underdog against McGregor, he managed to secure a huge win. All thanks to his great game-plan of employing vicious calf to disable The Notorious. On the other hand, McGregor seemed to do little about checking those kicks due to his stance which didn't allow him to make essential adjustments.
Also read: Dana White Claims Khabib Nurmagomedov is "Best in the World by a Long Shot"
As they advanced to the second round, Conor's calf was badly battered. This made things only worse because when Poirier found him vulnerable, he launched a flurry of punches on McGregor eventually knocking him out. This bout was McGregor's first KO/TKO loss in his career.
Since, the outcome of the fight came out this way, it's has become necessary to have a trilogy. For the UFC, it also serves as a great opportunity to make tons of profits because this is the fight that currently makes most sense right now, financially. Moreover, both fighters are more than willing to take up the trilogy to see who's better.
Also read: How to Become a UFC Fighter?
Though UFC might be planning to organize the trilogy in huge attendance of fans, Poirier wants to fight as soon as during this summer. The preferences of the timings might clash. Nonetheless, the fight's gonna be huge irrespective of when it happens or if it happens behind the closed doors or with the fans' presence.
Also read: Was Ali Abdelaziz an FBI Informant – Why Does Conor McGregor Call Him Terrorist