Naomi Osaka who is a four-time Grand Slam champion is the world's highest-paid female athlete, according to a list published by business magazine Forbes on Thursday. She has also helped raise awareness of mental health issues in sports.
The Japanese tennis superstar raked in $57.3 million in prize money and endorsements over the last year.
Also Read:- Behind The Scenes Footage Of The Novak Djokovic Vaccine Controversy To Be Featured In Netflix Docu-Series
Fellow tennis players Serena Williams and her older sister Venus are next on the list. They got paid $45.9 million and $11.3 million respectively.
American gymnast Simone Biles earned $10.1 million and Spanish tennis player Garbine Muguruza earned $8.8 million and completed out the top five.
Naomi Osaka Leading The List By Forbes
Naomi Osaka has commercial deals with the likes of Tag Heuer and Louis Vuitton.
The luxury brands are there for her in addition to partnerships with Nike, Beats by Dre and MasterCard, among others.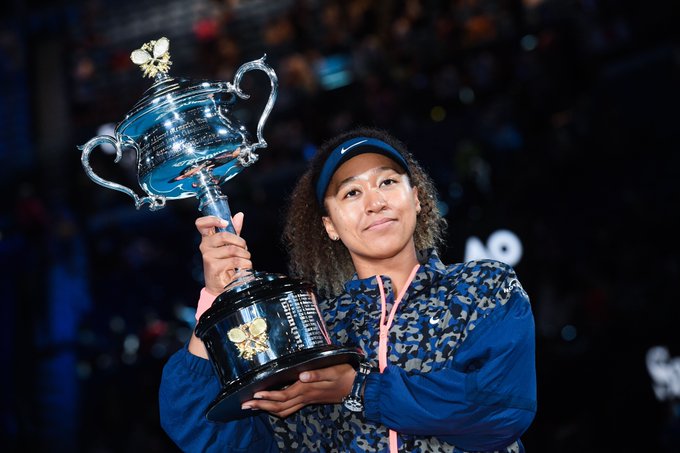 All of the money nearly came from an endorsement portfolio. She had added more than 10 brand partners over the last one and a half years.
Naomi also owns equity stakes in BodyArmor and Hyperice. She also made financial investments in various places.
Osaka also became an investor of professional women's soccer team, North Carolina Courage.
The list by Forbes was published after a year in which Osaka withdrew from the French Open and Wimbledon after revealing she had been suffering with depression and anxiety.
Naomi Osaka did that to focus on her mental health amid a public row over mandatory press conferences at the Grand Slam. She withdrew saying that they took too great a toll on her mental wellbeing.
Other Female Athletes In The Forbes List
The list contains several notable names from the sports world. 23-time Grand Slam title winner Serena Williams is ranked 2nd on the list with $46 million. Whilst her sister and seven-time Slam Victoria Venus Williams earned $11.3 million to put her in the 3rd position.
There is the current world no.1 Ashleigh Barty is ranked 8th with her $7 million and Spanish world no.3 Garbine Muguruza is at 5th with $8 million.
None other women's tennis player earned more from their on-court performances than Barty.
Although all the tennis player on the list made considerably more through their off-court earnings.
According to Forbes, whilst tennis players formed half of the list, with five of the top ten being from the tennis world and four coming within the top five, this marked the lowest amount of tennis players on the list in over a decade.