NBA Finals Matchup: Milwaukee Bucks vs Phoenix Suns
Date: 11th July 2021
Time: 8:00 PM (ET)
The Phoenix Suns won Game 2 and took full advantage of their games at home. They are now up 2-0 against the Milwaukee Bucks and are looking to finish off this series before they come back home. A sweep is not that far off from being a reality. Giannis Antetokounmpo is trying is best to keep this team afloat but Jrue Holiday and Khris Middleton's inconsistencies will continue to be the Achilles Heel to the Milwaukee Bucks success.
Also Read: What Went Wrong for the Milwaukee Bucks in Game 2 of the NBA Finals?
Phoenix Suns vs Milwaukee Bucks NBA Finals Game 3 Prediction
Giannis for three!! pic.twitter.com/6LY5gFy3EV

— Milwaukee Bucks (@Bucks) July 9, 2021
Milwaukee Bucks lost to the Phoenix Suns by 10 points even though they lead by 9 at one point in the game. They scored just 16 points in the 2nd quarter and were massively outscored. All their percentages were extremely low in comparison to the Suns. The only thing they had going for them were points in the paint. But that was taken away as they let the Suns score 20 made 3 pointers against them. There is no grit, no heart and it looks like the Milwaukee Bucks have just rolled over and accepted their fate. Jrue Holiday and Khris Middleton really need to do better or else they will live to regret it.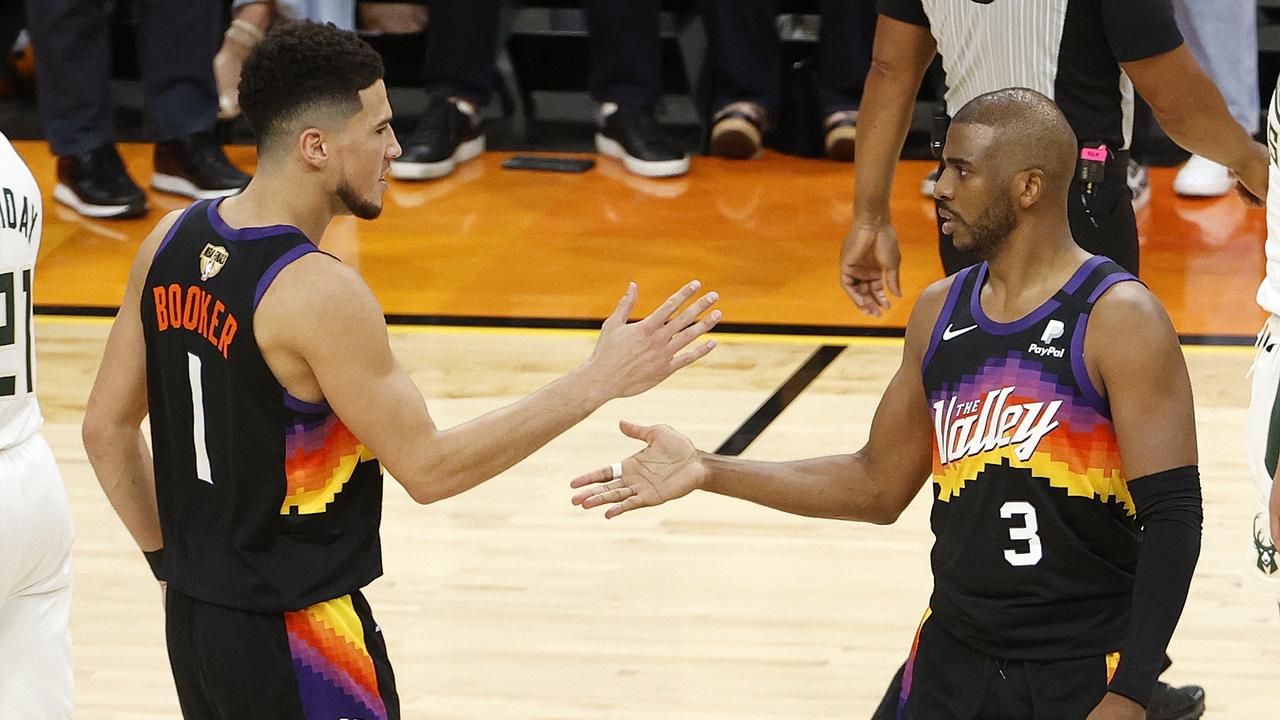 The Phoenix Suns are living their best life. Even though Deandre Ayton wasn't as good as he usually is but was playing without a back up. Every game that Jae Crowder scores more than 10 points in the game, the Phoenix Suns have won in the playoffs and the streak continues. Mikal Bridges had a huge scoring outburst and Paul and Booker were their usual selves. This Phoenix team is scary and I can see them going for the sweep. It would make it a non pleasurable viewing experience as a Basketball fan but a true showcase of the domination of the Suns.
I predict the Phoenix Suns to put the Milwaukee Bucks in a 0-3 deficit and breaking the hearts of Bucks fans by winning Game 3.
Phoenix Suns
Dario Saric (Out) Torn ACL
Torrey Craig (Day-to-day)
Milwaukee Bucks
Donte DiVincenzo (Out) Foot
How to Watch the Suns vs the Bucks?
You can watch the NBA Finals on TV on ABC at 8:00 PM ET on 11th July. You can also watch the Game Globally on NBA League Pass.
Also Read: Underdogs of The NBA Finals Game 2: Pat Connaughton and Mikal Bridges of the Milwaukee Bucks and Phoenix Suns