Injury after injury has plagued the NBA Playoffs. Not just some small injuries but big ones to big stars. And that too in the most important time on their seasons and probably careers. This Atlanta Hawks vs Milwaukee Bucks series especially are just 4 games in and have lost the 2 biggest superstars. Trae Young and Giannis Antetokounmpo.
Injuries to stars this playoffs:

James Harden
Kyrie Irving
Anthony Davis
Kawhi Leonard
Joel Embiid
Chris Paul
Donovan Mitchell
Mike Conley
Jaylen Brown
Jamal Murray
Trae Young

Man… pic.twitter.com/Euw7iV2bTf

— StatMuse (@statmuse) June 30, 2021
In 2 back to back games, 3 and 4, Trae Young and Giannis went down respectively. They are both extremely important to their teams. However, Atlanta came out without their star but with aggression. They completely dominated the Bucks even before Giannis was injured. The Atlanta Hawks team have a lot of heart and you can see it from the way they play.
But will Trae Young and his young stars be able to play tonight with injury concerns?
Also Read: NBA Playoffs: Celebrities React to Giannis Antetokounmpo Injury in Game 4
Which of Atlanta Hawks Players Are Going to Play Game 5?
According to the Injury Report, the Atlanta Hawks have listed 3 extremely important players. The first of those is Clint Capela.
An @emoryhealthcare injury report for tomorrow's game at Milwaukee:

Bogdan Bogdanovic (right knee soreness): Probable
Clint Capela (right eye inflammation): Questionable
Trae Young (right foot bone bruise): Questionable

Brandon Goodwin: Out
De'Andre Hunter: Out pic.twitter.com/IS5NCOz39g

— Atlanta Hawks (@ATLHawks) June 30, 2021
Clint Capela has been listed as questionable due to an inflammation in his right eye. In the 4th quarter of Game 4 he was elbowed in that right eye. He was examined by the team ophthalmologist and him playing is still up in the air. Capela scored 15 in the Game 4 win and missed just one of his 7 attempted shots. Clint led the league in rebounds this year and has fit really well with this Hawks team. They really wish he will be healthy enough in that crucial game 5.
Bogdan Bogdanovic is listed as probable for Game 5 with Knee Soreness. That was something that he suffered in Game 4 too. However, in Game 4 he was really important in the dominating win. Bogdanovic scored 20 points and made 6 really important 3's. He did play Game 4 through the injury and its very possible that he will play in Game 5 too.
Is Trae Young Playing in Game 5?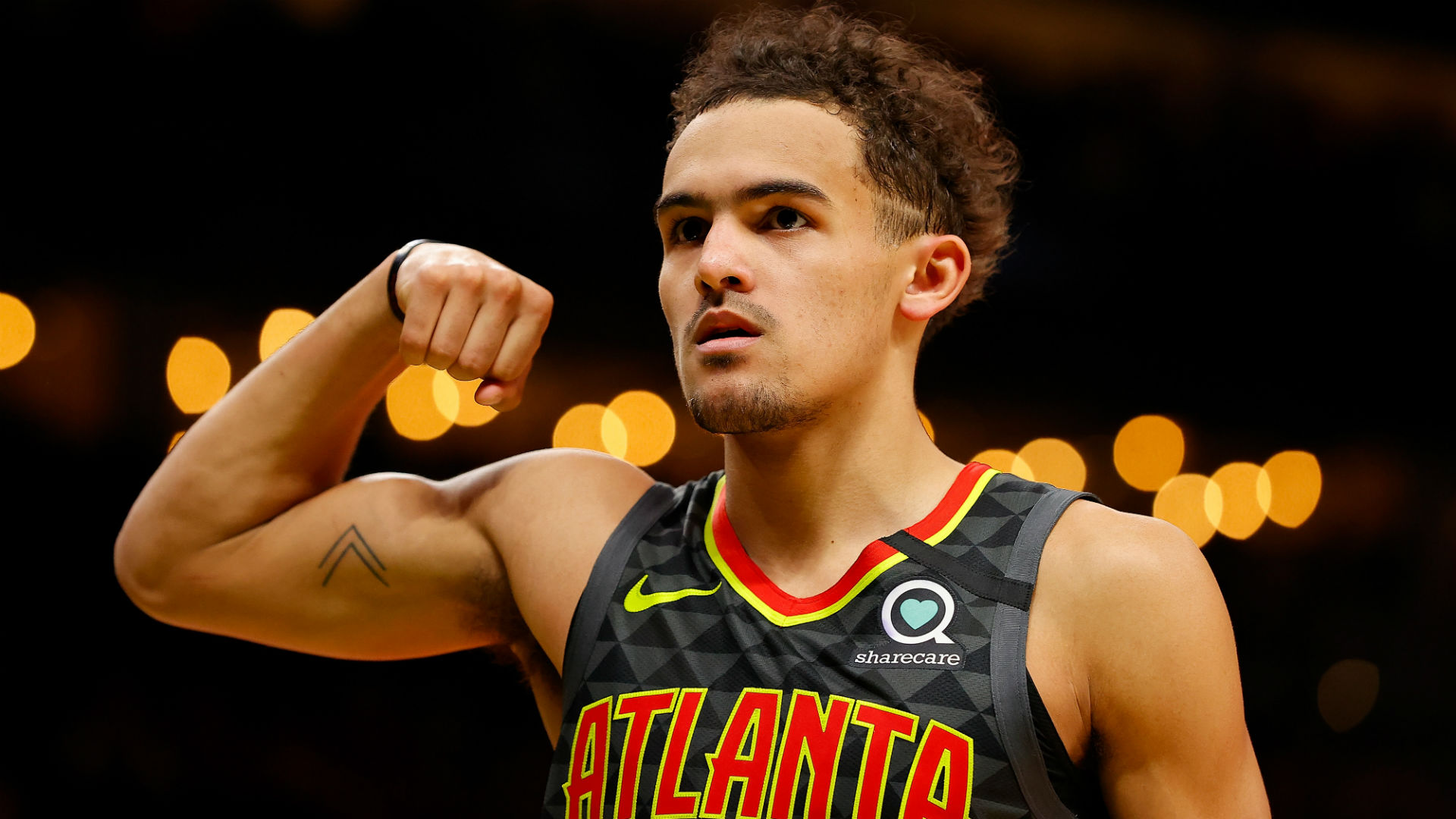 Trae Young is the real question mark for this Game though and will be a game time decision . He missed game 4 with a bone bruise. Even though the Hawks won without Trae Young, his inclusion is really important for a title run. Trae in just his playoff appearance has averaged 30 points and 10 assists whilst making the Conference Finals. If he comes back and leads this Hawks team to the NBA Finals in his first playoffs it would really do wonders for his legacy.
Trae Young heads to the locker room with an apparent ankle injury

Prayers up 🙏 pic.twitter.com/KqbwUuUHMr

— Bleacher Report (@BleacherReport) June 28, 2021
But with Giannis going to be out, the Hawks might let Trae Young rest as much as he needs so that he can come back healthy. On the other hand if Trae is relatively healthy, they can bring him in to finish off the Bucks with Giannis out. What will the Hawks do though? Guess we will have to find out.
Also Read: Trae Young Proved He is More Capable Than Luka Doncic this Postseason