NBA Matchup: Milwaukee Bucks vs Atlanta Hawks
Date: 27th June 2021
Time: 8:30 PM ET
The Milwaukee Bucks are back to being the favorites after they absolutely demolished the Atlanta Hawks in Game 2. The Hawks started off the Eastern Conference Finals hot and stole a win but in Game 2 they were humbled. Even though everyone thought Milwaukee would fumble the game they lead the Game by 41 points.
The Series is now tied 1-1 going into Atlanta for Game 3.
Also Read: When Was the Last Time the Milwaukee Bucks Made the NBA Finals?
The Atlanta Hawks vs Milwaukee Bucks Game 3 Prediction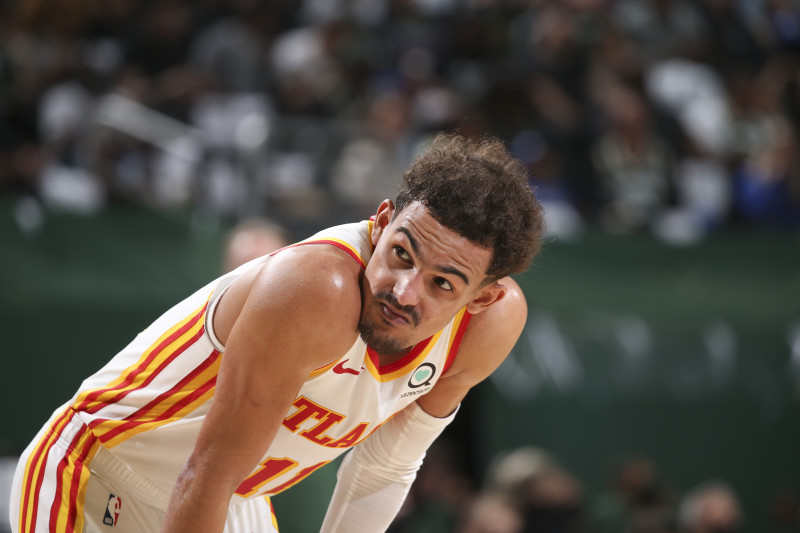 No one knows how the Atlanta Hawks won Game 1. They caught the Milwaukee Bucks sleeping and at least grabbed one game. Trae Young was the highest scorer for the Hawks unsurprisingly. However, he scored just 15 points on awful efficiency with 9 turnovers. There was so much garbage time that everyone on the roster got minutes. They could not guard the paint and were outscored by 32 points in there. The Hawks also had fewer rebounds and assists. In a nutshell, they just got massively outplayed. This what was expected from the Hawks and it looks like the Bucks will continue dominating.
View this post on Instagram

The Milwaukee Bucks showcased their true defensive prowess against the Hawks. In that 2nd quarter, Milwaukee scored 43 points to Atlanta's 17. Once they got the lead, they went for the kill and did not give the Hawks any chance. Brook Lopez was really effective regardless of everyone saying he should be benched the whole series. Pat Connaughton made important 3's and Khris contributed in the other things. Giannis and Jrue dominated as they were expected to. Trae can't guard Jrue and Giannis is unguardable in general. That's why I don't see them dropping another game.
I predict Milwaukee to continue dominating and win Game 3 convincingly even though the game will be in Atlanta. They will make everyone forget the memory of that Game 1 loss.
Atlanta Hawks
Bogdan Bogdanovic (Day-to-day) Knee
De'Andre Hunter (Out) Knee
Brandon Goodwin (Out) Minor Respiratory Condition
Milwaukee Bucks
Donte DiVincenzo (Out) Foot
An @emoryhealthcare injury report for tomorrow's game:

Bogdan Bogdanovic (right knee soreness): Questionable
Brandon Goodwin (minor respiratory condition): Out
De'Andre Hunter (right meniscus surgery): Out pic.twitter.com/90QO3P90Pe

— Atlanta Hawks (@ATLHawks) June 26, 2021
How to Watch the Bucks vs Hawks?
You can watch the Game on TV on TNT and livestream on TNT at 8:30 PM ET. You can also watch the game globally on NBA League Pass.
Also Read: Team USA Is Locked And Loaded: Here Is A Look At The 12-Man Roster