NBA Playoffs: What Went Wrong with the Miami Heat?
After returning from the NBA bubble in Orlando, the Miami Heat were the scariest team in the East. Except for the Brooklyn Nets, who were an unpredictable commodity, no one in the East could even compete. They steamrolled their way into the NBA Finals. And not even a year on since that day, the Miami Heat got swept in the first round. Talk about a fall from grace.
What is Miami Heat's Pedigree?
The Miami Heat franchise is relatively young. They played their first NBA season in 1988. That's only 33 years ago. In those 33 years they've made the playoffs 22 times and Won 3 of them. That's a lot of success for team that hasn't been around long. They have had all time greats wear that Heat jersey so people's expectations for Miami will always be high. They made the playoffs with a team led by Goran Dragic and Dion Waiters and even managed to win a game. That's exactly how influential that Miami Culture is for its players.
Also Read: Top-5 coaches to replace Brad Stevens at the Boston Celtics
What was Miami's storyline coming into the 2020-21 season?
The Miami Heat absolutely embarrassed the Eastern conference after trampling their opponents. They swept the Pacers, beat MVP Giannis's Bucks in 5 and beat the Celtics in 6. They lost lesser games on the road to the final than they did in the final itself. Bam Adebayo made a significant jump and made his first ever all-star game. Tyler Herro, in his rookie season, averaged 16 points per game in the playoffs.
And Jimmy Butler went from All-star to Superstar level. Even though they lost they showed promise and high potential. They would have place for one more max player this off season so this season all they needed to do was show they did not have a fluke of a season. That would help attract stars help elevate this team to serious contenders.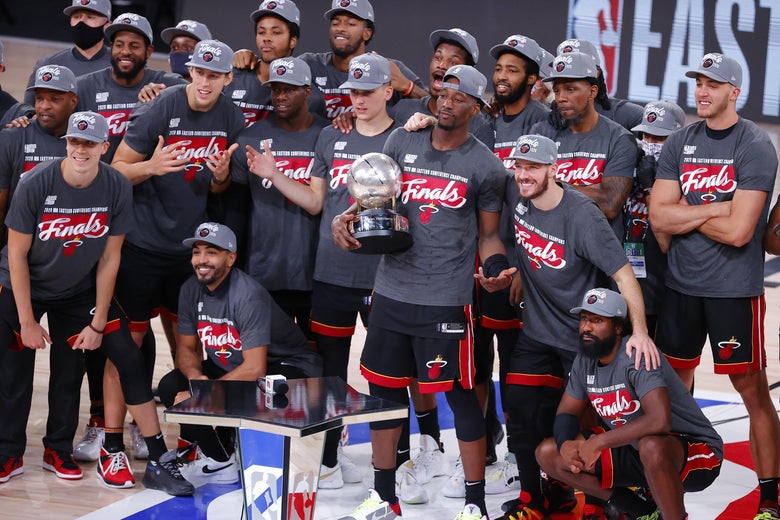 What went wrong for the Miami Heat?
Any team that overachieved like Miami did last season would have either people thinking its a fluke or have ridiculously high expectations. The Heat did not get a long off season break like other teams. The 2020-21 season started a couple months after the NBA Finals. Not enough rest for Miami or even the Lakers for that matter, was a major reason for why they were so bad in this post season. In the playoffs, against one of the best defensive teams, the Miami heat couldn't score points. The Bucks clamped the Heat so hard that even when the Bucks would struggle offensively they would win by 30. Giannis was out to take revenge for last season and he showed no mercy. Jrue Holiday who the Bucks acquired to keep Giannis happy, showed the importance of guard who is offensively and defensively sound.
"Jimmy G Buckets, the G stands for gets." Yeah, no he did not get any buckets. Jimmy Averaged 14 points a game on only 30% shooting. He did get 7 assists and 7 rebounds but he also shot just 26% from 3. Tyler Herro got worse rather than better. He averaged just 9 points on 31% from the field. It was just bad to watch. The Heat and the Knicks had a very similar postseason with struggling stars and bad shooting.
In a nutshell, what went wrong for Miami? Their high expectations got in their heads and caused them to perform worse. Taking bad shots and missing them was the type of game Miami put on display.
Where do the Miami Heat go from here?
They firstly need to enjoy their time off. Rest, re-energize and come back stronger. They have some money to work with in the offseason but they will most likely use it to resign some key players. With the remaining money they could get a good player on a Mid-level exception and add more scoring to their team. Its offense where they need help so getting guaranteed scorers should be their target.
Also Read: NBA Trade: Here Are Some Possible Trade Options for Jimmy Butler