The stage is finally set for the ATP Finals. The tournament will commence from the 14th of November and will see its final day on the 21st. The tournament will see some of the top players in action to win the title. Daniil Medvedev, Novak Djokovic, Stefanos Tsitsipas will all fight for the ultimate glory. The first match of this year's ATP Finals will be played between Daniil Medvedev and Hubert Hurkacz.
A mouth-watering match everyone is eagerly waiting for. We take a look at the previous meetings between the two players and try to find out which player has a better chance of progressing further into the tournament. Hee's everything that you need to know about the first match between the two giants that will take place at the center court.
Also read: Andy Murray Stunned as Tommy Paul Wins the Encounter and Progresses Further in Stockholm Open 2021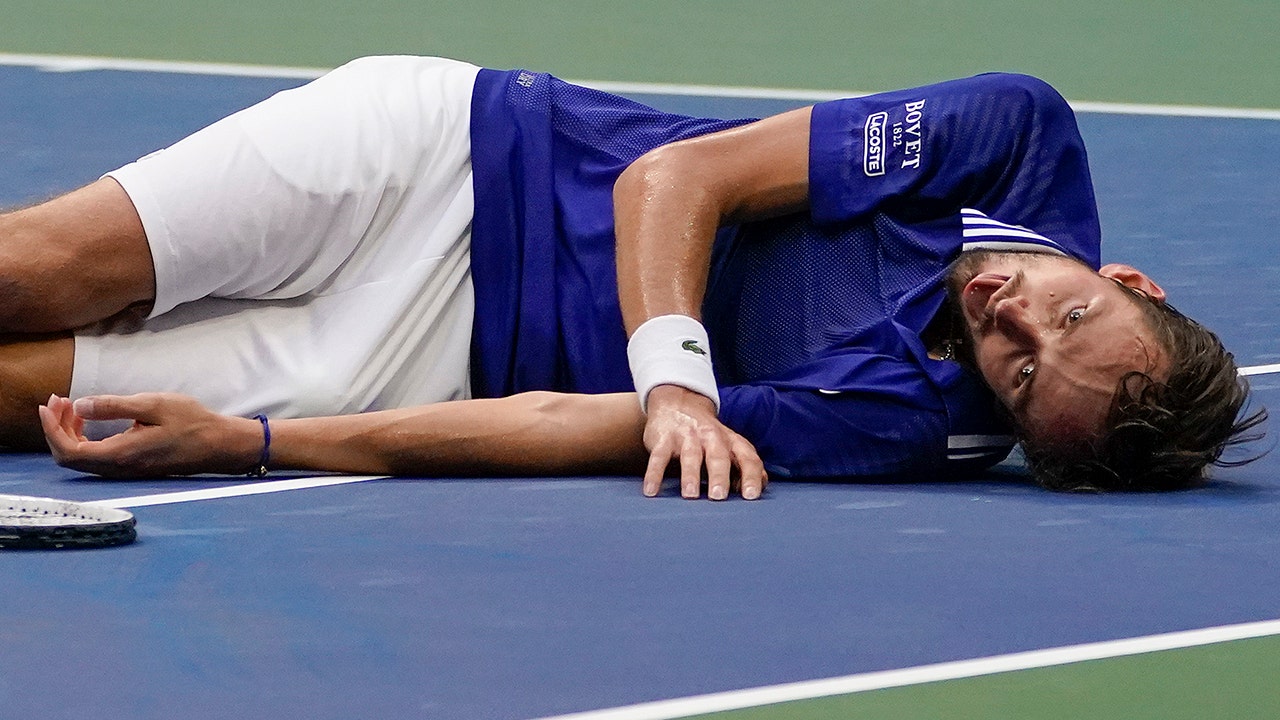 Daniil Medvedev v/s Hubert Hurkacz – Head to Head
The players will battle out in the group stage tomorrow. But before that we take a look at the head-to-head encounter between the players. They both have faced two times and both the players have emerged out on top one time each thus maintaining a 50% win ratio. Here are the two times when the players came face to face.
Wimbledon 2021: This was the very first meeting between the two players. The stage was set for an epic encounter between the two players. In the round of 16 match, the Polish player came out on top. The win did not come easy for him as the winner was decided in the 5th and the final round. The final score line was 2-6, 7-6, 3-6, 6-3, 6-3.
ATP Masters 1000 Canada Open: This was the second encounter between the players in the same year. This time it was in the quarter finals and a chance to win a semi-final berth. Daniil Medvedev came out on top this time and avenged his loss that he suffered in the Wimbledon. The final score line was 2-6, 7-6, 7-6.
Nitto ATP Finals Center Court Daniil Medvedev vs Hubert Hurkacz 2:00pm T.I
Night Session
Alexander Zverev vs Matteo Berrettini 9:00pm T.I

— Ken mckinnon (@Kenmckinnon9) November 12, 2021
Who will win this time around?
Taking into account the recent success that both the players have, it is quite obvious that Daniil Medvedev is the favorite to in the encounter. A US open victory and a sensational display later at the Paris Masters rightly proves that he will have a better chance of coming out on top in the following encounter.