Novak Djokovic has been honored with yet another achievement to his name. Recently, the post of Serbia launched postal stamps honoring him of the achievements that he has received on the tennis field and also for the charity work that he does. Currently, Novak Djokovic is tied with Roger Federer and Rafael Nadal with 20 grand slams. Not only this, but he also has held the number 1 spot for more than 350 weeks.
His achievements also include 7 ITF World Champion titles along with 37 ATP 1000 Masters titles. With this, he has now become the first Serbian athlete to ever get postal stamps honoring him. Not only this, but the stamp also features a special achievement that Novak Djokovic captured this year. He became the first player to win a major twice.
Also read: Andy Murray Surprises Defending Champion Rafael Nadal as He Advances Into the Finals of the World Tennis Championship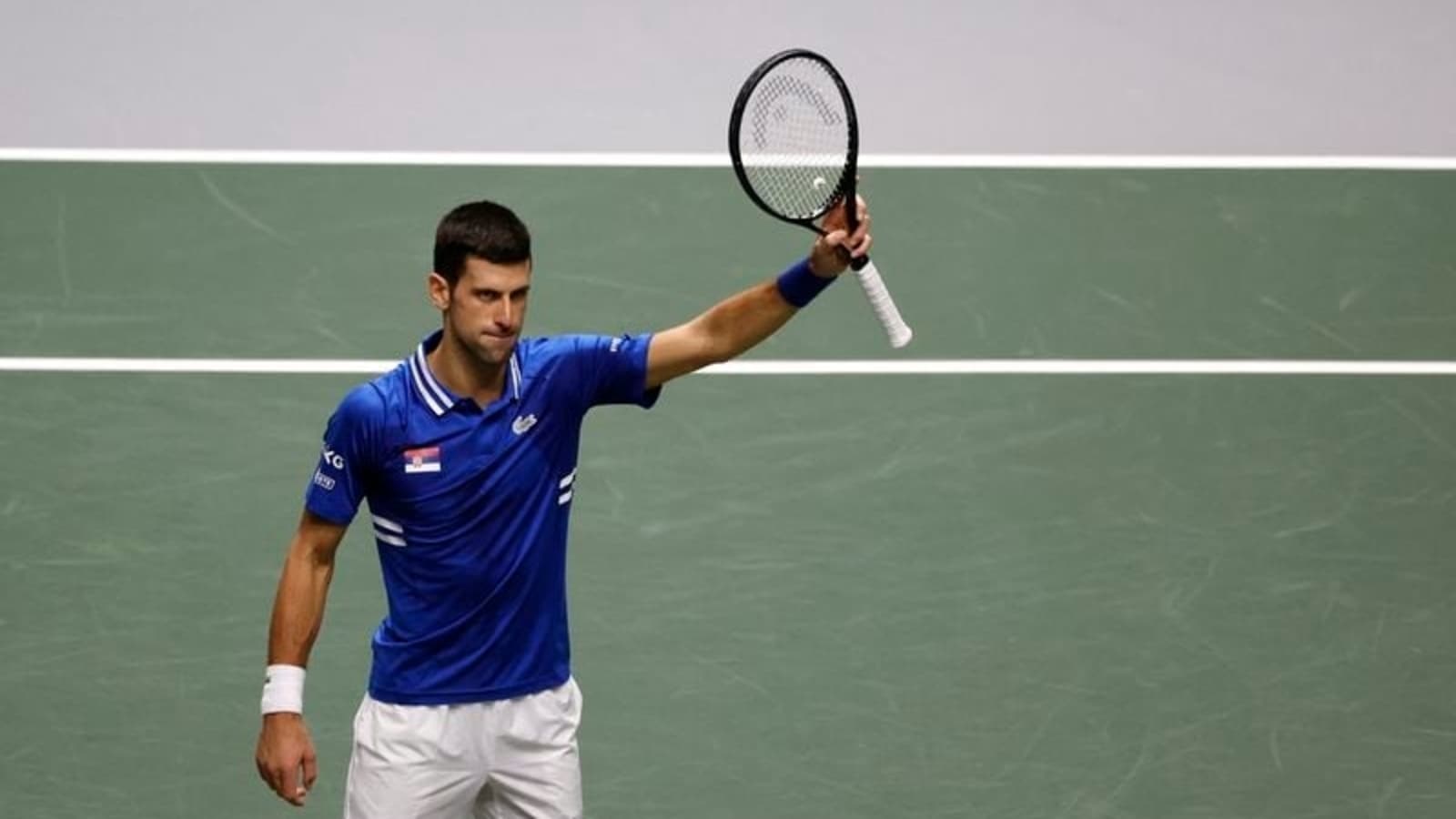 Novak Djokovic on this honor
As of Novak Djokovic, the Joker expressed his gratitude towards the postal services of Serbia. "Thank you to the Post of Serbia for this initiative, which I experienced as an effort to revive the tradition of writing letters and postcards, and I am glad to be able to contribute to that," said the 20-time grand slam winner.
Not only has he made his country proud by winning major events at the international level, but he has also won the hearts of many because of the charity work that he does. His charity supports the people who are underprivileged and gives them the opportunity to flourish.
Postage stamps Novak #Djokovic. ????????

???? Vuk Branković pic.twitter.com/siM4JlnFcf

— Saša Ozmo (@ozmo_sasa) December 16, 2021
Meanwhile, the director of the postal services of Serbia said that it is a moment of ultimate joy to honor one of the best athletes of all time. "It is a great honor for the Post of Serbia to present, in the year that is the most important for Novak Djokovic's career, a philatelic issue dedicated to our best athlete of all time," said Zoran Dordevic.
"The Post, as a national institution, thus pays tribute and gratitude to Novak Đoković for his sports achievements and everything he does with his public and humanitarian work for the benefit of the citizens of our country and its reputation in the world," he further added.
Novak Djokovic is still unsure about playing in the Australian Open as he has not opened up on his vaccination status. In order to compete in the Australian Open, a player must have both doses done. It will now be interesting to see if he participates in the upcoming Open.
Should he play and win, he will become the first-ever male player to win 21 grand slams.