Novak Djokovic Seals a Second Round Spot After a Comfortable Win Over Marton Fucsovics in Paris Masters
Finally, the wait was over and the fans saw Novak Djokovic back in action. The Serbian was out of the court after he suffered a loss in the finals of the US Open. Since then, his fans were eagerly waiting for the return of the player. He did not feature in the Vienna Open or in the Indian Wells as well.
Novak was back in action in the Paris Masters as the number 1 seeded player took on Marton Fucsovics from Hungary. How did the match between the two players go? Here's everything that you need to know about the first-round match between the Serbian and the Hungarian player.
Also read: "He's a Legend of Tennis" – Gael Monfils Praises Novak Djokovic And Says US Open Loss Does Not Change Anything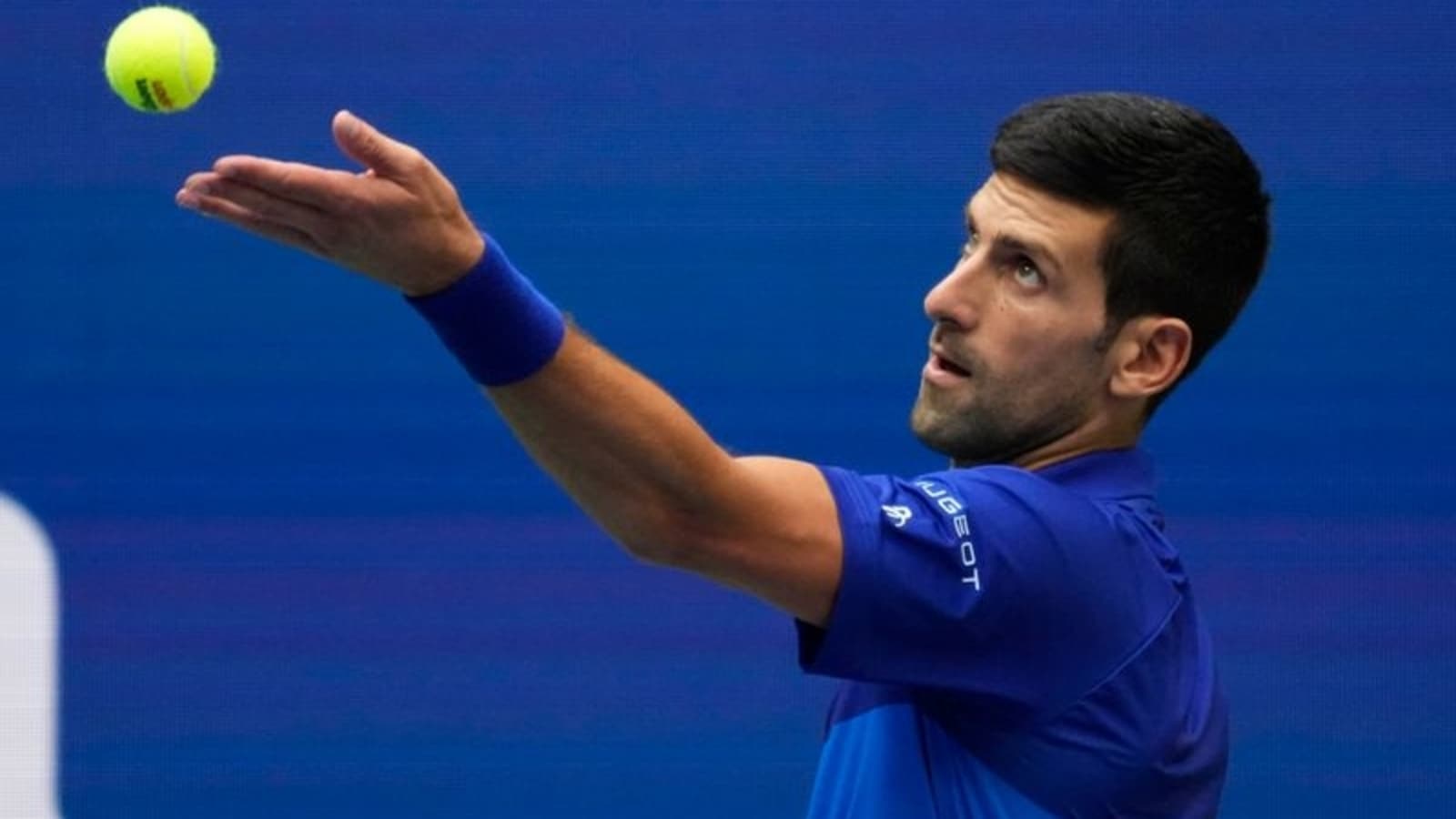 Novak Djokovic will also contest for the title in the doubles category along with his partner Filip Krajinovic. The Serbian duo has comfortably sealed the spot in the second round of the tournament after they defeated Alex de Mianur and his partner Luke Saville. The final score of the match read 4-6, 6-4, 10-7 in favor of the Serbian duo.
A double show the love celebration from Nole and Filip after winning their first round doubles match at the Rolex Paris Masters 🙌♥️🙌 @DjokerNole @filipkrajinovic #NoleFam pic.twitter.com/qJTGNROeRY

— NovakDjokovicUKFan – Linda🐊🦋🐺 #20 (@DjokovicUk) November 1, 2021
Novak Djokovic v/s Marton Fucsovics – As it went
The match between the players started and as expected, Novak took the charge early in the game. He did not give his opponent many chances and made a comfortable 3-0 lead. The Hungarian then gained a point back. The Serbian was quick to react and quickly gained points. Therefore, he won the first set easily with a score of 6-2.
It was in the second set when the Hungarian player made a comeback. The second set was won by Marton Fucsovic with a score of 6-4. In the third and the match decider set, Novak took the most of chances and easily grabbed the set in his pocket with a score of 6-2. He did not give his opponent a chance to do the turnaround.
Novak Djokovic returns to the court in winning fashion. pic.twitter.com/7PA8Pwi1Rt

— US Open Tennis (@usopen) November 2, 2021
With this win, Novak has now sealed a spot in the second round of the Paris Masters. The opponent is yet to be decided. Novak has a golden opportunity to end this year at the no 1 spot.