Andy Murray was speaking to the press after he beat Norway's Viktor Durasovic 6-3 6-1 in round one of the Sydney Tennis Classic.
Also Read:- Andy Murray Surprises Defending Champion Rafael Nadal as He Advances Into the Finals of the World tennis Championship
After a convincing victory over the Norwegian, Andy gave his view on the Djokovic situation. Novak Djokovic has just won his court battle over his visa and his right to compete in the Australia Open.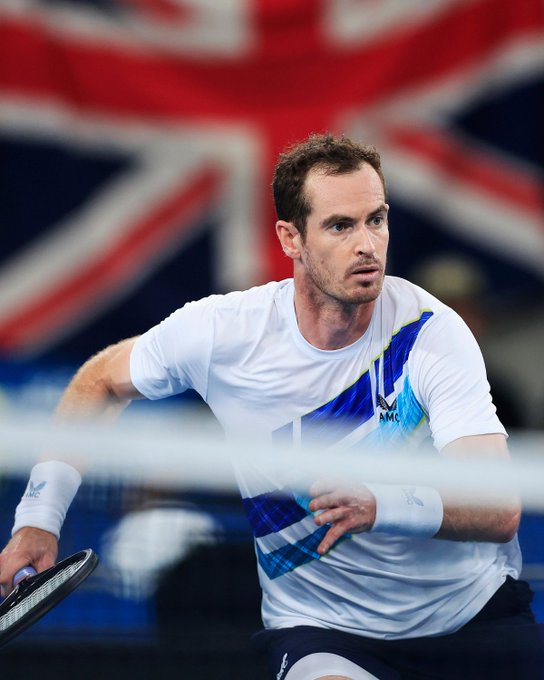 However, Alex Hawke still has the overall power to deport Djokovic who was seen practicing at the Rod Laver Arena.
Andy Murray On The Novak Djokovic Situation
First win of 2022 ✅@andy_murray sails through to the next round of the Sydney Tennis Classic with a 6-3, 6-1 victory over Viktor Durasovic.#SydneyTennis pic.twitter.com/ziNkmD6wzu

— ATP Tour (@atptour) January 11, 2022
The Brit, who previously said the situation was "really not good for tennis at all" – argued that the drama around Djokovic was "frustrating" as he would rather "talk about my tennis".
Andy Murray believes that there are several questions which needs to be answered despite the scenario being unclear.
"Tennis needs to move on, it's positive that he is not in detention anymore." – Murray told Tennis365.
"There are still a few questions that need to be answered around the isolation. Which I'm sure we'll hear from him in the next few days."
Andy Murray was further questioned about the Serb. He said, "he won in court, which is good," added Murray."
"It looks like he's going to be able to play and compete in the Australian Open. We do want the best players there, but there are still a few questions to be answered.
Until that happens, it is tough to give a definitive opinion on everything."
Frustrated Murray Wanted To Talk About Tennis
Even after answering the questions about Novak Djokovic, Andy Murray was still questioned about him.
He got frustrated and said, "It's the first match that I have played here or won here in over three years, and this is where situations like these are frustrating for players because I want to come off and talk about my tennis and what's happening there, not talking about situations like that."
He continued, "So I'm hoping that we can move on from it now, it looks like he's going to be able to play and compete in the Australian Open and we do want the best players there, but I think there is still a few questions to be answered – until that happens it's tough to give a definitive opinion on everything."