Serena Williams and Venus Williams have dominated the Tennis court for more than a decade. They both have been on the number 1 spot for quite some time. During their peaks, they were capable of turning the odds easily into their favor and give their opponents a nightmare. They have won multiple grand slams and many other titles to their names.
But how is their head-to-head performance? Who has claimed victory most times? Let us dig deep in history and find out the answers to some of our questions.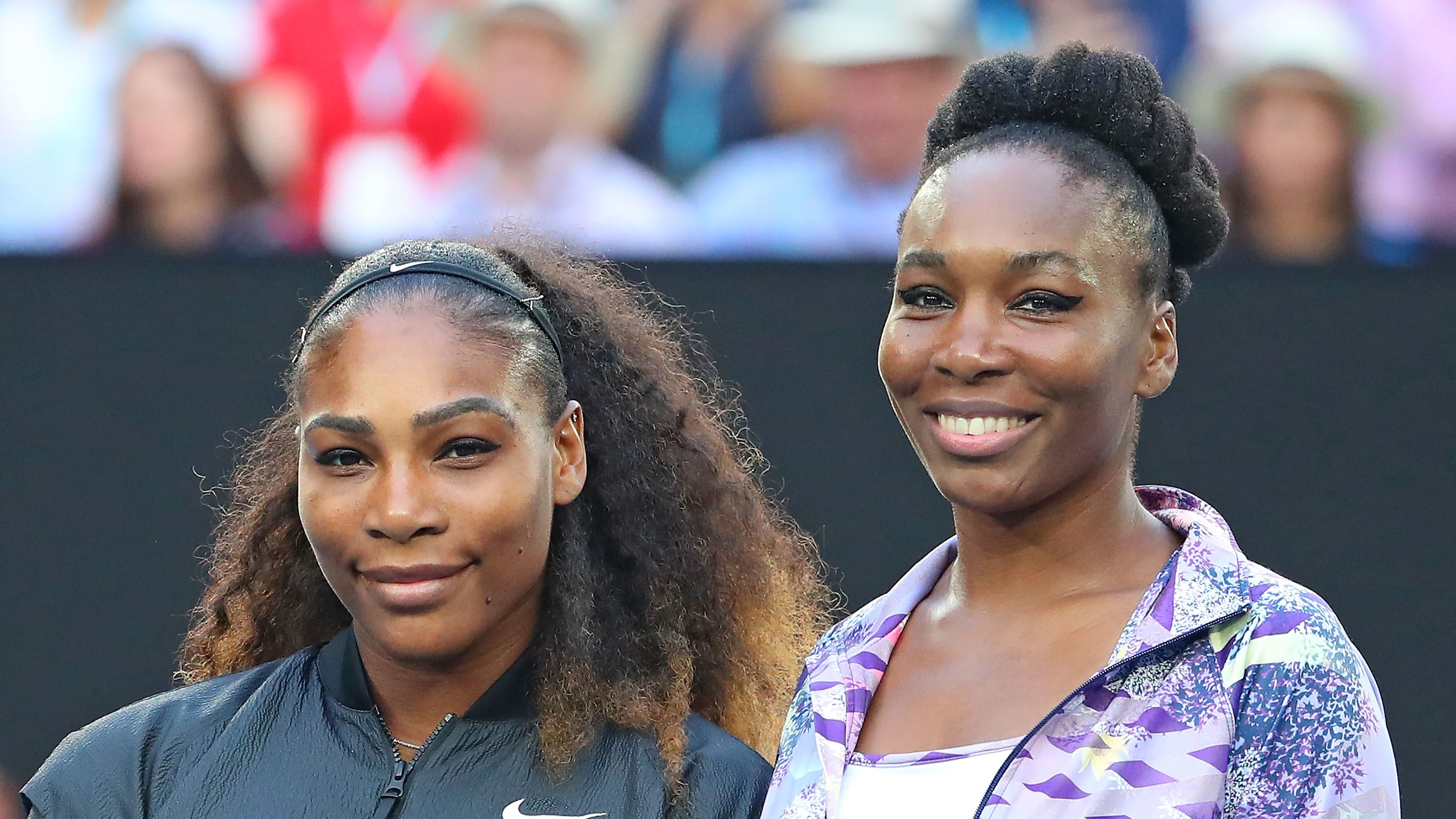 When did Serena Williams and Venus Williams first played against each other?
Their first encounter is dated back to the year 1998. The event was the Australian grand slam. IT was in the second round when the two sisters crossed their paths against each other. But it was the elder Williams sister who emerged out on top and defeated Serena Williams with a scoreline of 7-6, 6-1. It was the first of many times when they both met.
At that time, Serena was merely 16 years old and Venus was the 16th seeded player at the tournament. "Serena, I'm sorry I had to take you out," claimed Venus "Serena hates to lose, and her reputation is she never loses to anyone twice."
Serena Williams and Venus Williams faced off for the 1st time on tour in 1998.

20 years later, they will play for the 30th time on Friday for a spot in the Round of 16. #USOpen pic.twitter.com/ddY5nmNJD0

— WTA Insider (@WTA_insider) August 30, 2018
Serena Wiliams or Venus Williams, who has won more Grand Slam titles?
In this category, Venus Williams is way behind her sister Serena Williams. The younger one has won a total of 23 grand slams. While Venus has won approximately 1/3 of what Serena has. She has 7 grand slams titles to her name.
Serena Williams last won the Australian Open which made her the player with the maximum number of grand slam titles to her name. In the finals, she defeated her sister Venus Williams 6-4, 6-4. While if we talk about Venus Williams, she last won her grand slam in the year 2008. She clinched the Wimbledon victory defeating her younger counterpart 7-5, 6-4.
On this day in 2003, Serena Williams defeats Venus Williams in the Australian Open Final.

Serena completed her first 'Serena Slam,' and became the first player since Steffi Graf to hold all four Grand Slams at the same time. pic.twitter.com/BQQVY6XvcQ

— The Undefeated (@TheUndefeated) January 25, 2021
How good is the Williams' duo?
They both have been phenomenal when they play together. Back in the year, when they were mere teenagers, they lifted their first-ever joint trophy. This was the first of many that followed their way. Their first-ever joint grand slam victory was the 1999 French Open title. They last won the Wimbledon Championship together in the year 2016. With the victory, the deadly duo set up a record of 14-0 record in the finals of the grand slam in the doubles category.
The duo since then has been in some form and has given nightmares to some of the top-seeded players. Venus Williams has acquired the top ranking in both the singles and the doubles category.
Serena Williams. The only female tennis player to have completed the career golden slam (win all 4 grand slams and the olympics) in singles AND doubles.

Venus Williams. The most decorated tennis olympian in history with 4 golds and 1 silver medal.

???????????????????????? #Olympics #tennnis pic.twitter.com/c3Aa6CmMTL

— Gavin ???? (@Rambler2810) July 31, 2021
Serena Williams,
Serena Williams and Venus Williams Off the Pitch?
Both the sisters have immense love and respect for each other both on and off the tennis court. They can be seen congratulating each other on the Tennis court for their victories. Off the court, they are seen spending some quality time together with their families. They are all there for each other in every up and down that they face on the road to success.
Serena Williams was a guest on sister Venus' 'Wellness With Venus' Instagram live series on Tuesday. The sisters worked out and went down memory lane. https://t.co/OH0qOAYfcQ

— HOLA! USA (@USAHOLA) August 19, 2021
They are the perfect examples of how one must support and encourage others at every obstacle that they encounter. Venus is often spotted playing with her sister's child Olympia. They can be seen enjoying the moments together.