Marvel's Avengers continues to follow the path it set out for itself. The Square Enix/Crystal Dynamics game has already introduced players to Kamala Khan, also known as Kamala Khan. Ms. Marvel has added a pair of ace archers in Kate Bishop and Clint Barton, as well as ramping up A.I.M.'s antics, giving players plenty to deal with in the form of tachyon storms and time-traveling problems. However, the game's biggest expansion to date received a boost from the game's E3 presentation.
Marvel and Square Enix makes a good combo
The new Black Panther – War for Wakanda expansion was previously unveiled and showcased in beautiful detail during E3. We received our first glimpses of Wakanda, the royal palace, the heart-shaped herb sanctuary, and the Dora Milaje in superb fighting form.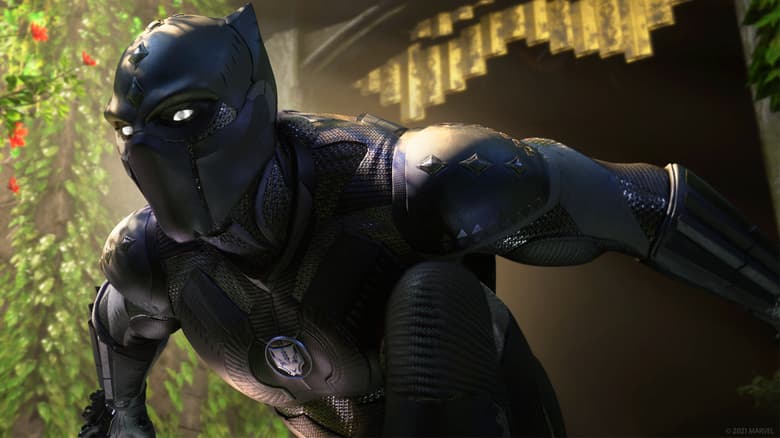 There's plenty of danger in this expansion, which will be available for free in August, thanks to Marvel's wise decision to include various Black Panther costumes and skins, as well as opportunities to team up with other Avengers and multiple battles against the big bad Ulysses Klaw, who somehow manages to grow even bigger by the story's end.
"It belongs to Wakanda!"

Black Panther must defend Wakanda from Klaw, who seeks to steal Vibranium for his own desires. Watch the cinematic trailer for 'Marvel's Avengers Expansion: Black Panther – War for Wakanda.'

👑 Available in August 2021! pic.twitter.com/mgtfFxMbw7

— Black Panther (@theblackpanther) June 13, 2021
Since Marvel's Avengers debuted last year, Black Panther is the third new hero. Kate Bishop and Clint Barton, two separate versions of Hawkeye, have already debuted.
When can we Expect it?
During Square Enix's E3 keynote, it was revealed that Eidos Montreal is working on a Marvel superhero game titled simply Guardians of the Galaxy. On October 26th, the game will be released for PC, PS4, PS5, Xbox One, and Xbox Series X.
Guardians of The Galaxy
The game will offer a third-person action-adventure experience to its players. The game's protagonist will be Star Lord (aka Peter Quill), who will be accompanied at all times by the rest of the Guardians, with AI companions such as Groot and Rocket.
You got this. Probably. Introducing Marvel's Guardians of the Galaxy, an all-new single-player action-adventure game! @GOTGTheGame is coming October 26, 2021 on consoles and PC: https://t.co/xthdTqcGXO pic.twitter.com/t9wZSzBEVT

— Disney (@Disney) June 14, 2021
The plot will take place some years after an interplanetary battle . It is when the Guardians are still a young team, having only been together for a year.
Choices will play an important role in the game, as will the consequences of those choices. Early gameplay footage reveals a game featuring massive fights, vibrant environments, loads of '80s music, strange alien beasts, sleek starships, and plenty of conversation.
Also Read : Is Among Us Still as Popular as It Used to Be?