Stefanos Tsitsipas has not got the start that he might have wanted at the ATP Finals. The Greek player has had a good 2021 year, but he could not carry forward the momentum. He suffered a surprising defeat at the hands of Andrey Rublev. The Russian was the dominating force throughout the match. The Greek player will now face Casper Rudd in a must-win match.
How did his match against the Russian player go? What did the Russian player say in the post-match interview? Here's everything that you need to know regarding the match.
Also read: "There Is No Reason for Me Yet to Think About Leaving Tennis" – Novak Djokovic Hits Back at Questions Asking About His Retirement Plans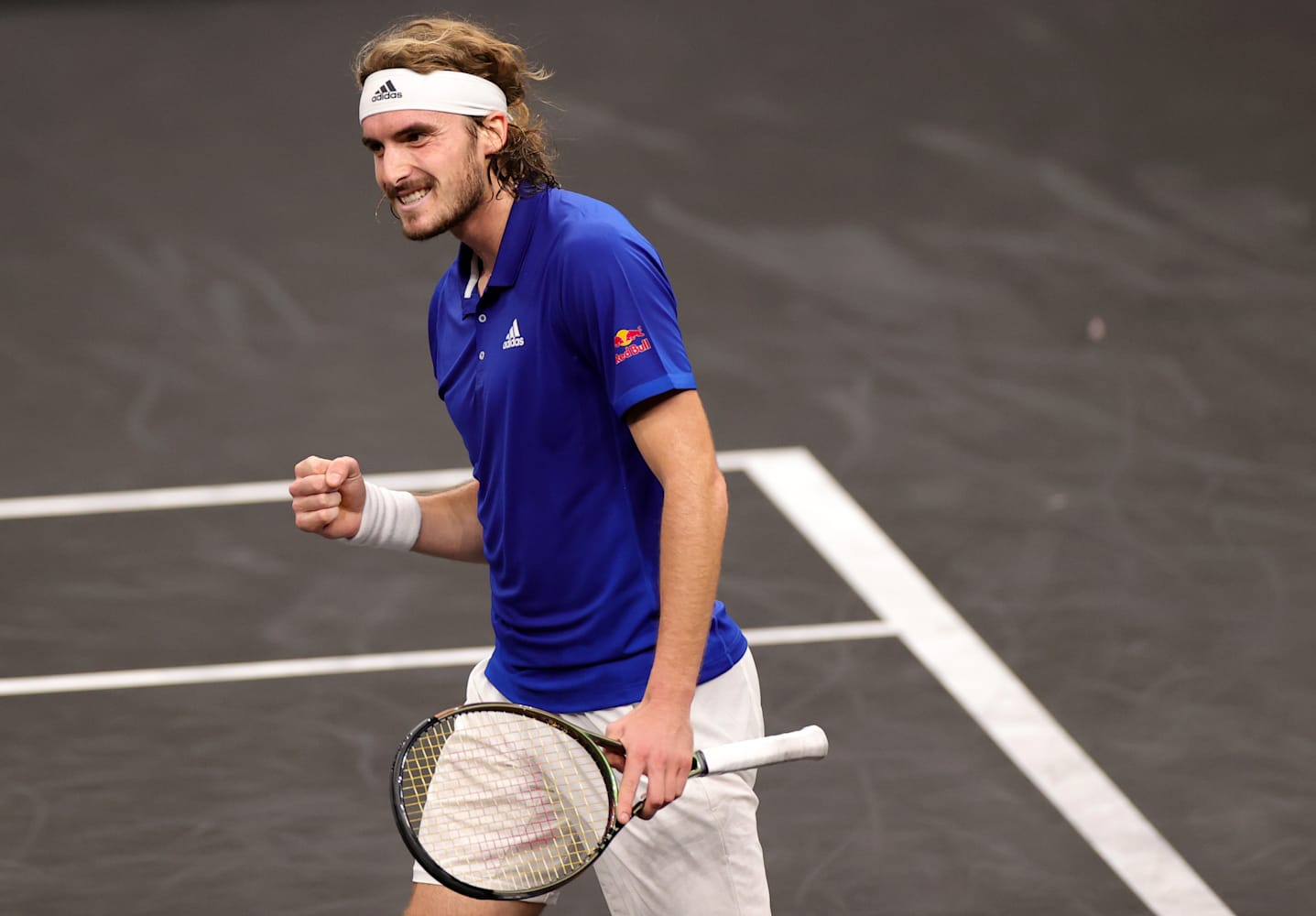 Andrey Rublev vs Stefanos Tsitsipas
The match between them started, and the Russian player was quick to react. Rublev did not give him enough chances and won the match 6-4, 6-4. The match ended in one and a half hours. Rublev dominated the contest with his strong serves, winning 90 percent of points behind his first delivery. He did not give Stefanos Tsitsipas enough chances.
In the post-match conference, the world number 5 player said that he has been practicing for moments like these. "I think these are the moments that we are practicing for, that we are living for: to be here and to enjoy this atmosphere, to play great tennis and for the spectators to enjoy," commented Rublev. "(All) I could do my best today, I did and I'm really happy."
Andrey Rublev fell asleep, woke up (not in the morning, like he thought, but at 6 pm) and then played a tennis match.

Andrey Rublev vs. Stefanos Tsitsipas 6-4/6-4. #ATPFinals pic.twitter.com/qrn5atTt2J

— Jonas Creteur (@jonas_creteur) November 16, 2021
"When you serve good, it's always the key," he further said. "But it was not even just the serve. I was returning really aggressive, from the baseline I was also really aggressive. Today I played a great match and I'm really happy."
With his victory against Tsitsipas, he is now at the top of the points table along with Novak Djokovic. While Tsitsipas will face Casper Rudd, Rublev will face the world's number 1 player Novak Djokovic. The Serbian also started his campaign with a win. He will now look to win the title for the 6th time and equal the record set by Roger Federer. The Swiss international has won 6 ATP Finals titles. Novak is sitting in the second spot with 5.