World no.1 tennis player, Ashleigh Barty recently announced her retirement from the game. Previously She withdrew from the Indian Wells and the Miami Open 2022. Citing a need for ongoing recovery after winning the Australian Open, she made the announcement.
She ranked world no.1 (singles) and placed in the top 20s in doubles at the time of her retirement. Barty announced her departure by delivering the devastating news in an interview with Casey Dellacqua through her social media.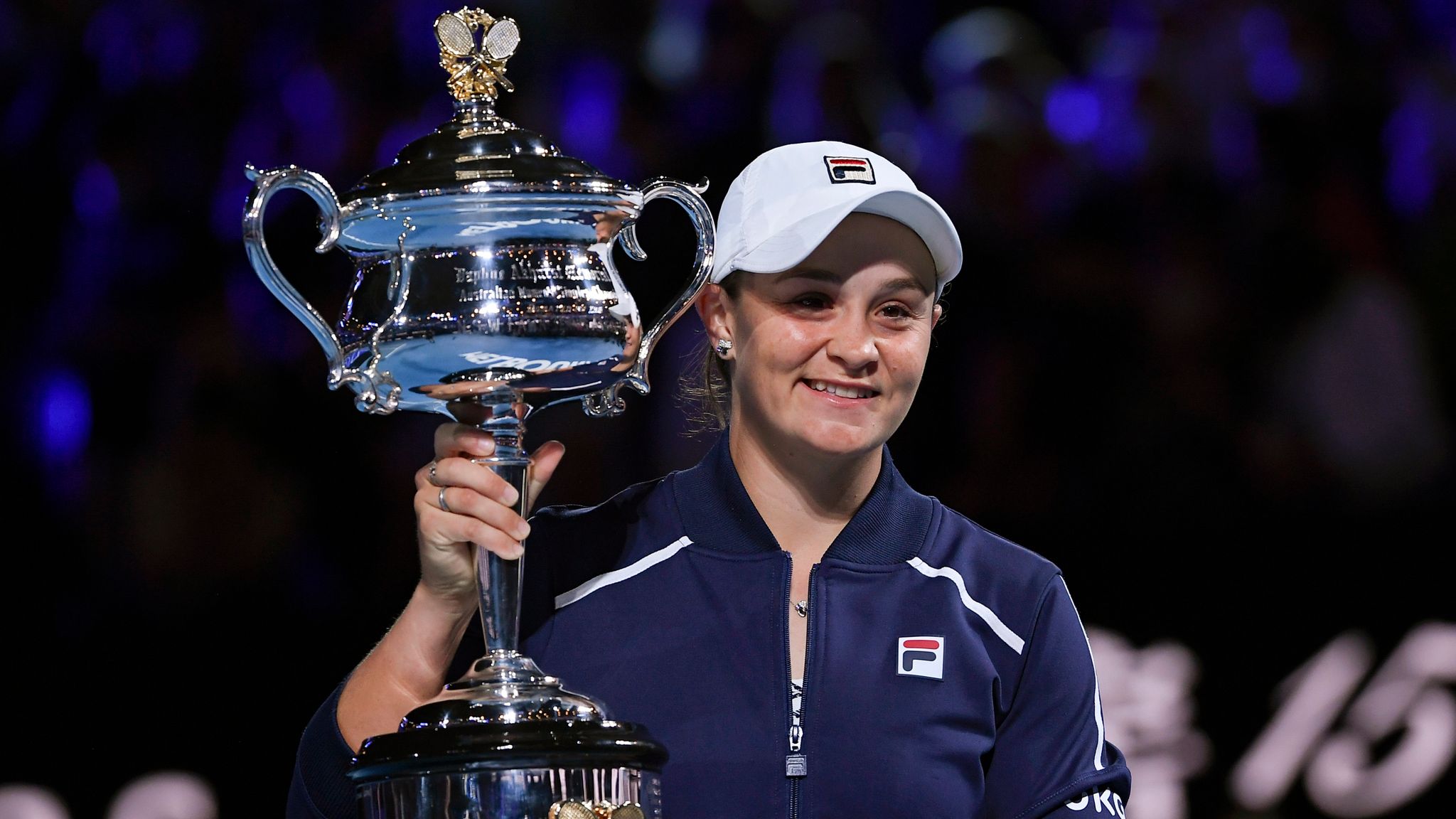 Barty ended Australia's 44-year wait for a home winner at the 2022 Australian Open. She defeated American player, Danielle Collins to pick up her 3rd Grand Slam title.
'The next phase of my life as Ash Barty the person, not Ash Barty the athlete': The World No.1 and Ngarigo woman makes a big announcement #AshBarty pic.twitter.com/Nur4ysnwto

— NITV (@NITV) March 23, 2022
This was Ash Barty's 3rd Slam title after her breakthrough French Open success in 2019 and in Wimbledon last year. She joined Serena Williams as the only active players to win majors on all three surfaces.
Barty became the first Australian to win the Slam since Christine O'Neil captured the women's title in 1978.
Tennis fraternity reacts to Ashleigh Barty's retirement
Lauded as one of the "great champions" of tennis, Ashleigh Barty announced her shock retirement on at the age of just 25. Roller-coaster of reactions ran across social media with 'disbelief' being the overwhelming one.
Barty declared she no longer had the "physical drive" to play. Tennis players and important personalities in tennis all around the globe were left shocked with the announcement. Players like Simona Halep, Andy Murray, Coco Gauff and many others came forward to bid their farewell to Ash Barty. Here are some of the reactions,
Martina Navratilova:-
"Dear Ash – you are leaving the tennis and sports world quite speechless and full of praise at the same time."
"Enjoy this chapter of your life after tennis – we will miss you, your smile and your beautiful game. Be happy champ, the Hall of Fame is waiting!"
incredible career and person❤️ congrats on everything you've accomplished so far and everything you will accomplish in this next chapter! @ashbarty https://t.co/pKKYrwqkgY

— Coco Gauff (@CocoGauff) March 23, 2022
Coco Gauff:-
"Incredible career and person. Congrats on everything you've accomplished so far and everything you will accomplish in this next chapter! @ashbarty"
Simona Halep:-
"Ash, what can I say, you know I have tears right? My friend, I will miss you on tour. You were different, and special, and we shared some amazing moments. What's next for you? Grand Slam champion in golf?!"
Happy for @ashbarty gutted for tennis 🎾 what a player❤️

— Andy Murray (@andy_murray) March 23, 2022
Andy Murray:-
"Happy for @ashbarty, gutted for tennis. What a player."
Australia's Prime Minister, Scott Morrison also bid his farewell. He said, "I particularly want to say 'thank you' to you, Ash, for inspiring a generation of young people and particularly a generation of young indigenous people in this country."
"None of us will forget, of course, the triumphant win in Wimbledon and none of us will ever forget that incredible comeback down there at the Australian Open this year, which once again showed everybody what you can do when you really apply yourself."