Alexander Zverev beat Carlos Alcaraz in a four-set clash to secure a French Open semi-final match with Rafael Nadal. He claimed a 6-4, 6-4, 4-6, 7-6 (9/7) victory over teenage Spanish sensation Alcaraz after 3 hours and 18 minutes.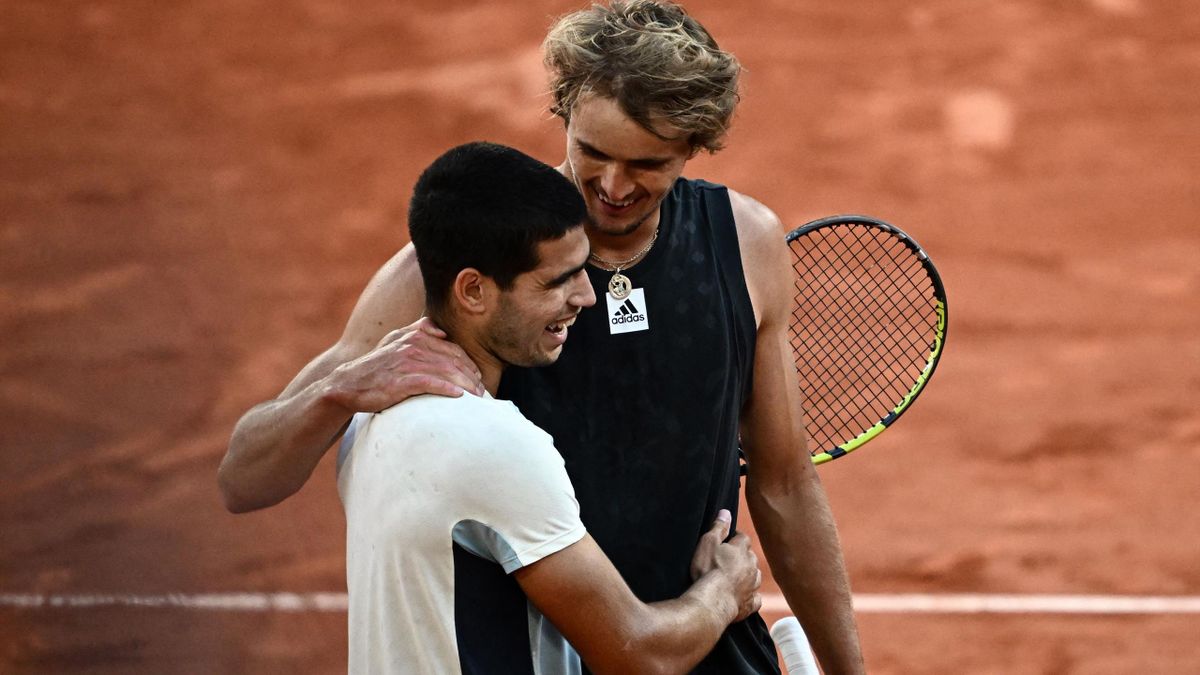 With a 14-match winning streak, the crowd were on their feet supporting Carlos Alcaraz. However, reigning his emotions Sascha came in as an underdog and won the match at Court Philippe Chatrier.
After the match at the press conference, Alexander Zverev gave his thoughts on the game. He said, "I think it was extremely important, because I knew that it was going to be a very long and very physical match, and I couldn't show too many emotions because that also makes you tired. That also drains the energy of you. So I had to stay calm. I had to stay calm throughout the whole match."
Alexander Zverev on Roger Federer and winning major titles
With having a sting start to the game against the Spaniard, Zverev forced Carlos to 32 unforced errors in the first two sets. These errors helped the German in winning the match.
Sascha will now face Rafael Nadal in the semi-finals who had recently defeated Novak Djokovic in the quarter-finals.
Recently speaking to Jonathan Pinfield at LiveSportsFM, Zverev talked about his Grand Slam ambitions. He said, "I have said it a lot of times that I am not 21 years old anymore. I am 25 and I am at a stage where I want to win; at a stage where I am supposed to win as well. We still have the best players in the world playing – Novak, Rafa with Roger coming back, which I am not sure about, at the age of 41. And if he's gonna win grand slams again. But obviously you have to mention him and then you have the new generation."
Back in the final 4️⃣@AlexZverev defeats Carlos Alcaraz 6-4, 6-4, 4-6, 7-6(7) to advance to his second successive semi-final in Paris.#RolandGarros pic.twitter.com/dajAihyAOP

— Roland-Garros (@rolandgarros) May 31, 2022
Sascha also mentioned the mix of the newer generation of tennis players along with the older ones. He said that it is an interesting combination which is making the sport richer. He said, "But I think our generation is strong as well. We have Tsitsipas, we have Medvedev who's a U.S. Open champion. Me – I won big events as well like the Olympics. I think tennis is at quite a high level right now; especially men's tennis. I think that you have the best mix in the world. Like Rafa, Novak and Roger – if he comes back. But you have to mix something from the newer generation who are a threat to them I think."