Jo-Wilfried Tsonga bid goodbye to his professional career with a 4-set battle that he lost 7-6 (4), 6-7 (4), 2-6, 6-7 (0) to Casper Ruud at the Philippe Chatrier. Tsonga gave the in-form Norwegian a scare before bowing out on a high.
Before the tournament, Tsonga said that this edition of the Roland Garros would be the last in his career. Before the tournament the French tennis association gave wildcard entries to Tsonga and 13 other French players for the Grand Slam. The tennis body wanted to make Tsonga's last championship a memorable one.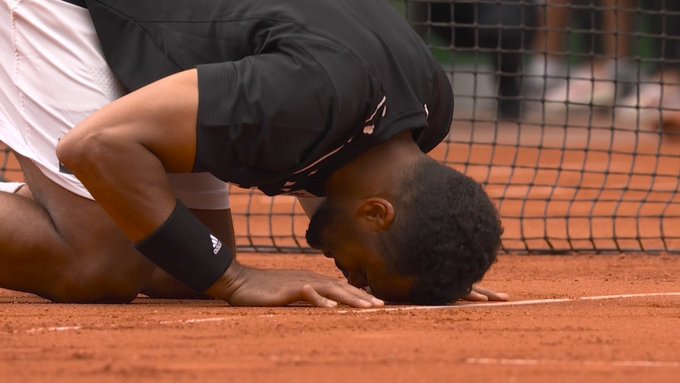 An emotional Jo-Wilfried Tsonga said, "Unfortunately, I didn't finish the way I wanted to finish, but I finished on the court, playing like I did all my career, running after the ball. It was emotional for me. And anyway, it's going to stay a good moment in my head. Yeah, in a way, I finished like I wanted to finish."
The Frenchman made his Grand Slam debut at Roland Garros in 2005 and ended his playing days back on home soil. Tsonga never managed to win a major in almost two decades as a professional. However, he did win 18 ATP Tour titles along the way.
Jo-Wilfried Tsonga retires from tennis at Roland Garros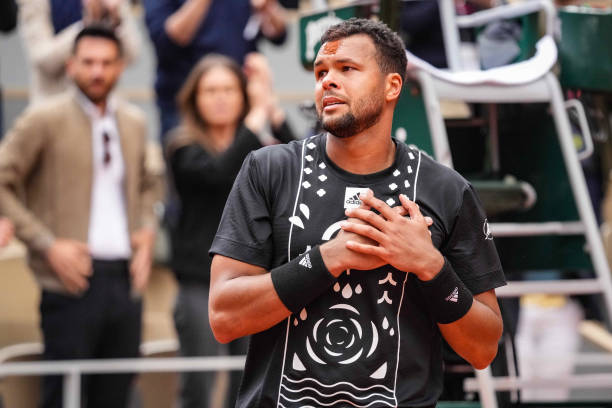 Jo-Wilfried Tsonga broke down in tears as he bid an emotional farewell in front of the French Open crowd during the final match of his career. He says he "couldn't have asked for a better script" as he retired from the sport in a first-round losing effort to Norwegian Casper Ruud.
After the match he said, "It was pure madness today. One of the best atmospheres I have seen in my career (for) my last match. I couldn't have asked for something better. I couldn't have asked for a better script, apart from the fact that I could have won."
He added, "The adrenaline, stepping on a big court like this one. Adrenaline you can feel when you have 15,000 people shouting your name."
The curtain comes down 😢@CasperRuud98 ends Tsonga's farewell tour with a 6-7(6), 7-6(4), 6-2, 7-6(0) opening round victory.#RolandGarros pic.twitter.com/jOA3HxObxG

— Roland-Garros (@rolandgarros) May 24, 2022
Tsonga had suffered injuries throughout the latter part of his career. It was a shoulder injury that hampered the final part of his match-up against Casper Rudd. In the 4th set, he had to call for a trainer and a medical time-out after he wasn't able to serve out due to an injury to his right shoulder.
After the match at the post match interview, Tsonga said, "I always said one of my goals was to inspire kids, inspire other people. And I hope I did that during my career. I have been inspired myself by other sportsmen and I know how you feel. I know how you feel when you are a fan of somebody or you admire somebody. It's a nice feeling."
He added, "I hope the world can soon find as much peace I found today. Thank you Roland. Thank you Mister Tennis. I love you."