Ashleigh Barty and Rafael Nadal's win in the Australian Open has been nominated for the Tennis Hall of Fame Awards. Andy Murray and Maria Bueno are among various other to be nominated.
Ashleigh Barty ended Australia's 44-year wait for a home winner at the Australian Open. She defeated American player, Danielle Collins to complete a 6-3 7-6(2) win to pick up her 3rd Grand Slam title.
Rafael Nadal broke a three-way tie with Roger Federer and Novak Djokovic by claiming his 21st Grand Slam title. Coming back to beat Daniil Medvedev, 2-6, 6-7 (5-7), 6-4, 6-4, 7-5, in the singles final, Nadal clinched the title.
Ashleigh Barty and Rafael Nadal in contention of Tennis Hall of Fame awards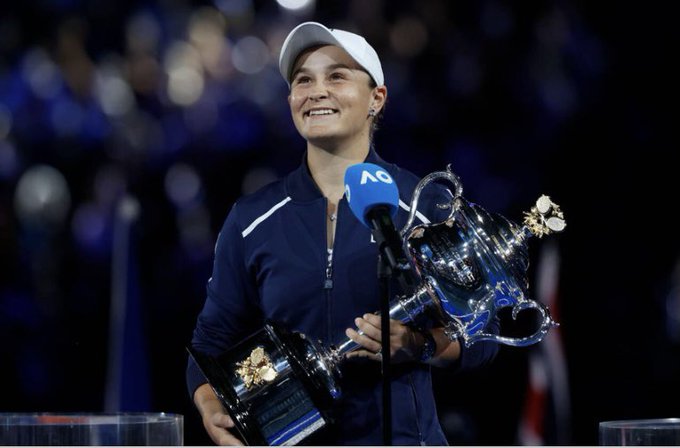 Ashleigh Barty became the first Australian to win the Slam since Christine O'Neil captured the women's title in 1978. Christine was present in the stands and was cheering with the crowd as the Rod Laver Arena erupted when Barty won the title.
Ashleigh fought back from 5-1 down in the second set to stage a win on the Rod Laver Arena. She won the title without dropping a set in Melbourne. With the Aussie crowd roaring, Ash was able to collect her 4th victory in five encounters with Collins and make history for Australia.
There was another special moment for Ashleigh Barty when her idol, Evonne Goolagong Cawley, came on to court to present her with the Daphne Akhurst trophy.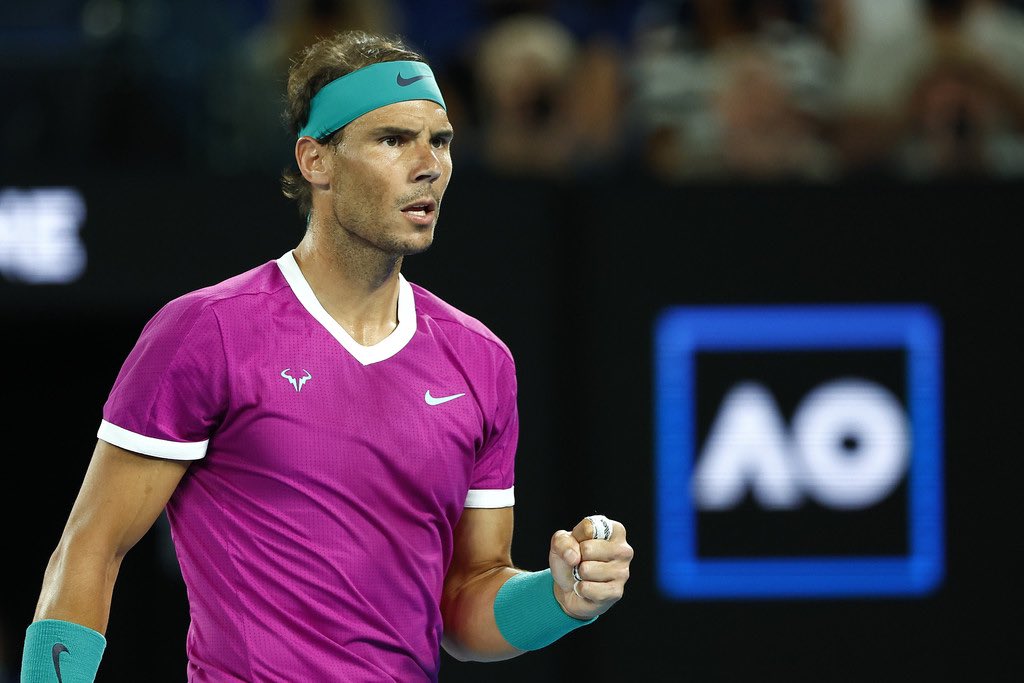 Side-lined with a recurring foot injury, Rafael Nadal underwent an operation that left him on crutches. In December 2021, Nadal suffered from a breakthrough case of COVID-19. This was the second Grand Slam meeting for Medvedev and Nadal. The pair faced each other at the 2019 US Open, which was also a five-set match in Nadal's favour.
🏆 ICONIC 🏆

AO triumphs by @ashbarty and @RafaelNadal are up for @TennisHalloFame awards + several unforgettable #AusOpen moments.

Vote for your favourites here 👉 🗳 https://t.co/0kQQrD4JCK

— #AusOpen (@AustralianOpen) April 29, 2022
Prestigious International Tennis Hall of Fame nominated Ashleigh Barty's win as Iconic Moments in Tennis. Rafael Nadal's win over Daniil Medvedev has been nominated as Best Comebacks in a Match.